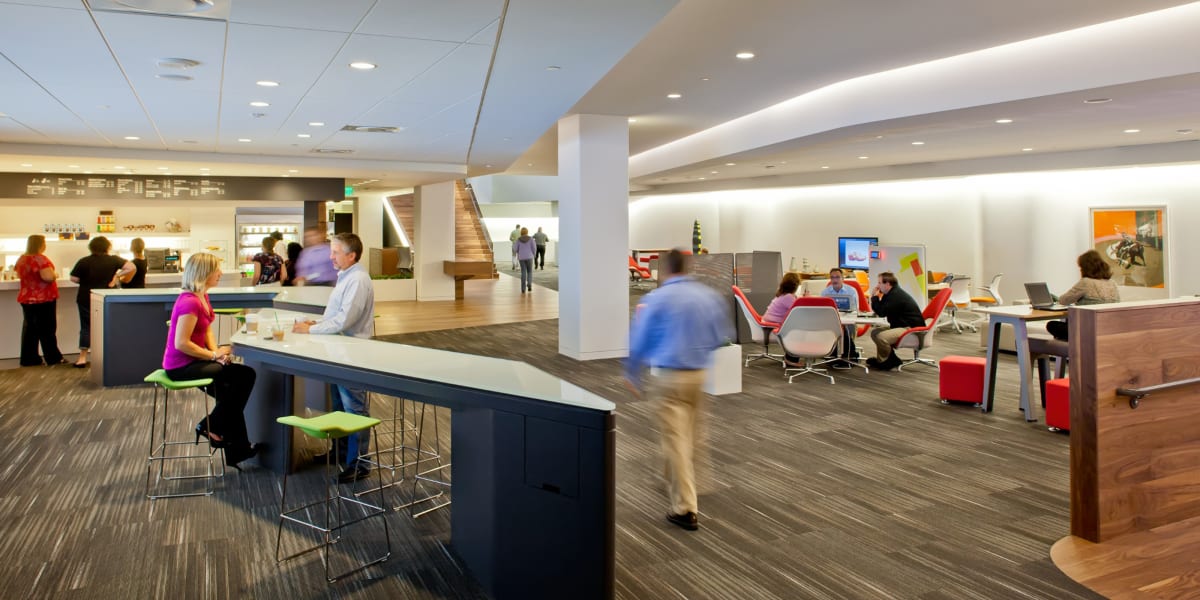 Design a WorkCafé
A scalable, nurturing environment that's indicative of an organization's culture and brand, a WorkCafé is both a retreat and a place to engage. This ideabook offers solutions that will help you design a workplace where employees can choose the best place to work based on their preference and need.
Key Elements: WorkCafé
Welcoming + Vibrant
Leverage design attributes that set a welcoming atmosphere and vibrant ambiance, reflecting the desired brand and culture.
Technology Integration
Allow any worker, as an individual or as a group, to work and meet at any place. Access to power, presentation devices, and Wi-Fi is key for success.
Hosting Characteristics
Hosting is ultimately about making employees feel connected to the organization, their work and each other.
Planning Ideas + Inspiration
Find Solutions
Browse, save, and download these WorkCafé planning ideas for use in your project.
Photo Library
View this collection of WorkCafé images and visualize how these spaces can come to life.
Explore the Research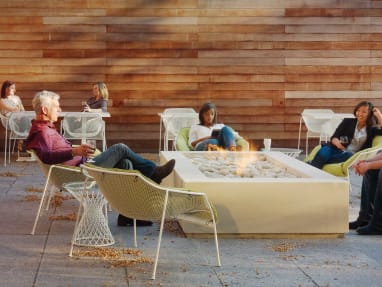 February 4, 2015
Cool cafés are popping up in corporate environments everywhere. But any office can mimic the cool factor of a coffee shop with Wi-Fi and an espresso machine. Creating a great corporate third place that gives people what they need to do real work requires a lot more.
July 18, 2017
You don't always have to go outdoors to experience nature's benefits. By incorporating four key ways humans interact with nature, biophilic design can mimic its effects and greatly enhance our wellbeing.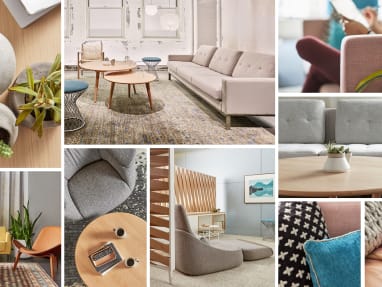 September 1, 2016
It's not just a millennial thing. People of all ages are craving informal, casual and authentic spaces at work. These inspiring, breakout spaces can benefit the holistic wellbeing of workers while helping to promote employee engagement.