Partito Rail can support heavy objects and helps to make better use of vertical free space by increasing the workstation area.
Finishing touch for workspaces
Thanks to Partito Rail users can make better use of vertical space. They enhance organisation while creating a balance between privacy and collaboration.
It's a time saving and efficient storage solution for the user: everything close at hand.
Features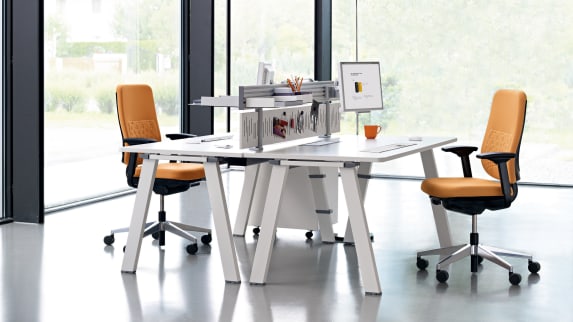 Vertical Organisation + Visual Personalisation
Partito Rail helps to make better use of vertical free space and increase the workstation area. It creates virtual boundaries between users without isolating. Thanks to different types of infills, users can personalise their own workplace.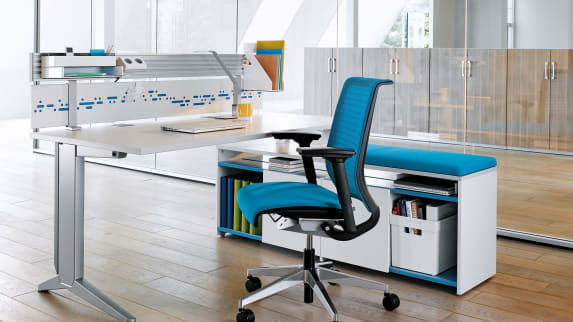 Structural
Compatible with 1+1 Organisation tools, Partito Rail is structural enough to hold several tools such as heavy binders and flat screen arms (up to 40 kg in total). The Partito Rail can be used on any desk thanks to universal C-clamps.
Specifications
Options + Dimensions
Options + Dimensions
Main options
Partito Rail is compatible with any Steelcase desking range thanks to universal C-clamps.
Partito Rail offers a huge choice of finishes and colours.
The smart infills are available in different materials: fabric infills are magnetic and pinnable, and perforated metal slots allow users to display cards or mementos.
Global Availability
Global Availability
This product is available in the following regions:
Africa
Europe
Middle East
Not available in your region?
If you're interested in purchasing a product that's not available in your region, please contact your local dealer for purchasing options.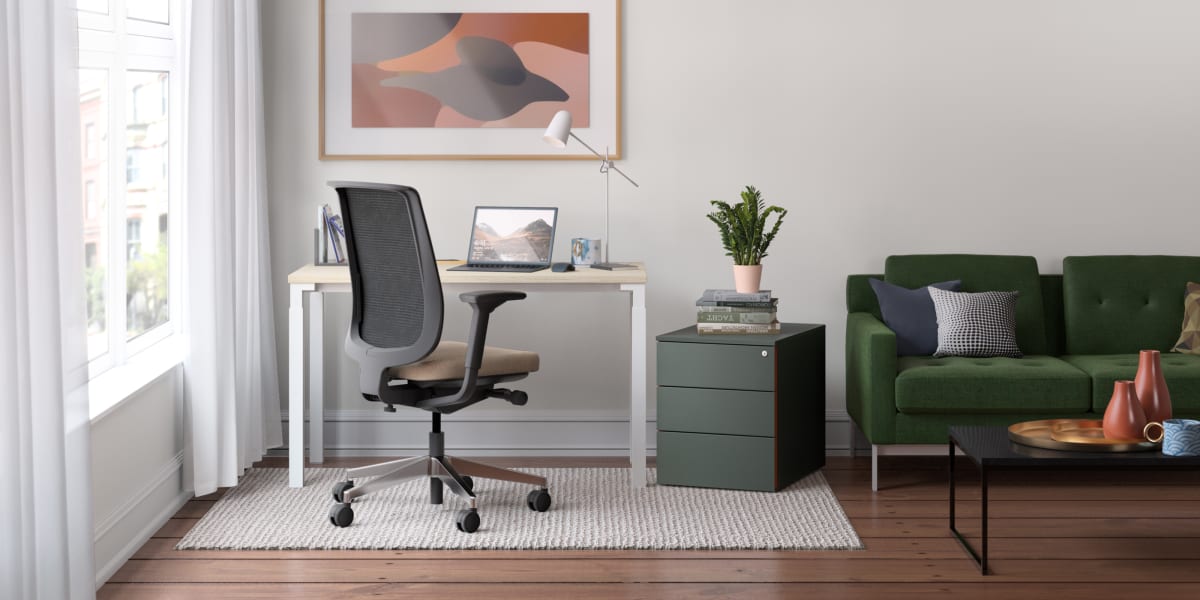 Work from Home
While teams are working from home, we're working to keep them comfortable. You can lean on Steelcase as your one trusted point of contact for products that blend performance with design.
Due to local regulations, select products are available in the UK.