Features
Boundary
Boundary
Screens define individual boundary in a shared space and offer privacy without preventing visual connection between users, to facilitate collaboration.
Adaptability in use
Adaptability in use
c:scape screen can be mounted on both single or double integrated rail. It also supports shelves for personal items and different accessories such as monitor arms or lighting.
c:scape screen in single integrated rail version can be mounted underneath the desk to be used as a modesty panel.
Sheets, photos or any useful information can be attached on the screen with a pin to allow direct access of this information to the users.
Specifications
Versions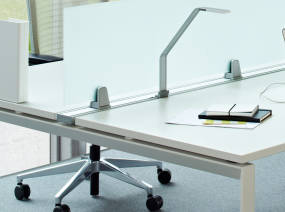 Open image tooltip
Double rail fixing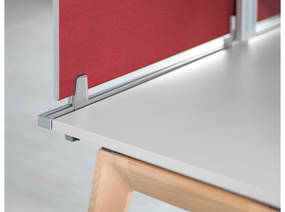 Open image tooltip
Single rail fixing
Standard + Optional Features
Standard + Optional Features
Available in glass or fabric version.
Global Availability
Global Availability
This product is available in the following regions:
Africa
Asia Pacific
Central America
Europe
Middle East
North America
South America
Not available in your region?
If you're interested in purchasing a product that's not available in your region, please contact your local dealer for purchasing options.
Resources + Support
Download 2D and 3D CAD models for use in your design application.

View and save brochures, certificates, and other documents.

Browse, save, and download beautiful images for use in presentations or inspiration boards.