Amia is an ergonomic task chair that brings a refined style to any space, enhanced by precise manual adjustments, two back options and responsive support. Amia is a versatile best-seller.
Features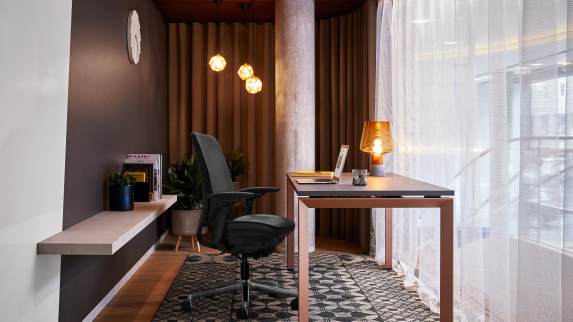 LiveLumbar Height
The Amia chair is an ergonomic office chair.
It slides up or down for custom support that flexes with your back.
The back lock locks the backrest in an upright position and unlocks allowing for full-range motion
Height, depth, width and pivot arms telescope in and out, move forward and back, pivot, and adjust up and down, so you can find a natural position that comfortably supports the wrists, forearms, shoulders and neck.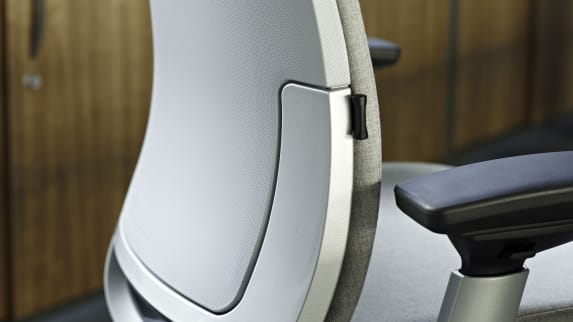 LiveLumbar™ Technology
An adjustable LiveLumbar™ zone flexes with every move for consistent ergonomic support for lower back.
The enveloping backrest and textured, refined look of Amia are immediately inviting. And as soon as you sit down in the robust, yet comfortable Amia office chair, you know you've found something special. Both the LiveLumbar™ support and the flexible seat edge angle adjust automatically to your body shape.
Adjustability
The Amia office chair flexes to relieve pressure on the back of the legs when you recline or lean forward.
Adjustable seat depth accommodates different body shapes for long-term comfort.
Amia adapts cleverly to your natural movements and has simple controls that are easy to find, understand and use.
Insights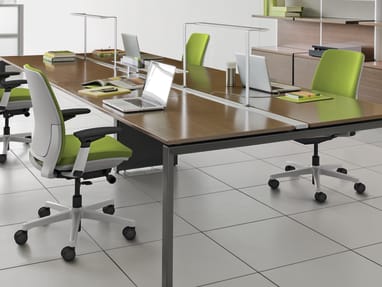 Motion Study
At Steelcase, we constantly invest in user research as part of our product design process. Amia was inspired by three key discoveries revealed in a unique global medical study we conducted over four years with 732 users.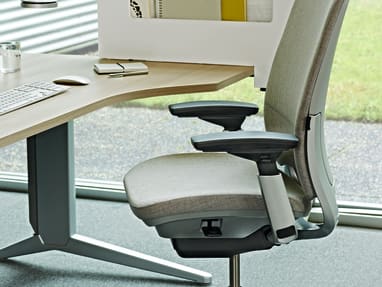 Upper + Lower Back
The upper and lower back regions require different amounts and different kinds of support.
Amia's Solution
The lumbar and thoracic areas are differently supported:
Amia's LiveLumbar™ support is designed to sense movement in your back and self-adjust to provide optimal support.
The tilt tension gives support to the higher part of the backrest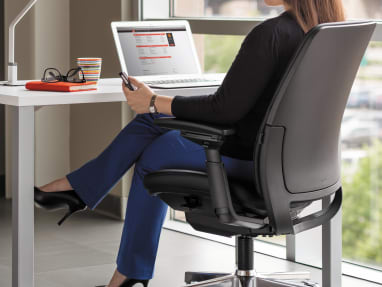 The Spine
Since the spine does not move as a single unit, a chair's backrest should change shape to support the independent movements of a person's upper and lower back when he/she changes posture.
Spinal Motion
Since each individual's spinal motion is unique, a chair's backrest should mimic each individual's unique spinal motion as he/she changes posture.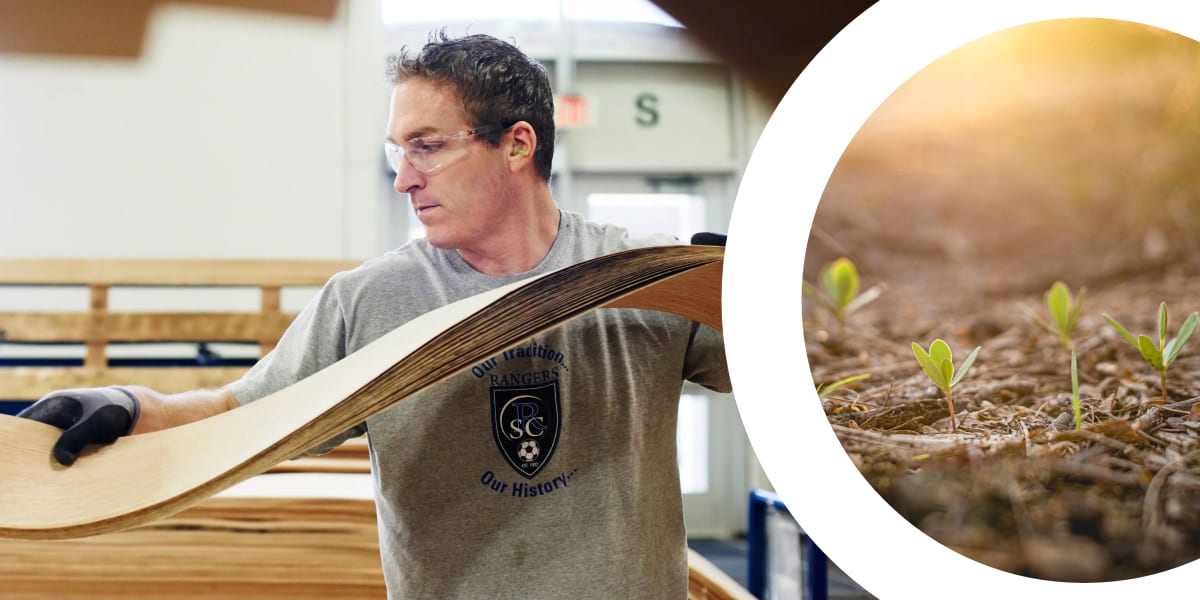 Sustainability
Designing for Sustainability
We create products that are good for people, and good for the world. Our products and operations are designed around a commitment to reduce climate change, reinforced by sustainable practices across our value chain.
Our Sustainable Design framework ensures our products are designed with consideration of life cycle thinking and cradle-to-cradle principles:
Source materials responsibly

Minimize global warming and other life cycle impacts

Ensure material health

Enable end-of-use strategies
Specifications
Options + Dimensions
Options + Dimensions
Main options
Task chair
Task chair available with armrests in option
Global Availability
Global Availability
This product is available in the following regions:
Africa
Central America
Europe
Middle East
North America
South America
Not available in your region?
If you're interested in purchasing a product that's not available in your region, please contact your local dealer for purchasing options.
Design Awards
Design Awards
2008 – Belgium – Belgium's Interior Foundation's Design at Work.
The Amia chair received a special mention from the jury at Belgium's Interior Foundation's Design at Work Awards. These awards focus on clever design and the jury commended Amia's combination of aesthetics, ergonomics, affordability and sustainability, focusing particularly on the fact that the Amia is a cradle-to-cradle certified product.
2007 – United States – Best of Neocon.
Amia chair won a Gold award in the seating category.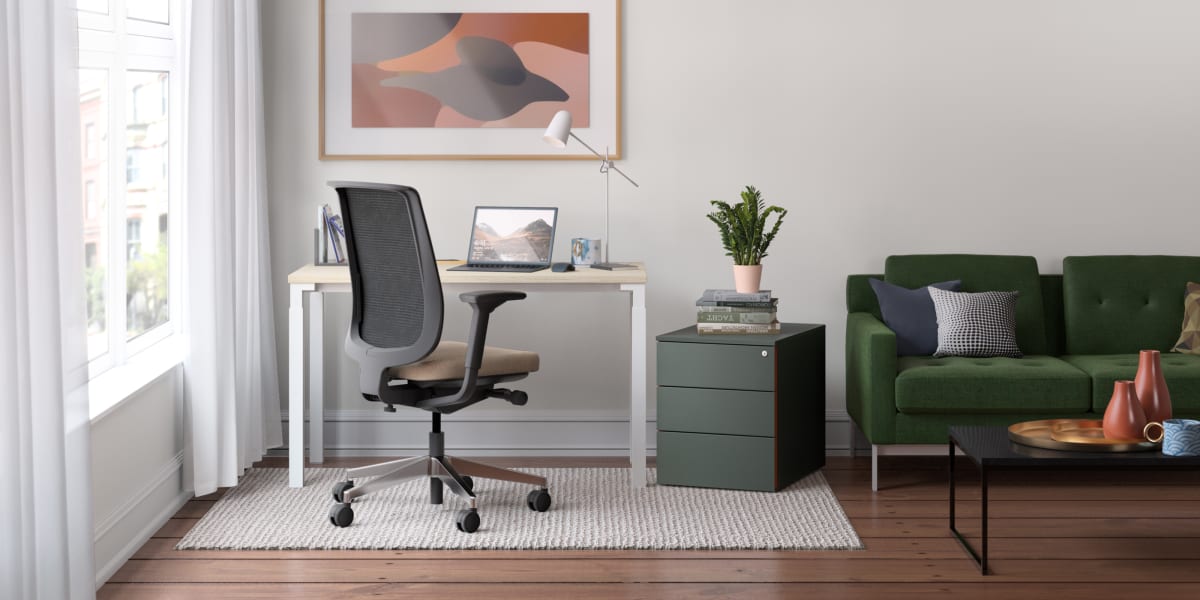 Work from Home
While teams are working from home, we're working to keep them comfortable. You can lean on Steelcase as your one trusted point of contact for products that blend performance with design.
Due to local regulations, select products are available in the UK.