Dash is a high-performance LED task light. It provides a unique optical system that deliver a great balanced distribution of light.
Maximum Control
The dash LED Task light, designed by Steelcase in collaboration with Foster + Partner, uses an optical system to eliminate contrast and shadows, and has dimming control from 15–100%. Points of articulation provide maximum user control, and it's the  first freestanding personal task light to meet BIFMA level 1 certification.
Features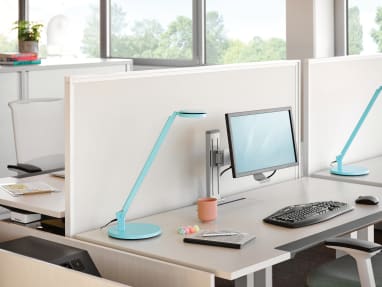 ENERGY SAVINGS
An optional Passive Infrared (PIR) occupancy sensor—with a 36″ activation range—turns the light off when it is not in use to avoid unnecessary energy use and extend lamp life.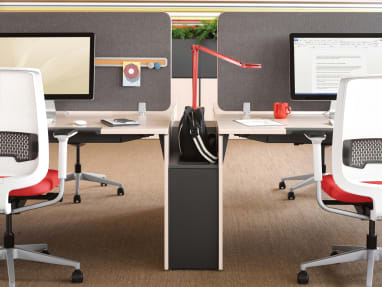 COOLER TO THE TOUCH
The dash task light's innovative design features a convection airflow solution that minimizes heat transfer, keeping the light head from becoming hot.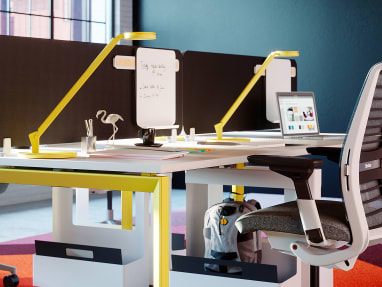 DISTRIBUTED LIGHT
dash produces a more evenly distributed light pool.
Subtle. Bold. Versatile.
Complemented by a wide range of colours, the classic design of dash and dash mini offers the ability to complete a space or give it a splash of life—so choosing the right light for the workspace and the user is simple.
Specifications
Options + Dimensions
Options + Dimensions
dimensions
dash Arm
Lower arm: H 46cm x W 3cm (4 at the base) x Thickness 2cm
Upper arm: L 41cm x 2cm x 1,7cm
4 adjustment knobs in order to maintain / hold position (1cm diameter)
dash Mini Arm
Arm: H 52cm x W 3cm (4 at the base) x Thickness 2cm
2 adjustment knobs in order to maintain / hold position (1cm diameter)
Head
11cm diameter and 2cm thickness
Surface materials
Available in 9 finishes (3 neutral, 6 accent colours).
Fixing Options
c:scape and SOTO rail mount
Storage Leg mount
Freestanding base
Orgarail Fixing
C-Clamp Fixing
functionalities
Color Temperature: 3500K
Color Rendering Index: 80
LED Wattage: 8 watts
Average rate of lamp life: 50,000 hours
Full range dimming control: 100% – 15%
Luminous efficacy – illuminance: 25.6 lumens/Watt -1206 lux (951 Lux at 40cm)
Global Availability
Global Availability
THIS PRODUCT IS AVAILABLE IN THE FOLLOWING REGIONS:
Africa
Central America
Europe (excluding the UK)
Middle East
North America
South America
Not available in your region?
If you're interested in purchasing a product that's not available in your region, please contact your local dealer for purchasing options.
Design Awards
Design Awards
2012 – Mixology North Awards
Dash was awarded Interior Product of the Year at the 2012 Mixology North Awards in December 2012. Run by the UK's leading commercial interiors magazine, Mix, the Mixology North Awards are judged by an independent panel of experts from the commercial interiors industry. The Interior Product of the Year category is awarded to non-furniture products such as lighting or cabling solutions that lead the field in ergonomics, innovation, functionality, aesthetics, originality, sustainability and commercial viability.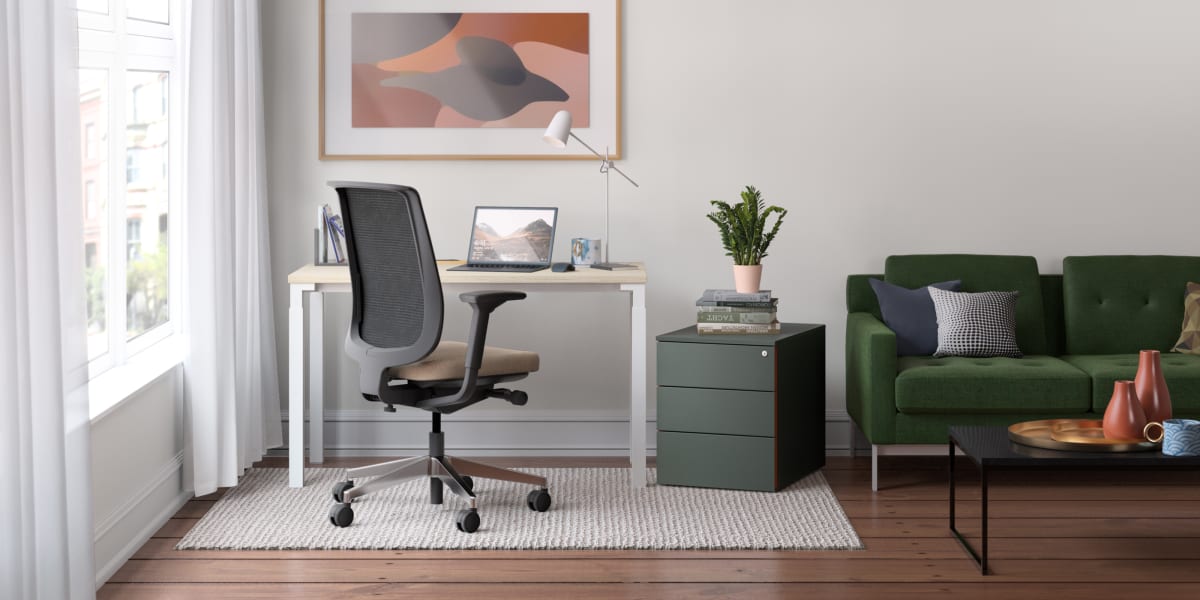 Work from Home
While teams are working from home, we're working to keep them comfortable. You can lean on Steelcase as your one trusted point of contact for products that blend performance with design.
Due to local regulations, select products are available in the UK.