Desks
Fusion Desk + Conferencing
by Steelcase
Fusion desking consists of work surfaces, storage, desk organization and cable management. It's a platform system that structures the whole office space, no matter what work styles are needed.
Tailored to individual needs
Fusion brings together the elements of worksurface, storage, desk organisation and cable management to enable users to personally configure their workstation  based on the workstyle and type of work that needs to be done.
It is also essential that the entire workstation is ergonomically sound. We have ensured Fusion succeeds ergonomically by being available with height adjustable legs.
Features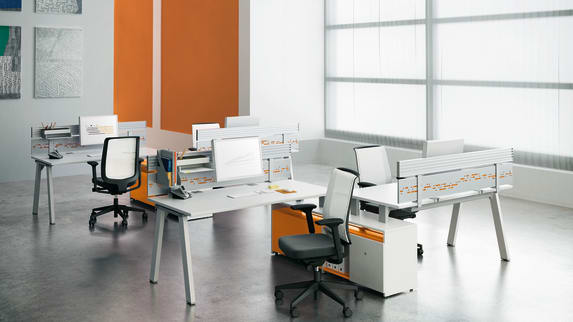 Perfect for Small + Large Teams
The drive to create more collaborative working spaces is gathering pace as companies recognise that people working in small groups are delivering improved, tangible business results.
Fusion encourages and facilitates this way of working
With the addition of Partito rails and screens, people can focus on their own work, communicate easily with their colleagues and at the same time help users with the organisation of their spaces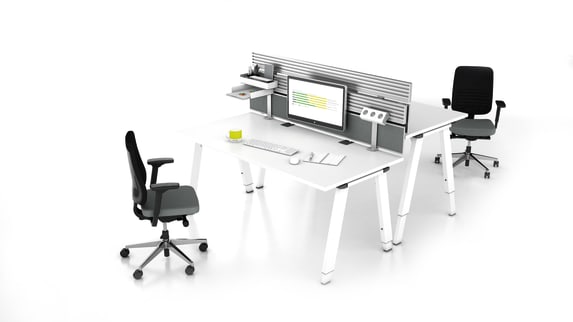 An Entire Range of Applications
Fusion is a family of office furniture elements that can satisfy the entire range of applications required by office environments.
Key Features
The initial installation takes just 30 seconds with 2 fitters
The range offers many options: C leg and 4 leg, various cable management possibilities, and integrated storage solutions
Adaptable to any company's culture with its modern or traditional design
Individual and team storage solutions
The leg and storage components can be shared, saving space and money
Insights
The Bond Between People + Space
The world of work is changing every day.
The challenges of integrating people  and space have never been greater.
Company footprints are shrinking.
Space is being reconfigured more frequently to optimise occupancy and reflect the changing requirements of businesses.
There is also increasing demand for office solutions that strike the right balance between the needs of people using their own workstations while working alongside
colleagues.

That's why Steelcase has introduced Fusion.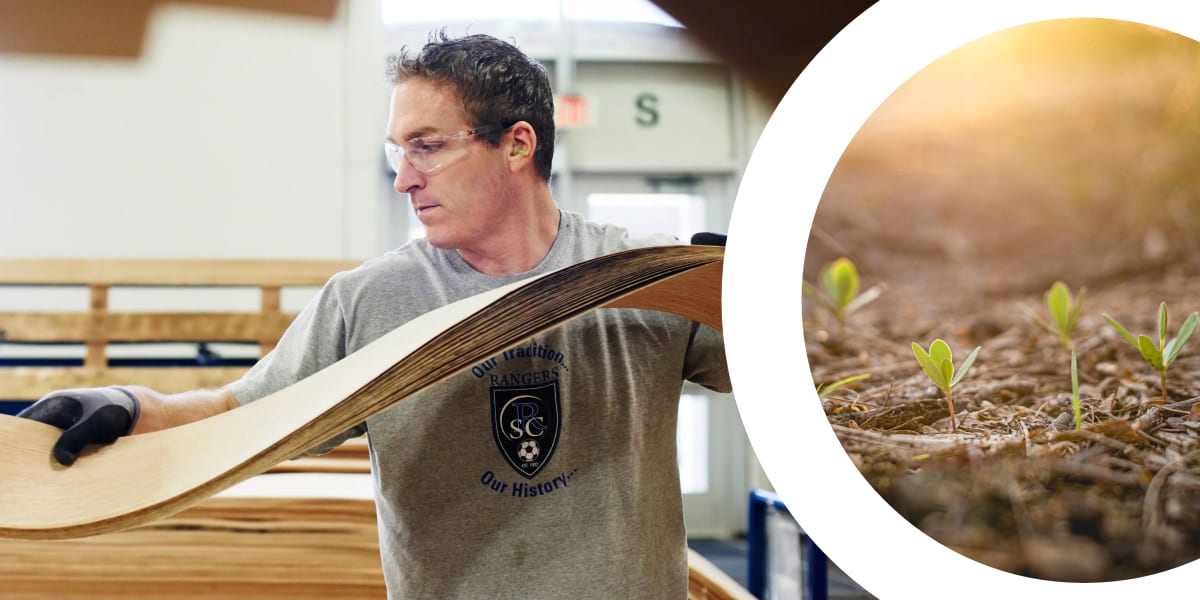 Sustainability
Designing for Sustainability
We create products that are good for people, and good for the world. Our products and operations are designed around a commitment to reduce climate change, reinforced by sustainable practices across our value chain.
Our Sustainable Design framework ensures our products are designed with consideration of life cycle thinking and cradle-to-cradle principles:
Source materials responsibly

Minimize global warming and other life cycle impacts

Ensure material health

Enable end-of-use strategies
Read More
Fusion Desk + Conferencing Product Environmental Profile
Specifications
Options + Dimensions
Options + Dimensions
Main options
4 top shapes available in different sizes including large tables tops
Protech or veneer tops
Fusion with storage
available in bench storage
available with a welcome panel
Global Availability
Global Availability
This product is available in the following regions:
Africa
Europe (excluding Germany and Austria)
Middle East
Not available in your region?
If you're interested in purchasing a product that's not available in your region, please contact your local dealer for purchasing options.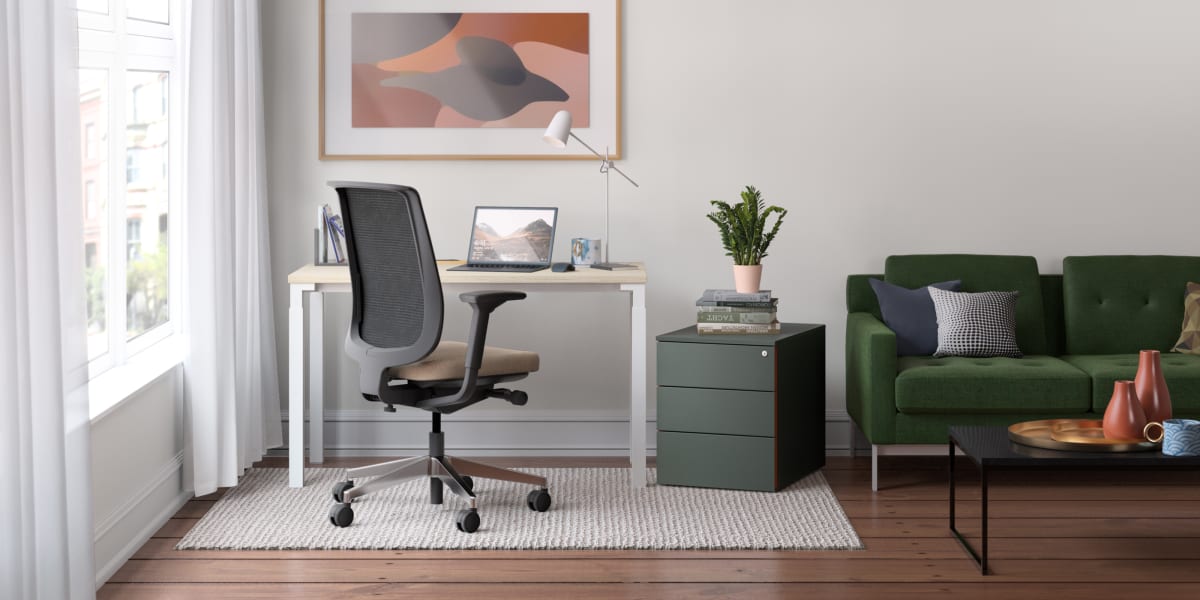 Work from Home
While teams are working from home, we're working to keep them comfortable. You can lean on Steelcase as your one trusted point of contact for products that blend performance with design.
Due to local regulations, select products are available in the UK.