Bivi desk system stands out in the workplace. Its modular design and many accessories bring a sense of startup culture to any workplace.
Features
Sit + Stand
Working in traditional seated posture is a classic way to attack the day. Stand up to get down to work, or gather the team around for impromptu meetings.
Modularity + Materiality
Bivi incorporates a variety of postures and provides privacy and ergonomics in the workplace with the turn of a single tool. With a full range of surface materials, hundreds of fabrics and new finishes available, Bivi redefines today's workplace with effortless, modern office furniture.
Choice + Control
Bivi delivers true control to the user, from postures to surface materials and finishes, all while preserving the agility needed to quickly pivot, iterate and adjust in fast-moving environments.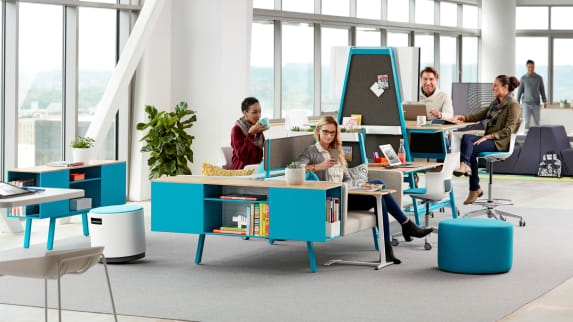 Lounge + Privacy
Rumble seat brings the unique feature of an integrated sofa to a benching solution. Heads down work demands careful attention without distractions. Bivi's Privacy Screens and Arch Infills create visual boundaries to stay focused and productive.
Design Story
Bivi reminds us that all is possible, and that the office writes its own story. It's invited to blur the lines between work and home with bold brush strokes and inspired, honest design.
Bivi Bundles
Bivi's mix-and-match capabilities provide an endless range of personalization, but sometimes the best option for your team is the simplest. For those who want a quickly deployable space, we're bringing Bivi's best-selling applications to you in three easy steps.
Choose your bundle
Pick your size and finishes
Order your bundle
Available now as single style numbers, Bivi Team Bundles provide the options, not the leg work.
Specifications
Options + Dimensions
Options + Dimensions
Tops Workstation
13 mm thick Edge 2mm
PP straight
No sliding desk top option
Trunk Storage
Melamine Top: 13 mm thick Edge 2mm
PP straight
Straight corner
Dimensions
Tops Workstation
Widths: 1200mm, 1400mm, 1600mm
Depth: 800mm
Trunk Storage
Width: 1600mm
Depth: 400mm
Global Availability
Global Availability
This product is available in the following regions:
Africa
Asia Pacific
Central America
Europe
Middle East
North America
South America
Not available in your region?
If you're interested in purchasing a product that's not available in your region, please contact your local dealer for purchasing options.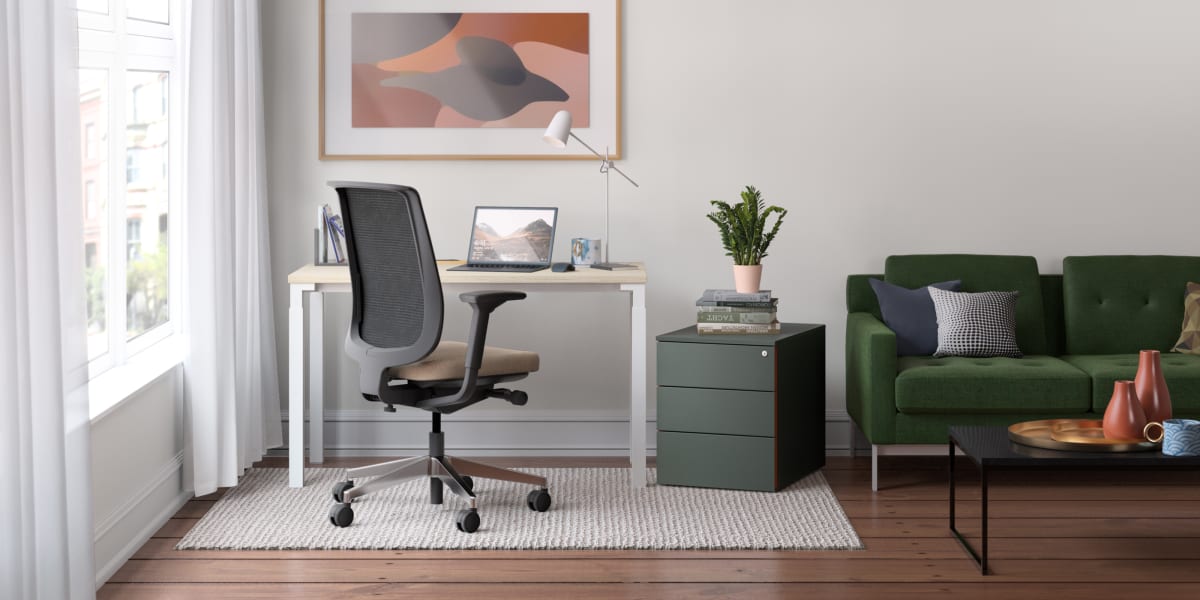 Work from Home
While teams are working from home, we're working to keep them comfortable. You can lean on Steelcase as your one trusted point of contact for products that blend performance with design.
Due to local regulations, select products are available in the UK.