Volum Art provides a complete family of storage elements to meet the widest range of storage needs, with no compromise on aesthetic or function.
Contemporary Storage with Style and Performance
From individual pedestals, mid-sized cupboards, credenzas and large cabinets to lockers, recycling stations and freestanding planters –Volum Art provides a complete storage family that addresses a broad range of needs. The versatile elements support flexible space planning and the ability to charge and connect devices, creating a varied landscape without compromising aesthetics or performance.
The clean design, combined with an extensive selection of colourful materials and finishes, gives the user endless choices and adds a fresh and modern look to any space.
Features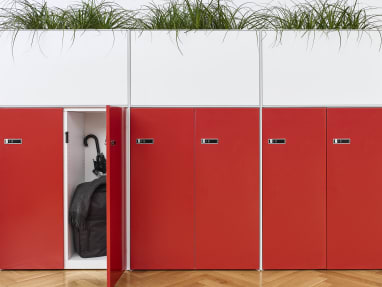 a complete range
Volum Art offers a comprehensive storage solution. From individual pedestals, mid-size cupboards, a credenza, large cabinets and lockers to recycling stations, the Volum Art family is complete and diverse. Cupboards come in different sizes and heights, allowing either space separation, privacy or collaboration.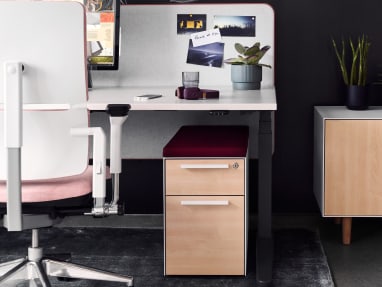 Functional simplicity
Volum Art combines a family of products with robust performance, providing planning flexibility and easy integration with other Steelcase components. Keyless locking on lockers and cabinets keep your belongings safe.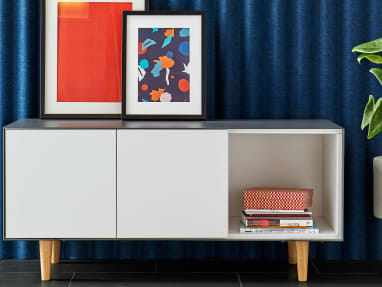 Elegant + Stylish
Volum Art offers a unique mix of material with a clean and architectural design. Its modern aesthetic pairs nicely with a various range of finishes giving the workplace a harmonious look and feel. Play with different base and top options to create an inspiring product.
Sustainability
Overview
Overview
Designing for Sustainability
We believe the only way to provide the best office furniture solutions is to ensure they're the best products for the environment. That's why every step of the way – through design, manufacturing, delivery and product lifecycle – we consider the impact of our work on people and on the environment and uncover opportunities to make things better.
24 %
Up to
recycled content
Life Cycle
Life Cycle
Materials
24 % recyclable
Made with up to 30% recycled content
Production
Final assembly of Volum'Art is in Madrid, Spain, by Steelcase, for the EMEA (Europe, Middle East and Africa) market.
Transport
Optimized packaging to keep transportation volumes as low as possible and improve filling rates.
USE
Designed for a long product life, with replaceable  parts that are easy to change.
Product meets ANSI/BIFMA Standards M7.1/X7.1 for low- VOC emissions to indoor air quality – SCS Indoor Advantage™ Gold.
Maintenance information available upon request.
End of Use
Designed for quick and easy disassembly of materials.
98% effectively recyclable by weight, according to the current waste disposal schemes.
Primary plastic parts clearly labelled for easy sorting and effective recycling, according to ISO 11469.
Certificates
Certificates
Certifications can help you choose products that are environmentally sustainable and just right for your project. Volum Art has achieved the following certifications:
Product
PEP – Product Environmental Profile
SCS Indoor Advantage™ Gold
Materials
PEFC™ – Programme for the Endorsement of Forest Certification
FSC™ – Forest Stewardship Council
E1 – The wood based materials of this product comply with the E1 standard of emissions / concentration of formaldehyde.
Plants
ISO 14001 – Environmental management system
Awards
Awards
GERMANY – 'RED DOT' AWARD 2017
VolumArt received a 'Red Dot' award 2017 in the Product Design category. The international "Red Dot design award" is one of the largest and most famous design competitions in the world. Based in Germany, Red Dot attracts submissions from more than 50 countries.
Specifications
Standard + Optional Features
Standard + Optional Features
Cupboards
Optional Features
Laminated hinged doors

Steel hinged doors

Glass hinged doors
Additional Options
Shelves

Open niches

Plant boxes (in customized)

Keyless locking
Slim Pedestal
Slim pedestals are available with 2 or 3 drawers option.
Credenza
Metal or laminated fronts available. Built in charging possibilities as an option.
BASE
Wood legs or two-coloured metal legs available.
lockers
Keyless locking available.
Dimensions
Dimensions
Credenza
H465 x W1200 x D470 mm
Configurations:
Push Doors Cupboard: W800
Bookcase: W400
RFID Lock
H1000 or H1200
2 Single Lockers: H1000, W400
2 Single Lockers: H1000, W500
4 Single Lockers: H500, W500
6 Single Lockers: H500, W500
open mobile storage
H1000 x W400 x D470 mm
Pedestal
H508 x W332 x D600 mm
Low Storage and Stackable Units
Planter: H465 x W800 mm
Open Shelf: H564 x W800 mm
Recycling Station
H850 x W1000 x D470 mm
BASE
Wood Legs: 150 mm
Metal Legs: 300 mm
Cupboards
1FH
H465 x W470 x D800, D1000 mm
1,5 FH
H700 x W470 x D800, D1000 mm
H735 x W470 x D800, D1000 mm
2,5 FH
H850 x W470 x D800, D1000 mm
H1000 x W470 x D800, D1000 mm
H1100 x W470 x D800, D1000 mm
3FH
H1200 x W470 x D800, D1000 mm
H1300 x W470 x D800, D1000 mm
4FH
H1500 x W470 x D800, D1000 mm
H1600 x W470 x D800, D1000 mm
5FH
H1700 x W470 x D1000 mm
Global Availability
Global Availability
This product is available in the following regions:
Africa
Europe
Middle East
Not available in your region?
If you're interested in purchasing a product that's not available in your region, please contact your local dealer for purchasing options.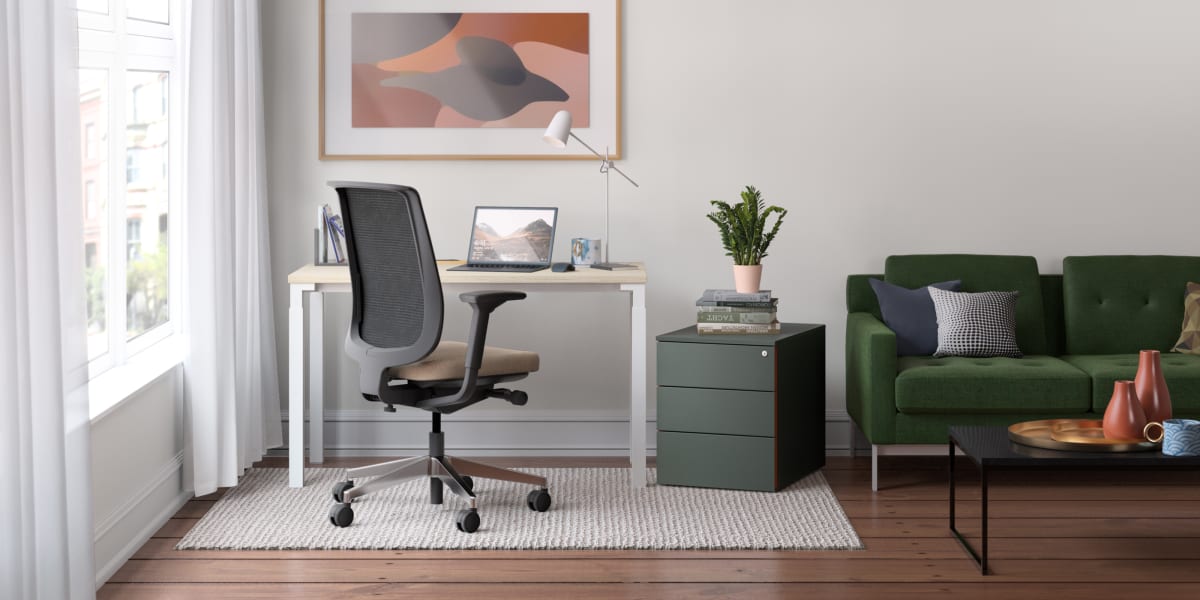 Work from Home
While teams are working from home, we're working to keep them comfortable. You can lean on Steelcase as your one trusted point of contact for products that blend performance with design.
Due to local regulations, select products are available in the UK.