Efficient organisational worktools, power access and adjustable computer support tools give employees the ability to choose how and where they work.
Features
REVOLUTIONIZE ORGANISATION
Designed to revolutionise the way in which information and objects are stored and retrieved, this diverse range facilitates easy sharing of knowledge among colleagues, reduces the time taken to organise workspaces and helps users to store more, in less space.
Adapts to the growing diversity of objects being stored.
Supports needs and preferences of individuals and teams.
Encourages visual & dynamic access to information.
MINIMUM EFFORT. MAXIMUM ORGANISATION.
Adapts to the growing diversity of objects being stored.
Supports needs and preferences of individuals and teams.
Encourages visual and dynamic access to information.
Active. Anticipated. Archived.
Active. Material used daily must be kept visible, above or at the desk.
Anticipated. Material needed at least once a week should be kept at hand's reach, or close to the desk.
Archived. Information and objects infrequently accessed find their place in archived storage solutions.
1+1 Welcome Tools Features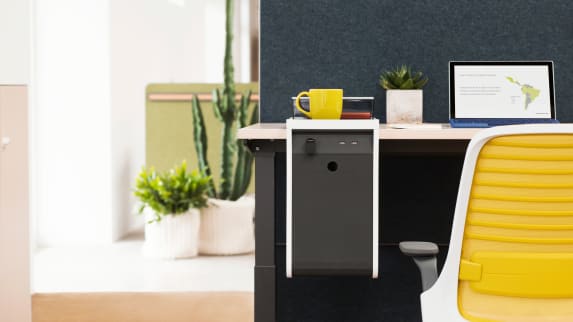 Organisation + Privacy
Personal Console offers secure storage for bags, laptops, and other personal and professional items.
Desk Pad creates a personal boundary on a desk surface. Available with and without antimicrobial treatment inhibiting the growth of bacteria, mold, fungus and other microorganisms on the desk surface.
Mobile Caddy is a smart storage on castors offering a place to stow personal items.
Personal Pocket is a desktop organiser composed of freestanding single unit or ganged in multiples units. It attaches easily to the Functional Screen on user's side or on the Mobile Caddy.
Ergo Edge provides support for wrists and forearms and creates a personal boundary.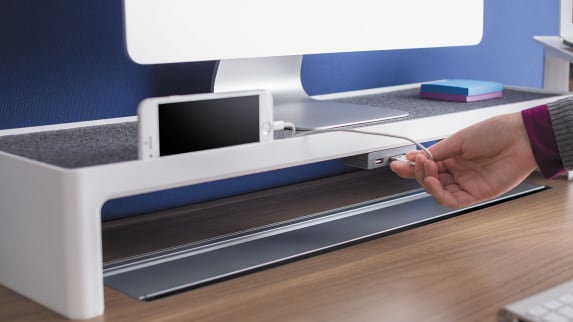 Computer Support tools and power access
Monitor Bridge secures and elevates tablets and laptops. Optional shelves can support three 1+1 organisation personal boxes or additional organisation.
USB Charging Station provides a space for users to charge up to three devices with USB cables and can be freestanding or secured with adhesive strips.
Global Availability
This product is available in the following regions:
Africa
Europe
Middle East
Not available in your region?
If you're interested in purchasing a product that's not available in your region, please contact your local dealer for purchasing options.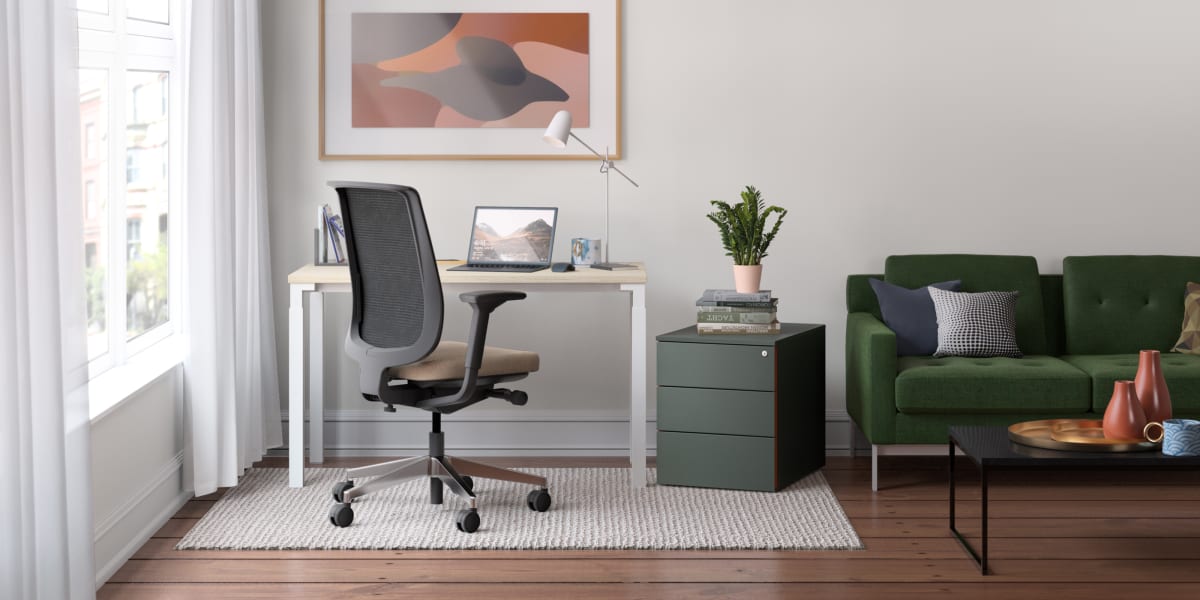 Work from Home
While teams are working from home, we're working to keep them comfortable. You can lean on Steelcase as your one trusted point of contact for products that blend performance with design.
Due to local regulations, select products are available in the UK.