Our Sustainability Promise
Sustainability at Steelcase is about people. It's about creating and supporting the economic, environmental and social conditions that allow people and communities to reach their full potential.
Sustainability at Steelcase
Our Vision
Our Vision
Bringing Lasting Value
Our sustainability vision is clear: bring lasting value to our customers, employees, shareholders, partners, communities and the environment.
We do this by…
Designing products and solutions to benefit people
Consulting with customers to help meet sustainability goals
Collaborating with key partners to further the science and practice of sustainability
Operating in a socially responsible way
Increasing expectations of our supply chain partners
Reporting global metrics
Progress + Goals
Progress + Goals
Achieving Results
Careful measurement is key to managing impact. We're committed to measuring and reporting on our progress in a transparent and authentic way.
This is a snapshot of some of the goals we're reaching for and progress we've made over the last few years:
Helping clients donate, resell and recycle furniture assets, saving them more than $4.4 million in 2016
$5.3 million donated in 2016
Over 46,000 employee volunteer hours in 2016
20% reduction in energy use and associated GHG emissions since 2010
45% reduction in waste since 2010
8% reduction in water use since 2010
79% reduction in VOC emissions since 2010
Corporate Sustainability Report
Corporate Sustainability Report
Reporting Our Progress
True progress takes continuous and coordinated efforts to create the economic, environmental and social conditions that allow people and communities to thrive. We have strong beliefs that guide us, and we're putting our beliefs into action.
Every day, in every decision, we work hard to deliver on our purpose and create real world results.
We share these results in an authentic and transparent way in our annual Corporate Sustainability Report.
View Corporate Sustainability Report
Listen to our new podcast about worker engagement and the role of the workplace with Dr Craig Knight, Chartered Psychologist and Honorary Research Fellow at the University of Exeter.
Insights + Strategies
People + Purpose
Customers often turn to us to do more than provide furniture for workspaces. We've helped optimize real estate and create spaces that support employee wellbeing. And though these are important elements of any workspace, we're looking ahead and shifting the conversation to something larger – the promise of people. Today, we're focusing on helping customers create spaces designed to accomplish an array of goals.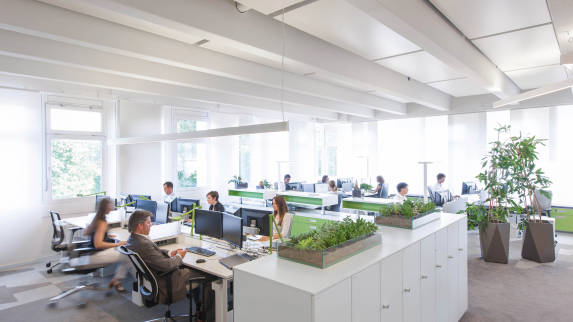 End of Use Strategies
Every year, we extend the useful life of thousands of products. Through our end of use program, we're helping businesses dispose of their surplus office furniture in socially, economically and environmentally responsible ways. First, we work with them to understand the situation. Then, with our partners, we present options that meet their goals, whether it's income, landfill diversion or charitable donation.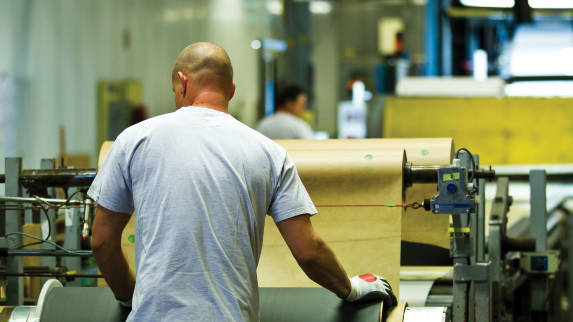 Sustainable Procurement Strategies
With products designed to support human and environmental health, and the wellbeing of both people and the planet, we're providing real value to every purchase. With our suite of tools, we help our customers understand their impacts, from real estate to furnishings, and help them make more informed, more responsible decisions.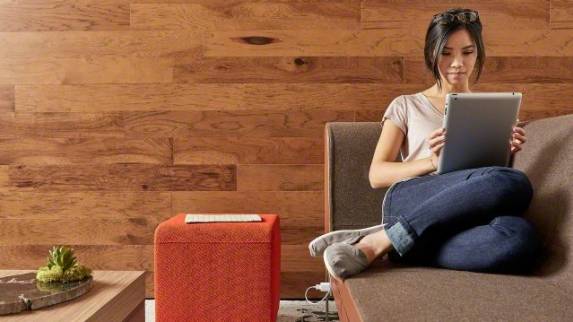 Employee Wellbeing
We use our insights to create workspaces that holistically address the wellbeing and productivity of our customers' employees and positively influence the way they feel and how they perform. Our innovative products and applications provide ergonomic support, encourage movement and avoid materials of concern to support the physical, mental and social wellbeing of people.
Our Promises
Customers
Helping our customers succeed in their business and meet their sustainability goals is priority number one at Steelcase. We deliver on that commitment with research-backed strategies, innovative end of use solutions, a robust supply chain, and products that help unlock the promise of our customers' employees.
Communities
We value our global relationships, sharing our resources, talents, materials and leadership to tackle entrenched issues like education and environment. Change happens on the local level, and we're working hard to make a difference for individuals, communities and all of humankind.
Partners
Creating lasting change takes a committed team, and we're fortunate to work with some of the finest partners in the industry. From universities to suppliers, dealers to community organizations, we're forging a more innovative, sustainable future through collaboration.
Employees
We honor the unique talents, skills and perspectives of our employees, knowing full well that their contributions are what propel us. We value the whole person, and seek to help each employee fulfill their highest potential through policies, practices and honest engagement.
Environment
Simply complying with standards isn't enough anymore. We're working to conserve more, use less, find better ways, source more responsible materials, and leave a legacy of positive change that benefits us all.
Ourselves
We're taking a hard look at our actions, putting sustainability at the center of the decision wheel, and implementing organizational change to be the most economically, socially and environmentally responsible company we can be.
Resources + Contact
Resources
Resources
Product Documents
Find certificates, Product Environmental Profiles (PEPs), and additional sustainability information, explore the Resource Center.