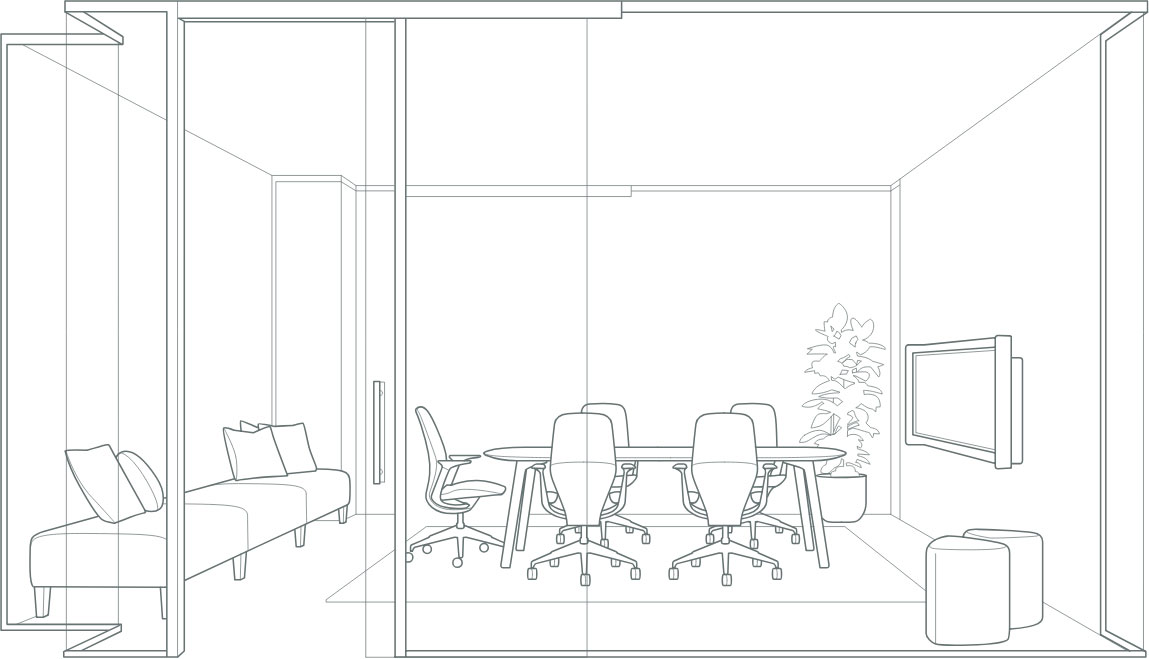 Connect Freely
Celebrate openness while maintaining the peace of mind needed to collaborate comfortably. Share ideas and elicit feedback without worrying about interrupting people nearby.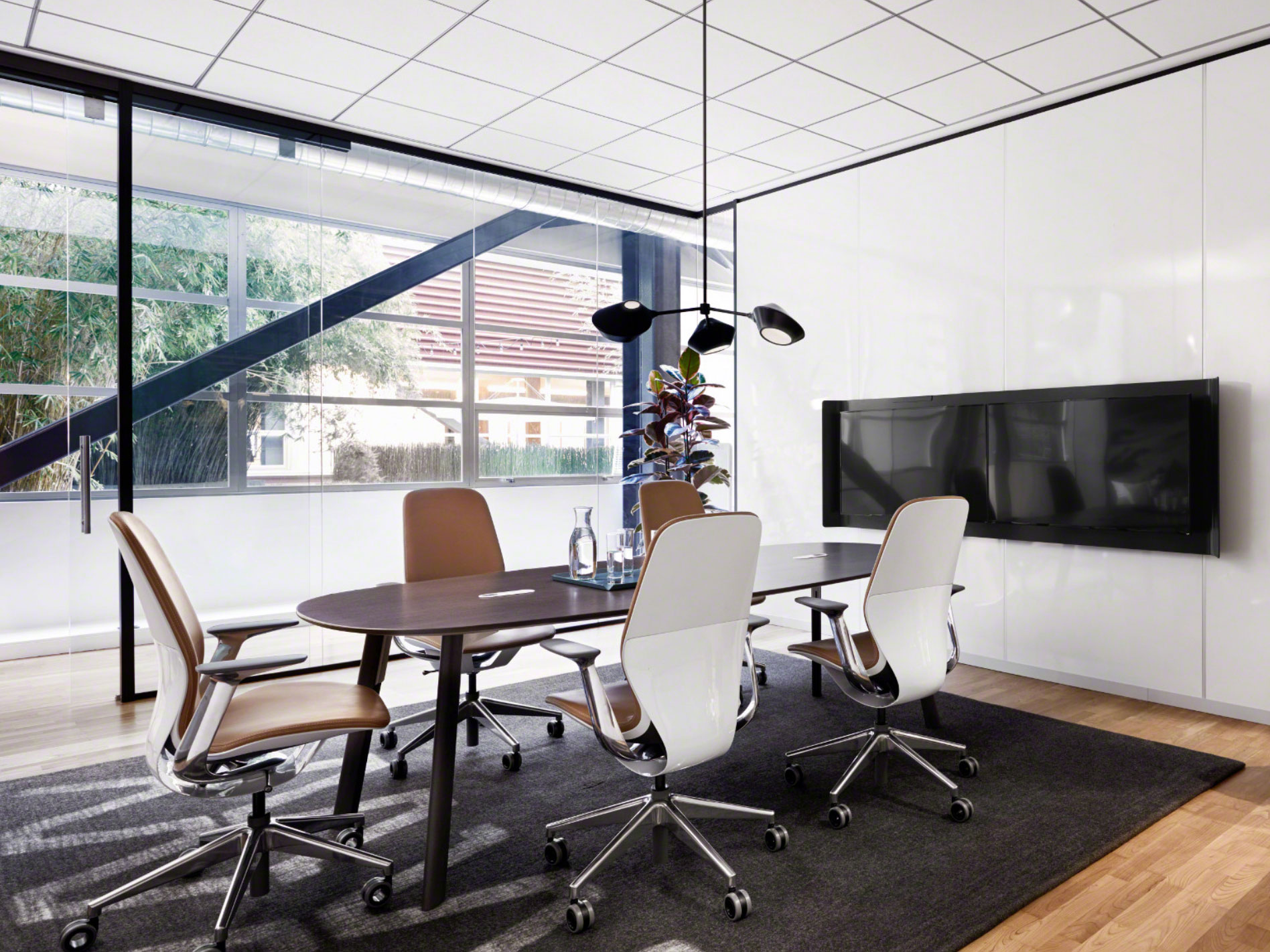 Privacy Wall with Lite Scale Glazing creates a beautiful and recessive design that seamlessly defines this meeting room.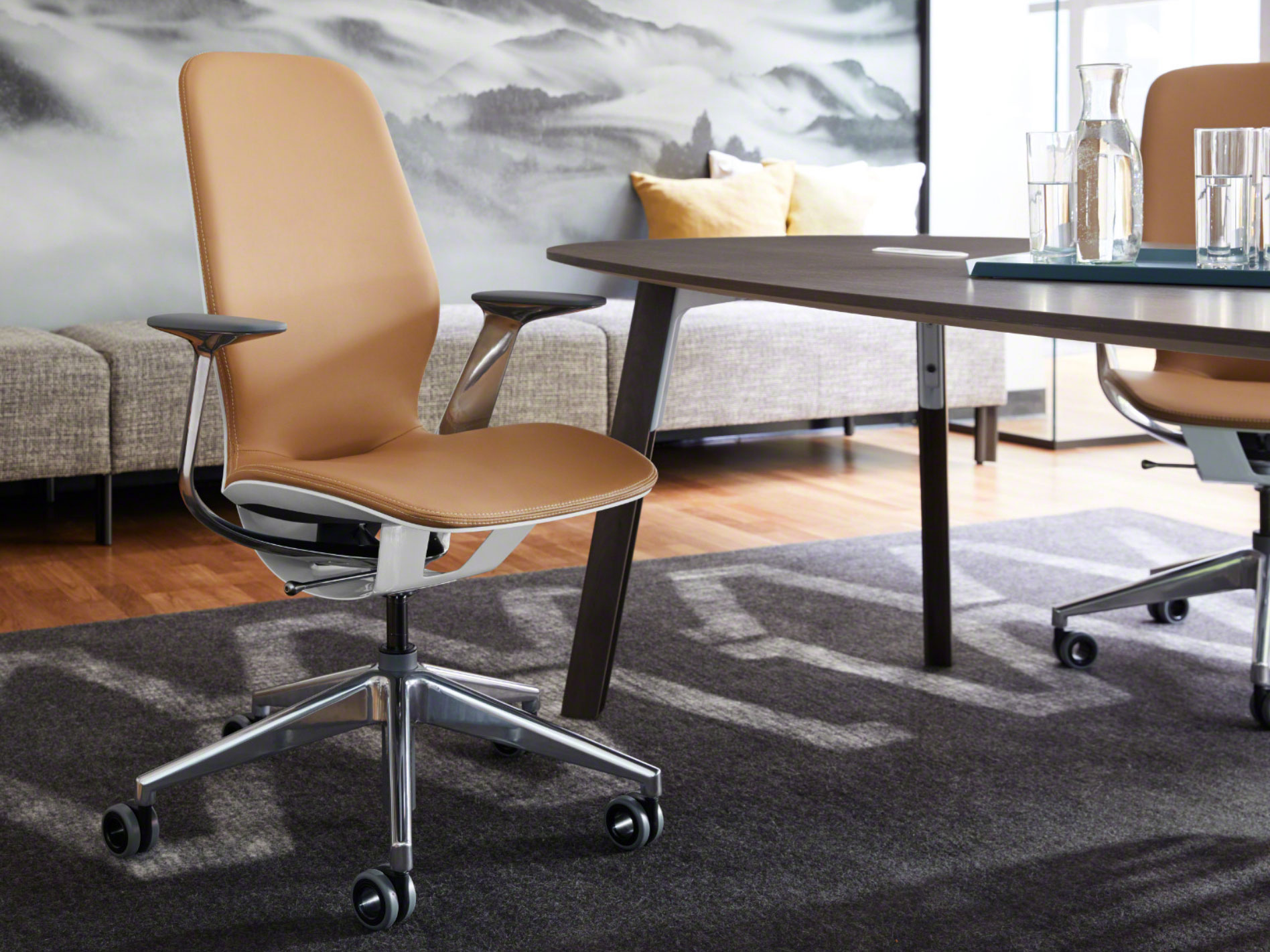 The SILQ chair brings as much style as it does performance to this contemporary gathering space.