Lite Scale Glazing is a ½" glass solution with a minimalist recessive design meant to integrate with our other modular wall systems along with traditional construction.
Features
Pass on posts
With Lite Scale, glass meets at the corners – whether T-shaped, L-shaped or custom angle – without the need for vertical posts. This butt glazing solution also allows you to create long runs of virtually seamless glass.
Style + value
Lite Scale achieves a minimalist look with minimal impact on your budget. As a modular solution it also depreciates faster than drywall, so you see tax benefits sooner.
Rooms or glass fronts
Lite Scale can be used to create an entire enclosure or applied as a glass front to spaces made with conventional architecture. The system works with a range of glass types, including tempered and laminated glass. Glass can also feature Casper™ Cloaking Technology to obscure digital screens while maintaining clear, open views.
Insights
The Challenge Of Today's Workplace
The Challenge Of Today's Workplace
The Challenge Of Today's Workplace
As the workplace changes and evolves new tensions develop about how and where we work.
Mobile Teams, Fixed Spaces
The more mobile our devices allow us to be, the more we need fixed places to come together to connect and collaborate.
Effective Communication
The smaller our technologies, the more we need scale to share and communicate effectively with others.
Alone Time
The more collaborative we become, the more we need time alone.
Data Interpretation
The more data we generate, the more we need places to help us make sense of it.
360 Research
360 Research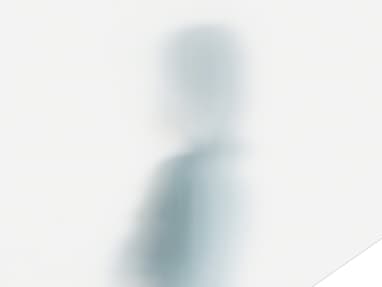 November 14, 2017
Although workplaces today make it seemingly easy for people to collaborate, most leaders remain dissatisfied with the pace and frequency of breakthroughs.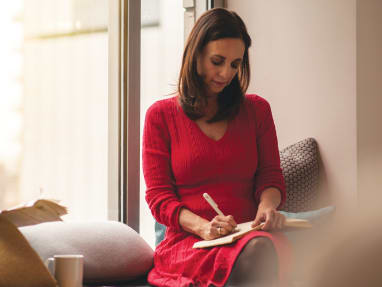 November 7, 2014
Because of this perception, many introverts go through their day trying to overcome their natural tendencies and to exhibit more extroverted types of behaviors that seem to be critical to success.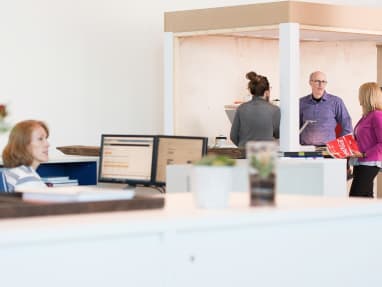 May 23, 2017
Private offices aren't the solution to today's challenges at work, and open-plan offices aren't the problem. Rather, it's about balance.
Product Range
Glass Panels
Doors
Full height butt hinged
Full Height slider
T, L and variable angle corners without the need for vertical in-line posts.
Specifications
Standard + Optional Features
Standard + Optional Features
Anodized aluminum frame
Maximum standard ceiling height is 10'-0"
Maximum glass run is 30'-0" before a vertical transition is used
Glazing Options

Tempered
Special
Locally supplied glass
Global Availability
Global Availability
This product is available in the following regions:
Not available in your region?
If you're interested in purchasing a product that's not available in your region, please contact your local dealer for purchasing options.