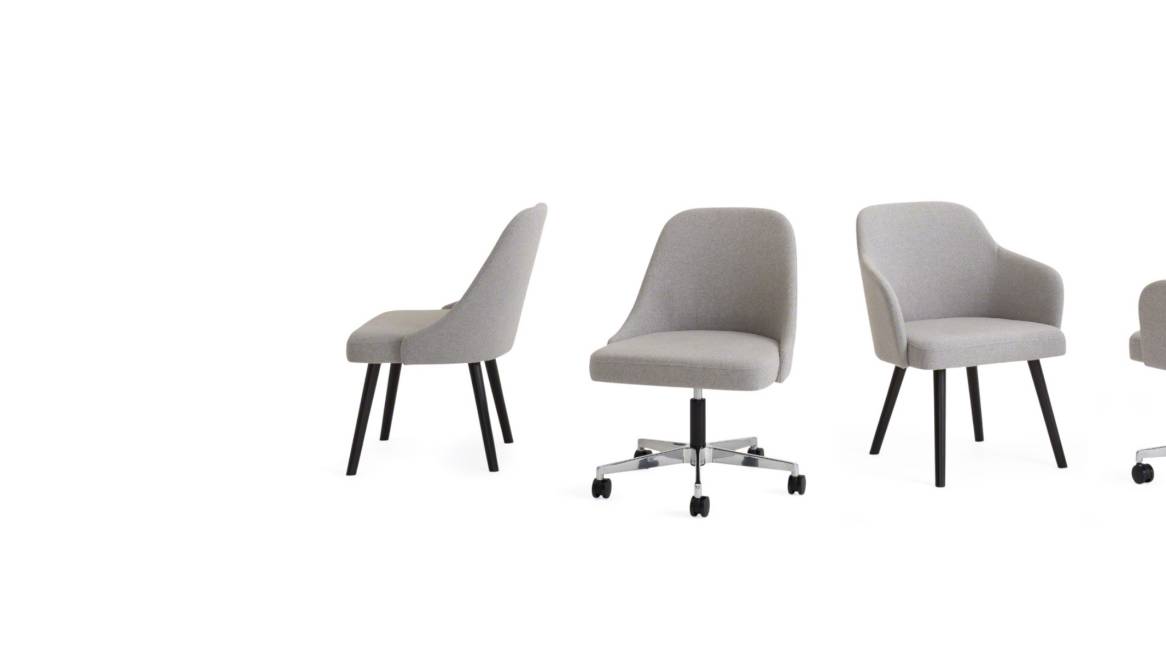 The sculptural silhouette and retro-inspired base of West Elm Work Sterling pay homage to Midcentury design. Crafted and designed for the workplace, the West Elm Work Sterling offers a generous sit for extended comfort. Designed by West Elm. Made by Steelcase.
Bring a mid-century aesthetic to the modern office with West Elm Work Sterling – a thoughtful seating line inspired by 1950's design.
Features
Overview
West Elm Work Sterling has a restrained statement of line that boasts broad application potential.
Available with or without arms. Choose from two retro-inspired bases — wood legged or aluminum 5-star. Both options come with a curated list of finish options for personalized expression.
Surface Materials
The West Elm Work Sterling Chair is available in the following finish options:
Upholstered in your choice of durable Designtex fabric
View specific base finishes below
Made for the Office
All products in the West Elm Work Collection are designed with performance in mind and are manufactured to withstand the additional wear and tear that products encounter in the workplace.
Global Availability
The product is available in the following regions: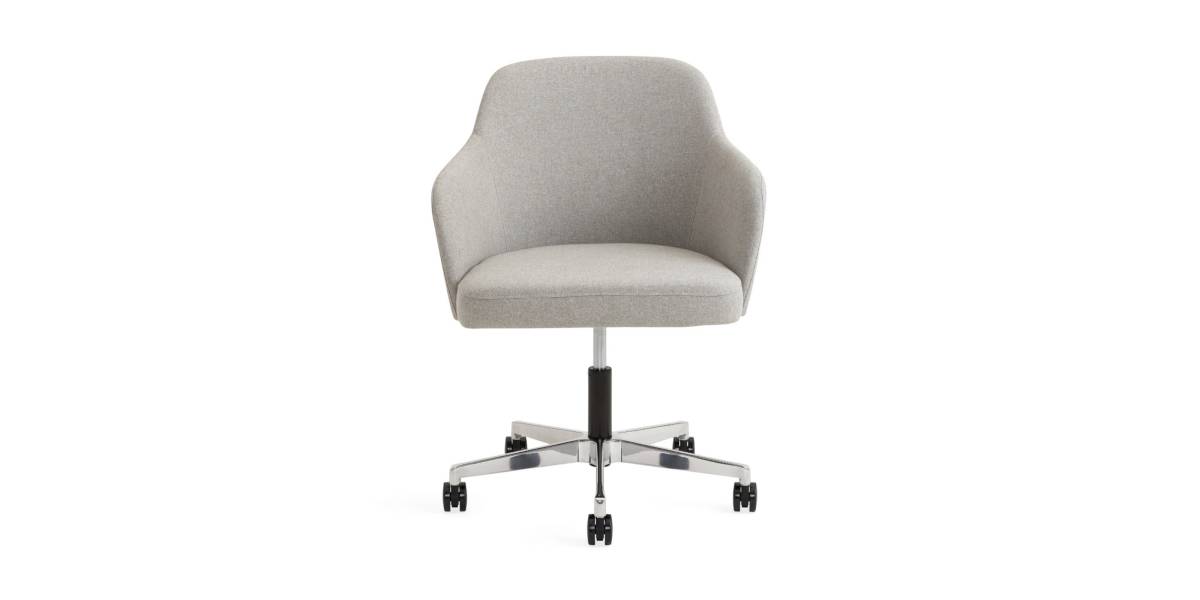 Conference Chair with Arms
Overall Dimensions: 24.25″D x 26.625″W x 31.75″H
Seat: 18.625″D x 26.625″W x 16.5″H
Minimum Arm Height: 25.25″
Adjustable Height Range: 5″
5-Star Base Finish Options
Black – 0835
Milk – 4242
Dark Bronze – 7278
Night Bronze Lux – 4B24
Matte Brass Lux – 4B22
Polished Aluminum – 8046
View More West Elm Work Collection