Everwall is a prefabricated wall system offering the right balance of acoustic performance, aesthetic options and price. It combines design freedom with one of the fastest installations in the industry to delight both designers and installers.
Ever Fast.
Ever Flexible.
Everwall offers one of the fastest install times in the industry. Its hybrid-unitized design is the basis for an intuitive and predictable installation.
Simple to reconfigure or relocate, Everwall allows spaces to transform – from enclaves to meeting rooms to private offices – and back again – all while using the same kit of reusable parts.
Performance Features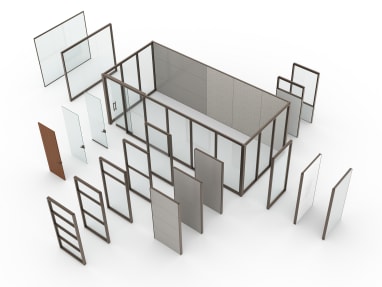 Hybrid-Unitized System
Everwall's unique design retains the best features of unitized and stick-built systems, allowing for both ease of installation and design freedom.
Acoustic Performance
With acoustic seals in just the right places – including on frames, skins and doors – Everwall achieves high levels of acoustic privacy.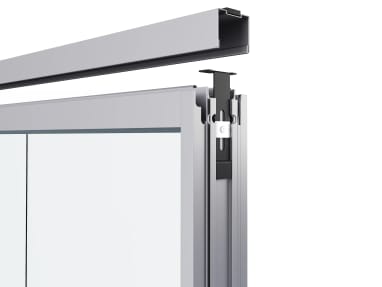 Ceiling Track
The ceiling track connects to any common ceiling type and allows glass and solid panels to easily tilt in and lock into place.
Designing for Sustainability
We're working toward better futures for the planet by recognizing our role in climate change and reducing our environmental impact, to help build a more sustainable and resilient world. We do this by making, sourcing and delivering products that help reduce our carbon footprint, designing for circularity, and choosing and using materials responsibly.​
Everwall is advancing positive environmental change as a force for better in the built environment. It was designed for sustainability and the principles of reduce, reuse, and recycle. Much of Everwall's construction takes place off-site in a planned environment, resulting in a reduction of materials onsite, less cutting, less dust in the air and less waste. Everwall is made with recyclable materials and is 100% reusable. Modular solutions like Everwall that can be reused as office needs change, keep more traditional construction waste from entering landfills.​​
Everwall has achieved BIFMA LEVEL® 2 certification, and indoor air quality (IAQ) certification through Scientific Certification Systems Indoor Advantage™ Gold.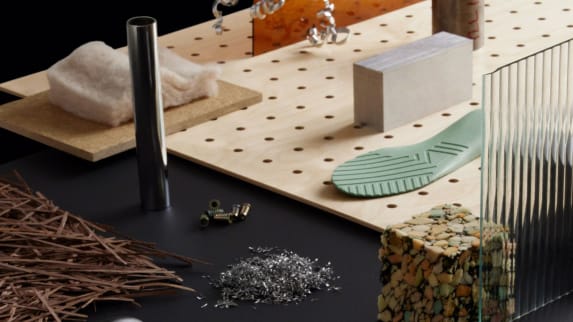 Ever Better
Designed to deliver a better experience for people who work with it - and in it - Everwall comes with the reliability, confidence and outcome you expect from Steelcase.
With key support measures throughout all project phases - from design to installation - Everwall's easy to use spec tools, faster lead times and real-time support ensures flawless execution and a problem-free installation.
Design Features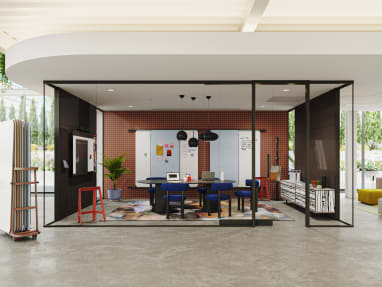 Glass Front Options
A vast array of options that create beautiful glass fronts for any environment, while meeting performance, aesthetic and price point needs.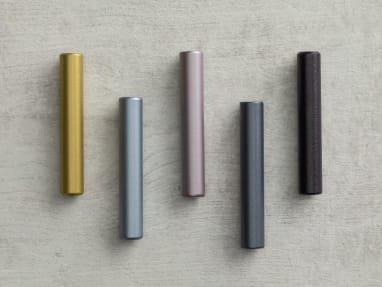 Expanded Materials
An expanded material palette including lux paints and a broader range of laminate, fabrics and markerboard options allows Everwall to meet the needs of any space.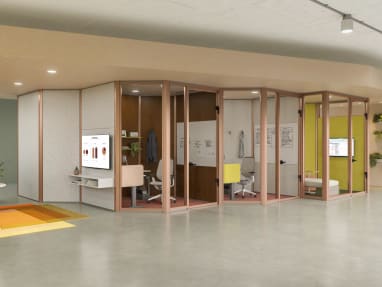 Hardware Options
A broad range of handles, ladder pulls and hinges including satin stainless, polished chrome and all-new black hardware finishes help achieve an elevated aesthetic.
Specifications
Unitized Glass Panels
Width: 12" to 60"
Height: 84" to 120"
Glass Thickness: 1/4" (6mm) or 3/8" (10mm) tempered or laminated glass
+/- 1/2" vertical allowance at top
+/- 3/4" vertical adjustment at bottom
Butt-Jointed Glass
Width: 12" to 144"
Height: 84" to 120"
Glass Thickness: 3/8" (10mm) or 1/2" (12mm) tempered or laminated glass
+/- 1/2" vertical allowance at top
+/- 3/4" vertical adjustment at bottom
Solid Panels
Structural Frame Components
Width: 8" to 60"
Height: 84" to 120"
+/- 1/2" vertical allowance at top
+/- 3/4" vertical adjustment at bottom
Solid Skins
Width: 8" to 120"
Height: 12" to 120"
Orientation: Landscape or Portrait
Can span up to four frames
Power/Data
Modular and hardwire power options available
Clerestory
Clerestory Glass Frame
Width: 12" to 60"
Frame Height: 84" to 120"
Glass Height: 16" to ceiling height minus 12"
Glass Thickness: 3/8" (10mm) tempered or laminated glass
+/- 1/2" vertical allowance at top
+/- 3/4" vertical adjustment at bottom
Solid Skins
Width: 8" to 120"
Height: 12" to 120"
Orientation: Landscape or Portrait
Can span up to four frames
Swing Doors
Width: 28-48" in 1/16th inch increments
Height: 84-120" in 1/16th inch increments
Glass Thickness: 3/8" (10mm), 1/2" (12mm) tempered glass
+/- 1/2" vertical allowance at top
+/- 3/4" vertical adjustment at bottom
Slider Doors
Width: 40-48" in 1/16" increments
Height: 84-120" in 1/16" increments
Glass Thickness: 3/8" (10mm), 1/2" (12mm) tempered glass
+/- 1/2" vertical allowance at top
+/- 3/4" vertical adjustment at bottom