Panels
Kick Panel Systems
by Steelcase
Kick's simple design allows you to build a variety of spaces that blend together, both aesthetically and functionally.
Features
OPTIMIZE REAL ESTATE
An effective use of real estate considers the needs of the organization as well as the individual. Kick creates highly effective and inspiring spaces even in a small footprint.
Applications
Simple Design. More Choice.
Kick was designed to seamlessly integrate and complement a variety of other Steelcase products. Its simple design allows you to design a variety of spaces that blend together,
both aesthetically and functionally.
Key Benefits
Applications ranging from panel based to open plan environments using Kick systems and Kick freestanding.
Blend of open collaboration with low panels and full glass panels to enclosed privacy with tall panels, stackers and a sliding door option.
Thin profile is perfect for high density areas where optimization of real estate is a critical business issue.
Simple product design that allows for quick adds and changes to an application.
Kick Freestanding
Kick Freestanding is a furniture system that blends with the Kick panel system.
With all the essentials, walls, desks and storage, Kick Freestanding is one of the most versatile product lines designed to express your style and meet individualistic needs. It also blends very well with Kick panel system and other products.
Modular, versatile, durable, and simple to order.
Components designed for ease of configuration and inventory management.
Simple statement of line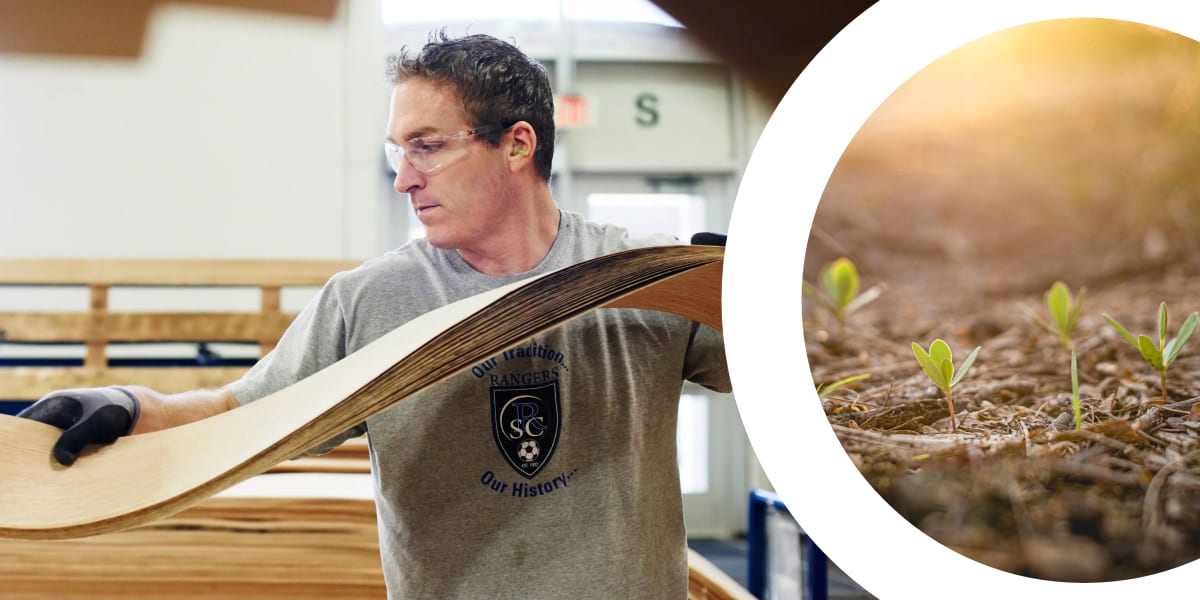 Sustainability
Designing for Sustainability
We create products that are good for people, and good for the world. Our products and operations are designed around a commitment to reduce climate change, reinforced by sustainable practices across our value chain.
Our Sustainable Design framework ensures our products are designed with consideration of life cycle thinking and cradle-to-cradle principles:
Source materials responsibly
Minimize global warming and other life cycle impacts
Ensure material health
Enable end-of-use strategies
Specifications
Standard + Optional Features
Standard + Optional Features
Kick Components
Panels
Fabric
Perforated steel
Full glass
Panel Frames
Worksurfaces
Straight worksurface
Transition worksurface
Straight corner worksurface
Curved corner worksurface
Peninsula Worksurface Sizes
Spanner Worksurface
Transaction Worksurface
Over the Case Bins
Kick Freestanding Components
Kick Freestanding Desk Shells
Single Ped Desk
Double Ped Desk
Curved Corner Desk
Return
Bridge Sizes
Global Availability
Global Availability
This product is available in the following regions:
North America
Middle East
Not available in your region?
If you're interested in purchasing a product that's not available in your region, please contact your local dealer for purchasing options.