Designed for user ease and flexibility, the CF Series collection of monitor arms feature simple and smooth adjustment while maximizing work surface space.
Configure Now

Planning for the Workplace?
Uncover options to create an inspiring space.
Configure Now
Buy Now

Shopping for a Home Office?
See all the options for your work-from-home upgrade.
Buy Now
CF Series Family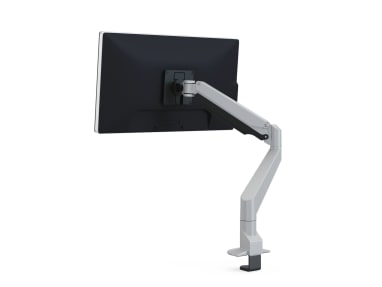 CF Intro
Advanced features at a value price point, CF Intro supports both single and dual monitors. Integrated cable management keeps cords and cables hidden and organized. Quick release VESA Plates make it easy to secure and release monitors from the arm.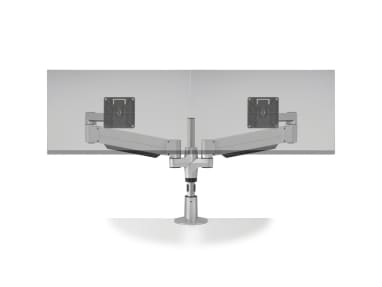 CF Plus and CF Plus HD
CF Plus and Plus HD offer a wide range of options that can easily adapt based on the need. Sliders, extenders and dual bar support allow for retrofit and reconfigurability if desired. Use as a single, dual or triple arm.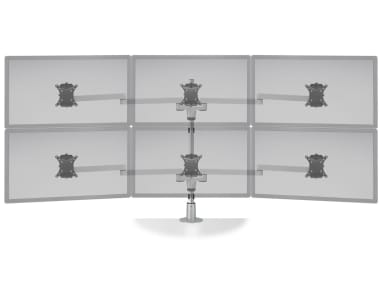 CF Static
Sleek and strong, this arm supports anything from a single display to a six-monitor application. Available to order with distinct accessories like extenders, laptop holders and three pole height options.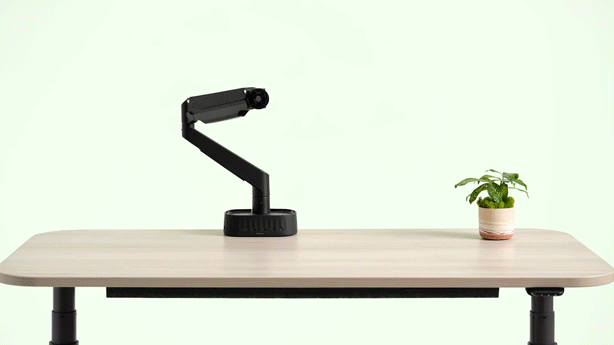 CF Intro
Flexibility at Your Fingertips
Designed with you in mind, the CF Series intro collection is built to glide, swivel and extend to support your workflow and ergonomic comfort.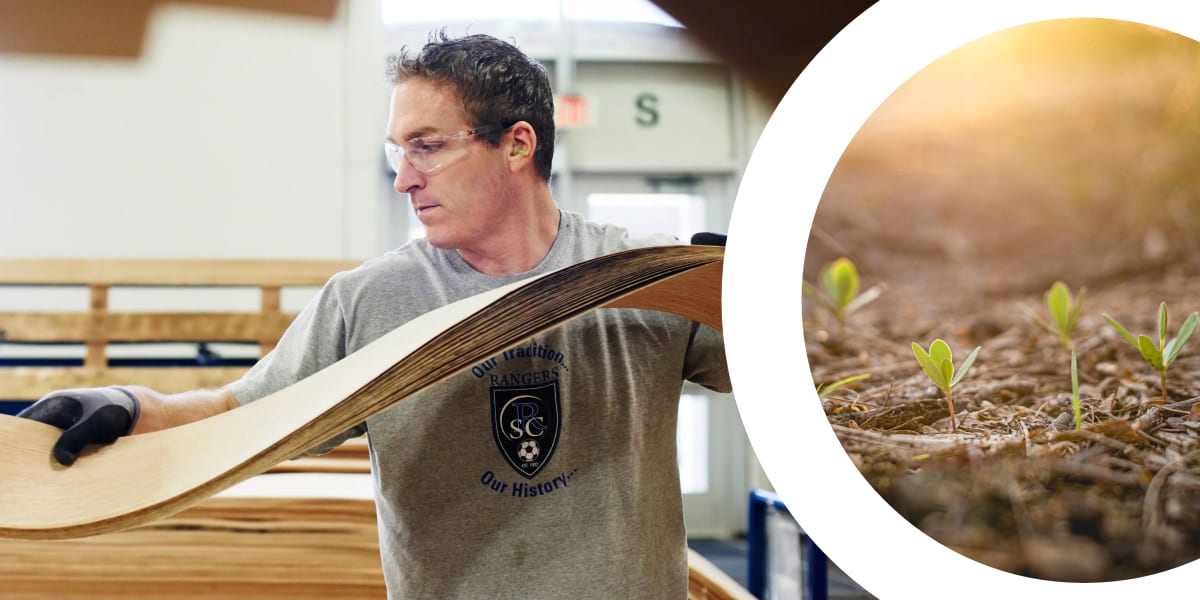 Sustainability
Designing for Sustainability
We create products that are good for people, and good for the world. Our products and operations are designed around a commitment to reduce climate change, reinforced by sustainable practices across our value chain.
Our Sustainable Design framework ensures our products are designed with consideration of life cycle thinking and cradle-to-cradle principles:
Source materials responsibly
Minimize global warming and other life cycle impacts
Ensure material health
Enable end-of-use strategies
Specifications
Standard + Optional Features
Standard + Optional Features
CF INTRO
• Supports both single and dual monitors
• Supports 2-20 lbs. per monitor
• C-clamp offers top-down design that improves install experience
• CF Intro single has CF standard tilt head with quick release
• Universal slider bar tilt head options
• CF Intro Dual is standard with Universal Slider Bar tilt heads
• C-clamp and through mount bracket options
• Available in Pewter, Pearl Snow, and Black
CF Plus/CF Plus HD
• Supports wide variety of monitors in two main weight ranges:
• CF Plus: 7-17 lbs per monitor
• CF Plus HD: 13-28 lbs. lbs per monitor
• C-clamp offers a top-down design that improves install experience
• Order a simple style number, option in what you need
• Slider bar tilt heads, variety mounting brackets, and 14", 20", 28" vertical pole options available
• Available in Pewter, Pearl Snow, and Black
CF Max
• Heavy duty monitor arm supports 28-40 pounds
• C-clamp mounting bracket option
• Available in pewter, pearl snow and black
CF Static
• Supports 1-6 monitors
• Slider bar tilt heads, variety of mounting brackets, and 14", 20", 28" vertical pole options available