The Slim Leg height-adjustable desk (HAD) was designed to support wellbeing and dynamic work. The light and modern aesthetic integrates seamlessly with other Steelcase products while providing a visual richness.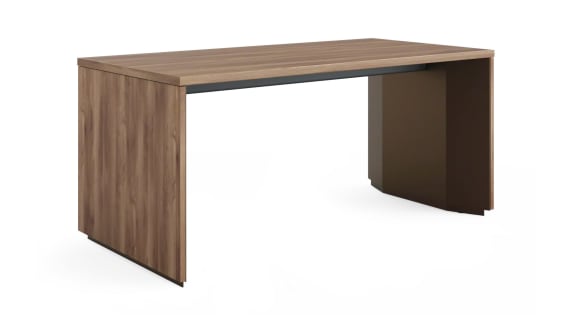 Canvas for Expression
nnnnnnnnnnnnnnnnnnnn
Woodgrain cascades over bold painted metal for a sculptural waterfall effect. And Slim Leg is yours to customize. Express brand and exceed expectations with your selections from a wide collection of rich wood veneers, versatile high-pressure and low-pressure laminates, and beautiful metal finishes.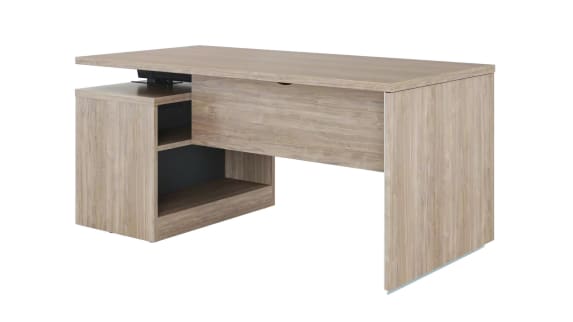 Seamless Integration
nnnnnnnnnnnnnnnnn
A piece that pulls it together Slim Leg integrates beautifully with other desking and storage from Steelcase, including Elective Elements and Currency. Plus, it offers excellent cable management, and it works with the Active Touch Controller and Rise App, optionally. That means you can have it all in a workplace that provides plenty of personal storage, powerful brand expression and the wellbeing benefits of height adjustability.
Specifications
Standard + Optional Features
Worksurfaces are 1.125" thick
Worksurfaces are available in parametric widths of 1/16" between 60" and 84", and depths of 28", 29", 30", 34", 35" or 36"
Depths of 22", 23", 24" are fully tested and can be ordered via Specials RFQ
Height range of single stage is 27.5" – 47.2"" to accommodate 1.5 high storage
1H storage is also available for integration
Cable trough included in both freestanding and integrated options
A cable manager is included with the integrated Slim Leg HAD option to guide the cables into storage
Square laminate and veneer edge profiles are available; 3mm (user/guest) + 1mm (side) on laminate, 3mm (user/guest) + 0.5mm (side) on veneer
Modesty panel may be optioned with Slim Leg HAD
Storage elements are available and ordered separately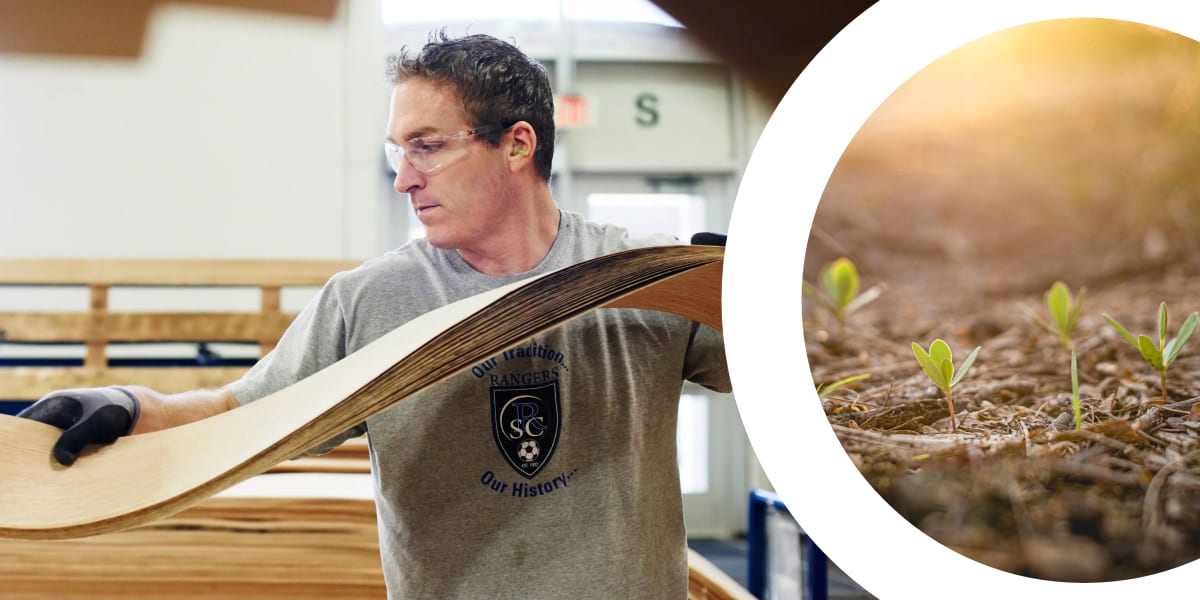 Sustainability
DESIGNING FOR SUSTAINABILITY
We create products that are good for people, and good for the world. Our products and operations are designed around a commitment to reduce climate change, reinforced by sustainable practices across our value chain.
Our Sustainable Design framework ensures our products are designed with consideration of life cycle thinking and cradle-to-cradle principles:
Source materials responsibly
Minimize global warming and other life cycle impacts
Ensure material health
Enable end-of-use strategies
Read More
Slim Leg Height-Adjustable Desk Product Environmental Profile