Refined and resilient, the delightfully simple design of Radia supports healthcare organizations in creating truly welcoming spaces.
Configure Now

Planning for the Workplace?
Uncover options to create an inspiring space.
Configure Now

Shopping for a Home Office?
See all the options for your work-from-home upgrade.
Buy Now
–
Overview
Choosing seating for hardworking healthcare spaces means finding a solution that's not only cleanable and safe, but cost-effective as well. And while there are many practical seating options like that out there, most aren't designed to create an inviting space for patients and their families.
Introducing Radia. Refined and resilient, the delightfully simple design accommodates a range of spaces and body types. Bringing durability to a warm and unexpected aesthetic, Radia is the perfect balance of function and expression.
–
Features
Wallsaver legs designed to protect walls, cove molding, and flooring from accidental damage.
Gently curved back provides support and accommodates a variety of postures.
Sit-to-stand support with pommel or contour arm caps that offer grippable surfaces for safe standing up and sitting down.
Ganging brackets allow chairs to stay together, but provide the flexibility to change over time.
Minimal seams in high-touch areas offers effortless cleaning and reduced wear on upholstery.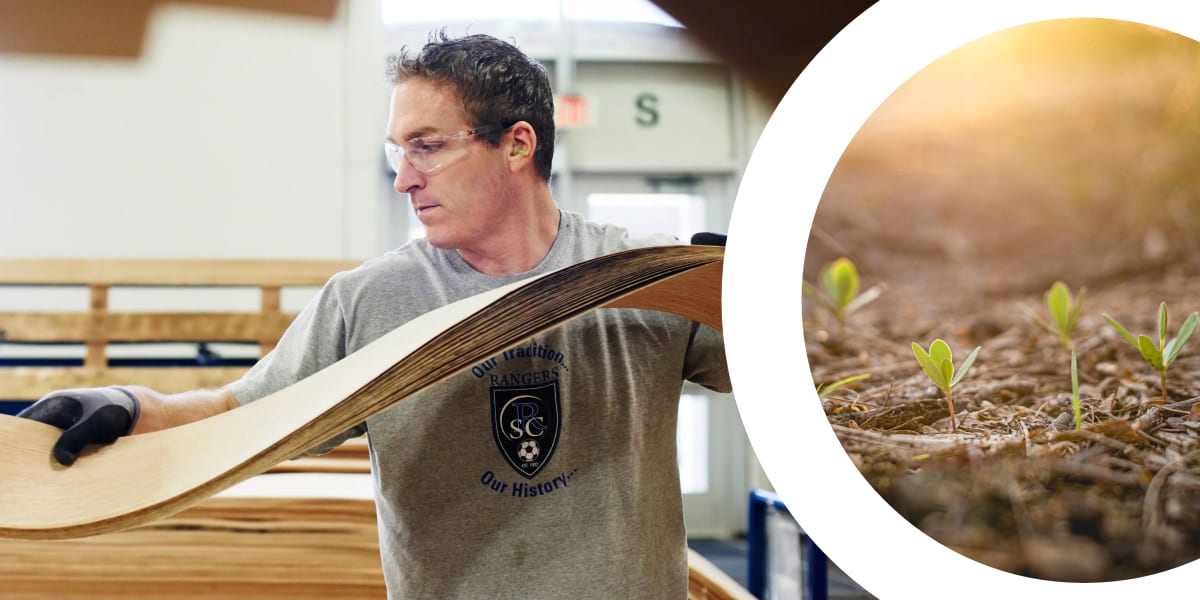 Sustainability
Designing for Sustainability
We create products that are good for people, and good for the world. Our products and operations are designed around a commitment to reduce climate change, reinforced by sustainable practices across our value chain.
Our Sustainable Design framework ensures our products are designed with consideration of life cycle thinking and cradle-to-cradle principles:
Source materials responsibly
Minimize global warming and other life cycle impacts
Ensure material health
Enable end-of-use strategies
Let's Connect
We would love to hear from you! Whether you need general information, planning a project, requesting design support or a quote, our specialists are here to help you at any stage.