Planning Ideas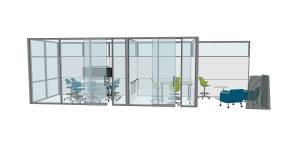 KS2WH8CJ
Rooms adjacent to Makerspaces where small groups of students can share content, collaborate, and work on dedicate project work together.
Resources + Support
Need help? Contact us at 800.334.4922
Download 2D and 3D CAD models for use in your design application.

View and save brochures, certificates, reports, white papers, case studies and articles.

Browse, save, and download beautiful images for use in presentations or inspiration boards.