Flow. Stow. Stack. The Tenor chair lets students easily adapt to any learning mode.
Configure Now

Planning for the Workplace?
Uncover options to create an inspiring space.
Configure Now

Shopping for a Home Office?
See all the options for your work-from-home upgrade.
Buy Now
Overview
The movement toward active learning continues to grow in popularity. However, often due to budget constraints, many schools tend to choose static, lower-cost seating that doesn't provide the comfort and versatility needed to support an active learning environment.
So we designed the Tenor Chair and Stools for ultimate comfort sitting, stacking and stowing. Tenor delivers the value of an active learning chair at an attainable cost for schools in today's ever-changing learning landscape.
Features
Flexible back enables micro-movements and the comfort edge on the seat back supports a variety of postures.
Nondirectional seat and open frame encourage movement and allows students to easily rotate their bodies to follow the flow of learning.
Stackable and easy to stow, Tenor chairs are made to move. Tenor stacks 6-high and can be ordered with an optional storage dolly.
Intuitive bag hook keeps belongings accessible and bags off the floor—freeing up space and making it easier for students and instructors to transition between group, lecture and breakout modes.
With a vibrant palette of finishes to choose from, and the choice of glides or casters, Tenor can be customized to fit the needs and aesthetic of any learning or corporate environment.
Product Range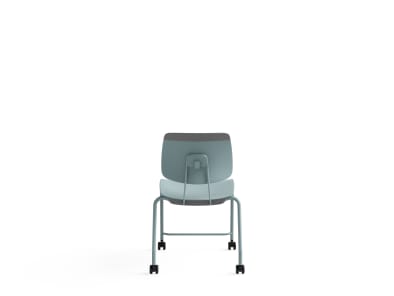 TENOR CHAIR WITH FOOT BAR AND BAG HOOK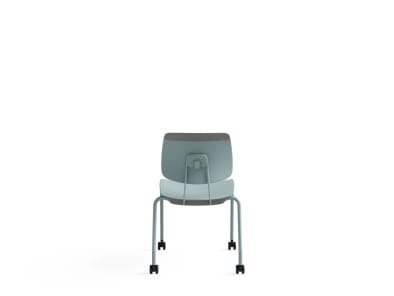 TENOR CHAIR WITH BAG HOOK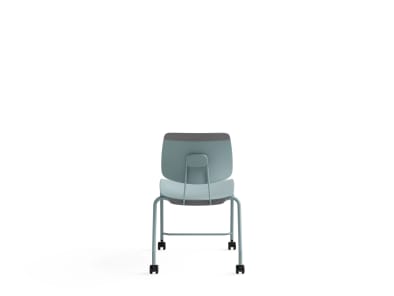 TENOR CHAIR WITH FOOT BAR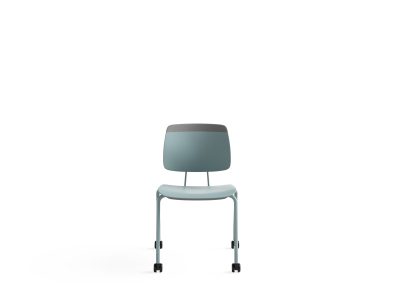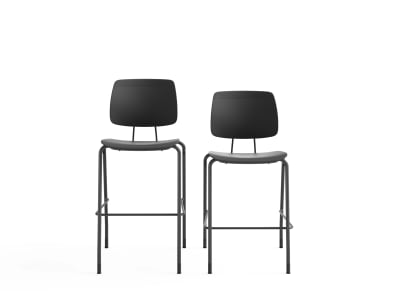 COMING SOON — TENOR COUNTER AND BAR HEIGHT STOOLS WITH AND WITHOUT BAG HOOK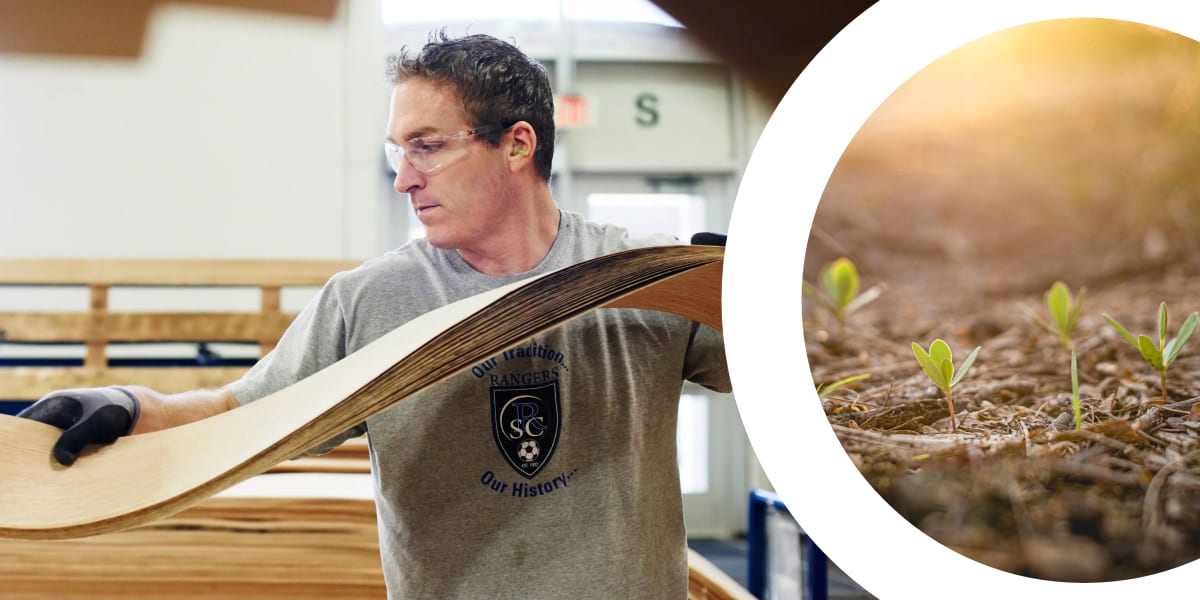 Sustainability
DESIGNING FOR SUSTAINABILITY
We create products that are good for people, and good for the world. Our products and operations are designed around a commitment to reduce climate change, reinforced by sustainable practices across our value chain.
Our Sustainable Design framework ensures our products are designed with consideration of life cycle thinking and cradle-to-cradle principles:
Source materials responsibly
Minimize global warming and other life cycle impacts
Ensure material health
Enable end-of-use strategies
Specifications
Dimensions
Chair
Seat Height – 18″
Seat Width – 17 3/4″
Seat Depth – 17 1/2″
Bar Stool – Coming soon
Seat Height – 29″
Seat Width – 17 3/4″
Seat Depth – 17 1/2″
Counter Stool – Coming soon
Seat Height – 26″
Seat Width – 17 3/4″
Seat Depth – 17 1/2″
Surface Materials
Seat and Back Plastics
Paint
PG1 (standard)
PG2 (option)
PG3 (option)
Plastics
PG1 (standard)
PG2 (option)