The cobi office chair by Steelcase was designed to foster collaboration and promote movement, creating a perfect solution for meetings and conference rooms.
Configure Now

Planning for the Workplace?
Uncover options to create an inspiring space.
Configure Now

Shopping for a Home Office?
See all the options for your work-from-home upgrade.
Buy Now
Collaborative Seating
COLLABORATIVE SEATING
There's no such thing as a quick meeting. We spend more time collaborating today than ever before. Squirming, fatigue, and loss of focus are unavoidable. Let's face it. Working with others requires a completely different set of postures, and thus, a completely different kind of chair. One that helps keep you comfortable and focused in collaborative settings like conference and training rooms.
Features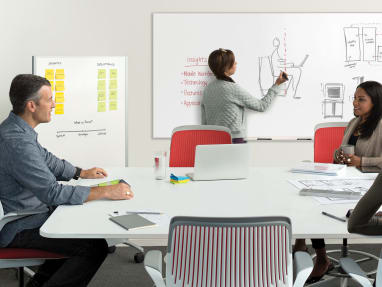 FLEXIBILITY
Every part of the cobi meeting room chair was designed to flex and adjust to your body. With its insightful and ergonomic design, the chair's top flexing edge lets you comfortably rest your arm on top of the chair—you know, like you've tried to do on every chair you've ever sat in. The flexing seat encourages you to move and shift, allowing you to sit centered or off to the sides. And the flexing back contours to support any posture your body needs at any given moment.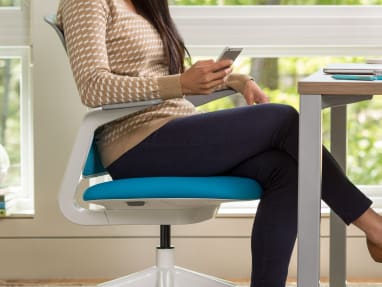 AUTOMATIC COMFORT
Research says you don't adjust chairs in conference rooms. Maybe up or down, but probably not much more than that.
The cobi chair offers one manual adjustment (seat height). The rest is taken care of for you by putting you in the best position of comfort. When you first sit in cobi, it senses your center of gravity and adjusts to the position that will put the least amount of stress on your body, while still keeping you properly oriented and supported. When you shift or move, cobi does the same.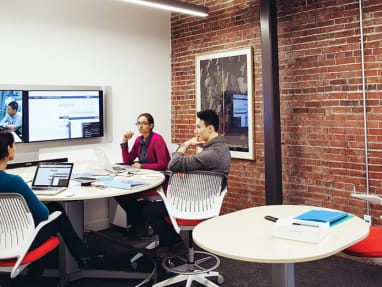 VARIOUS POSTURES
The cobi flexible office chair encourages movement and supports a variety of postures. With only one adjustment – seat height – , and a weight-activated mechanism that allows this office chair to move with with you it's easy for anyone to get comfortable.
The weight-activated mechanism senses your center of gravity and adjusts to the position that will put the least amount of stress on your body, while keeping you properly oriented and supported.
Seat height accommodates different heights and leg lengths.
The flexible top edge and flexible seat allow people to sit in a variety of postures.
The open frame also allows users to sit sideways in the chair.
Insights
The cobi chair was designed specifically to foster collaboration and was based on three observations that generated our key insights:
Observations
Collaboration takes time.
People don't adjust their chairs while collaborating.
People change postures when collaborating.
Insights
Chairs should promote movement and be comfortable for long periods of time.
Adjustments should be automatic and intuitive.
Chairs should support multiple postures.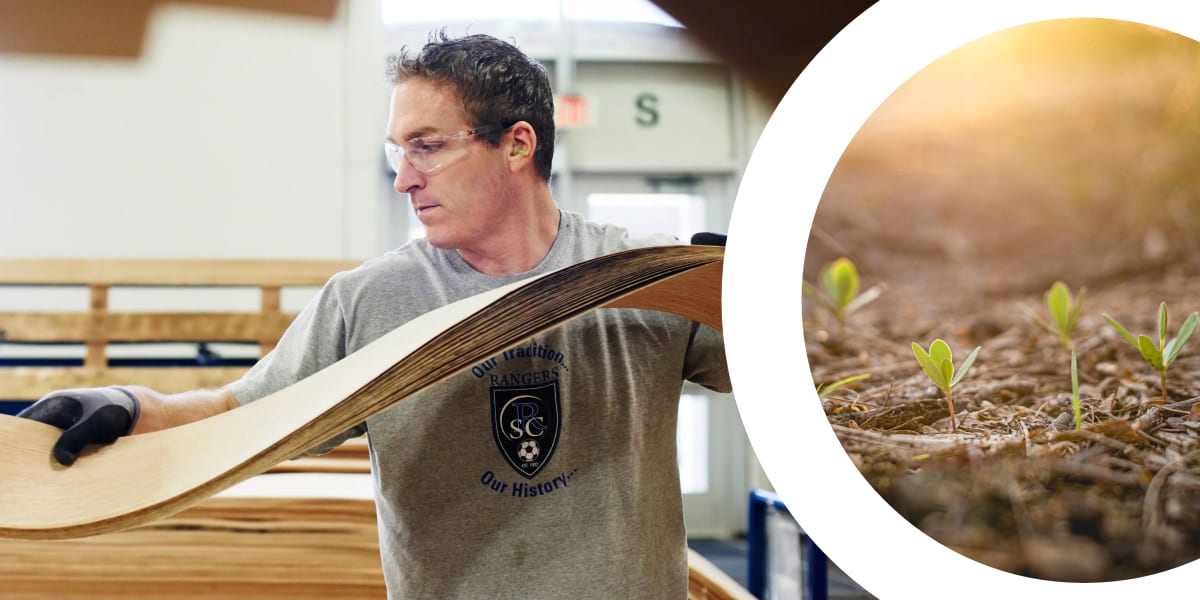 Sustainability
Designing for Sustainability
We create products that are good for people, and good for the world. Our products and operations are designed around a commitment to reduce climate change, reinforced by sustainable practices across our value chain.
Our Sustainable Design framework ensures our products are designed with consideration of life cycle thinking and cradle-to-cradle principles:
Source materials responsibly
Minimize global warming and other life cycle impacts
Ensure material health
Enable end-of-use strategies
Specifications
Standard + Optional Features
Standard + Optional Features
Cobi Options
Stool version available
Armless chair and stool available
Connect 3D material is standard on the chair back with matching Cogent
Connect seat, or with a seat upholstery of your choice
Optional sewn seat cushion to accommodate various fabric, leather & vinyl options
Surface Materials
Finish Options
Black 6205
Near Black 6295
Platinum 6249
Arctic White 6009
Upholstery Options
Standard

Back: Connect 3D Knit
Seat: Cogent™: Connect

Sewn Upholstery – Available on seat only
Cognet Connect Color Options
Coconut 5S15
Turmeric 5S16
Basil 5S22
Concord 5S19
Graphite 5S25
Root Beer 5S28
Tangerine 5S17
Wasabi 5S23
Maya Blue 5020
Scarlet 5S18
Blue Jay 5S21
Nickel 5S24
Licorice 5026
Malt 5S27
Root Beer 5S28
Connect 3D Knit Color Options
Color match available for all Cogent: Connect color options
Dimensions
Dimensions
| | |
| --- | --- |
| | Dimensions in inches |
| Seat Depth | 19″ |
| Seat Width | 18.75″ |
| Seat Height from Floor | 15.5″ to 20.5″ |
| Back Height from Seat | 19.5″ |
| Width between Arms | 19″ |
| Arm Height from Seat | 9″ |
| Stool Height | 40″ to 50″ |
| | |
Global Availability
Global Availability
This product is available in the following regions:
Asia Pacific
Central America
South America
North America
Europe
Middle East
Africa
Not available in your region?
If you're interested in purchasing a product that's not available in your region, please contact your local dealer for purchasing options.