Cachet adjusts to the way you sit. Its innovative "balanced action rocker" mechanism distributes your weight in response to your movements. The result is non-stop comfort.
Configure Now

Planning for the Workplace?
Uncover options to create an inspiring space.
Configure Now

Shopping for a Home Office?
See all the options for your work-from-home upgrade.
Buy Now
x
The Perfect Balancing Act
The Cachet chair provides the perfect blend of comfort, ergonomics, durability and versatility. Its unique balanced-action suspension system automatically adjusts to provide you with proper support. Its composite edges and flexible slotted surfaces absorb and evenly distribute your body weight, providing instant comfort every time you sit.
x
One Chair. Many Options
Pick a Chair, Any Chair
The Cachet chair is available in a work chair with casters, a stool with casters and a 4-leg multi-use stack chair available with or without arms. The work chair and stool are height adjustable and ideal for learning environments, laboratory environments, team spaces and short term work spaces. The multi-use chairs are a perfect fit for learning environments, cafes and multi-purpose areas. Lightweight and easy to move, the multi-purpose chairs can be stacked five high on the floor or 20 high on a dolly.
x
Environmentally Responsible
The Cachet chair is exceptionally durable and easy to clean, for a longer life. The glass-filled nylon frame and polypropylene construction allow for easy disassembly and the chair is up to 98% recyclable by weight. The chair also has Indoor Advantage certification for indoor air quality.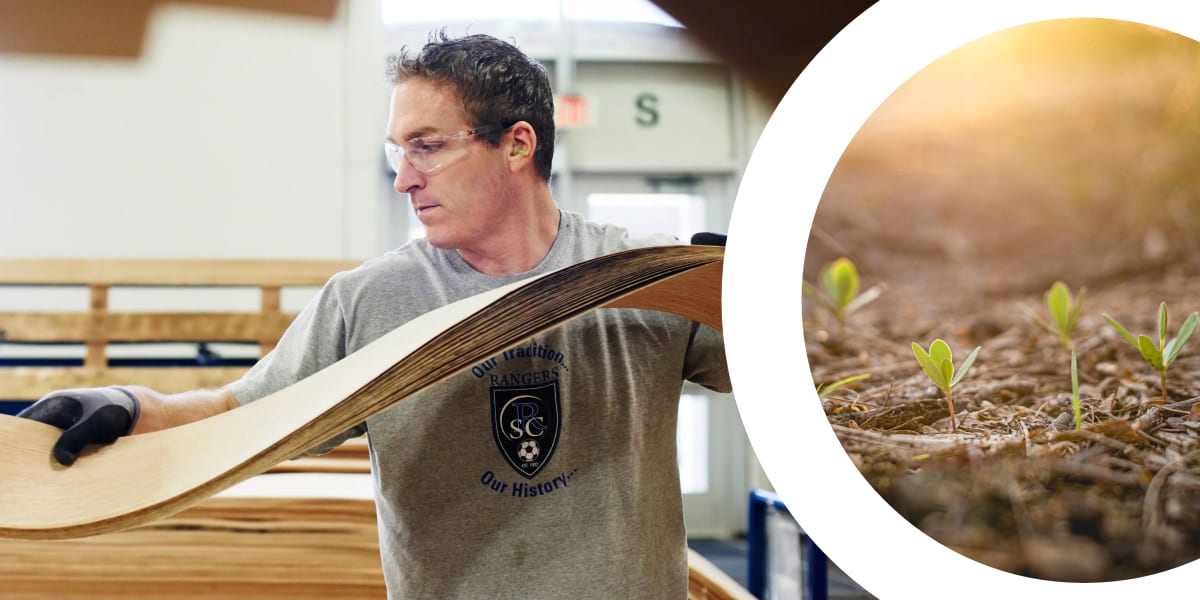 Sustainability
Designing for Sustainability
We create products that are good for people, and good for the world. Our products and operations are designed around a commitment to reduce climate change, reinforced by sustainable practices across our value chain.
Our Sustainable Design framework ensures our products are designed with consideration of life cycle thinking and cradle-to-cradle principles:
Source materials responsibly
Minimize global warming and other life cycle impacts
Ensure material health
Enable end-of-use strategies
Specifications
Standard + Optional Features
Standard + Optional Features
Standard + Optional Features
Stackable 4-leg Cachet
The lightweight 4-leg version (weighing only 11 pounds) stacks five high on the floor or 20 high on a dolly.
Cachet Stool
Perfect for healthcare and research applications where comfort and cleanability are key.
Adjusts pneumatically to a comfortable height for each user.
Optional Removable Cushions
Change the look of your Cachet chair with snap-on seat and back cushions.
Available in a wide choice of Steelcase and Designtex fabrics or your own materials.
Change snap-on cushions easily, there's no need for tools.
Surface Materials
Frame finishes
Dimensions
Dimensions
Cachet
Dimensions in inches
Seat Height Work
Chair
Stool
Multi-Use Chair
15.5" to 20.5"
23" to 30"
17.6"
Seat Depth
19.4"
Seat Width
16.4"
Back Height from Seat
18.75"
Distance between Arms
18.5"
Arm Height from Seat
10.75"
Global Availability
Global Availability
This product is available in the following regions:
Central America
South America
North America
Middle East
Not available in your region?
If you're interested in purchasing a product that's not available in your region, please contact your local dealer for purchasing options.