Steelcase® Roam™ is a system of mobile stands and easy-to-install wall mounts co-developed with Microsoft for the Surface Hub 2, turning any place into teamwork space.
Steelcase Roam's sleek, approachable design and total flexibility empower teamwork to happen wherever ideas strike: anytime, anywhere, any way.
Roam Where You Want To
Roam Mobile Stand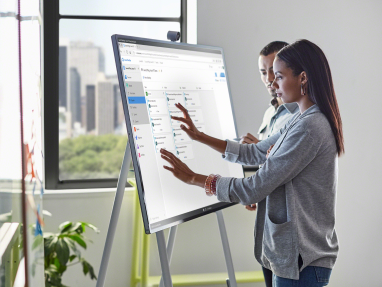 Innovative Mobility
Roam moves easily on smooth rolling casters for easy on-the-go transitions throughout a workspace, from a conference room to private office to casual spaces and beyond.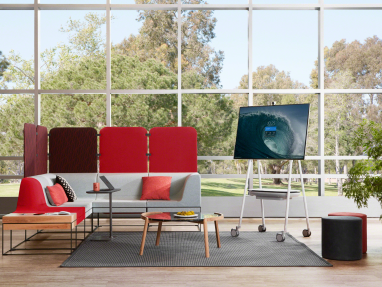 Approachable Design
With a minimal design, Roam integrates seamlessly into any workspace. The stand is a familiar easel-style design, making it stylish and approachable for collaboration anywhere.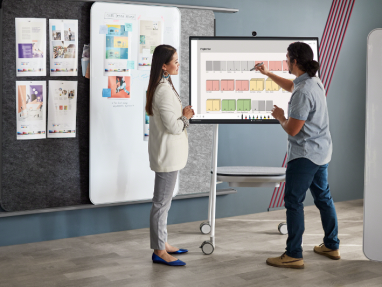 Thoughtful Integration
Roam was created to perfectly complement Surface Hub 2 for collaboration anywhere. With a storage tray and cord management designed to hold an optional APC™ Charge battery for untethered use.
Roam Wall Mount
Roam in smaller spaces.
Steelcase Roam™ is an easy-to-install wall mount created for the Surface Hub 2, giving teams the freedom to collaborate any way. The wall mount makes any space more flexible, from smaller huddle spaces and conference rooms to private offices. Roam's approachable design and total flexibility empower teamwork to happen wherever ideas do: anytime, anywhere, any way.
Contact Us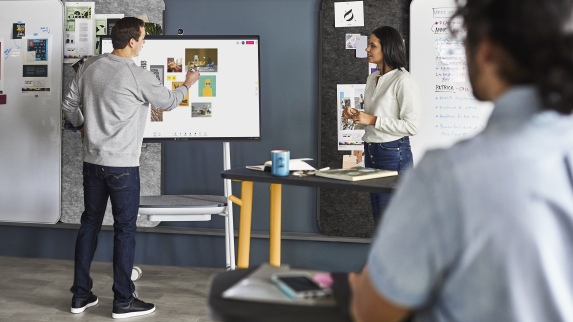 Contact us to learn more about how Steelcase Roam enables teamwork.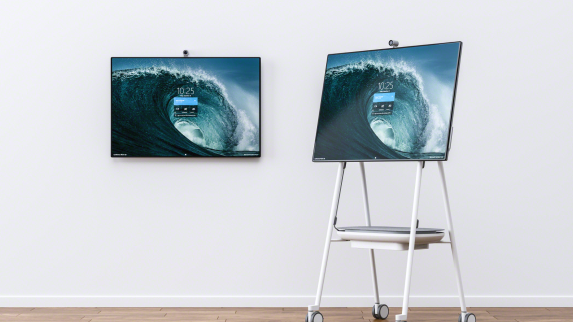 Roam and Surface Hub 2S are sold through Microsoft Authorized Device Resellers.
Related Products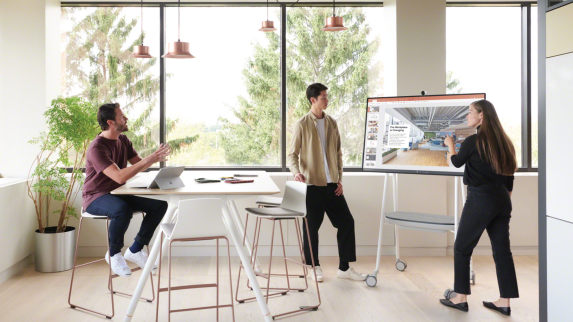 Enable teamwork anywhere with a modern, all-in-one collaborative canvas and meetings platform that brings the power of Windows 10 to teams. Wherever your teams go, Surface Hub 2S can go too.
Microsoft Surface Hub 2S
APC™ Charge Mobile Battery powers Microsoft Surface Hub 2 on-the-go and seamlessly integrates with Steelcase Roam for a truly mobile experience.
APC Charge Mobile Battery
Learn More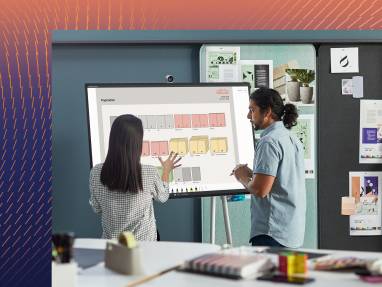 Learn more about the science behind collaboration.
Learn more about Steelcase and Microsoft's partnership working to help people at work.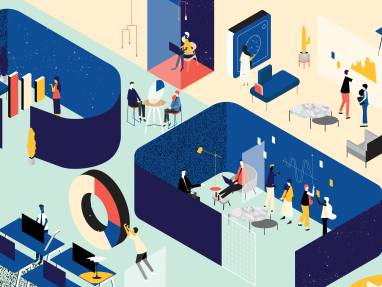 Learn how hyper-collaboration is redefining teamwork and me work.