Screens
Divisio Lateral Screen
by Steelcase
Divisio Lateral Screen delivers territorial privacy, gives workers a sense of personal space in shared areas so they can concentrate with ease.
Focus in the Open
Today, it can be difficult to seek out a moment of privacy at work. Open plan offices create an innovative atmosphere, but without boundaries the constant interaction with and distraction of co-workers can be draining.
Available in both frameless and acoustic options, the Divisio Lateral Screen matches the style of all Divisio screens to create a consistent aesthetic throughout the office.
Features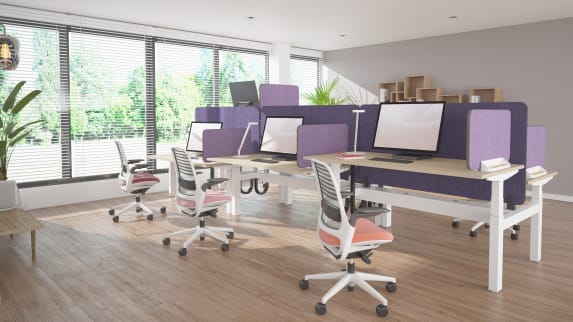 Move it - anytime, anywhere
With a maximum weight of 4 kg, this freestanding screen with a stable metal base can be easily moved anytime, anywhere.
Workers can instantly amp up the privacy of their space, placing the screen on the side of the workstation, or behind their device on an open bench.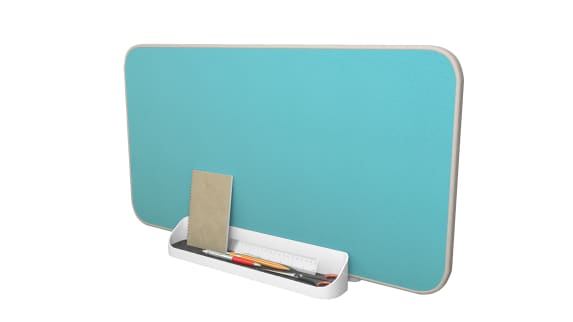 Personal Storage
Trays offer storage on both sides of the screen for personal items. The cork infills of the trays add a biophilic element of design, giving the screen a natural touch in either a light or dark color.
The acoustic version of the screen is pinnable, adding an additional storage element. Workers can pin up and organize notes or personal artifacts so the worksurface stays clean and clear.
Global Availability
This product is available in the following regions:
Africa
Europe
Middle East
Not available in your region?
If you're interested in purchasing a product that's not available in your region, please contact your local dealer for purchasing options.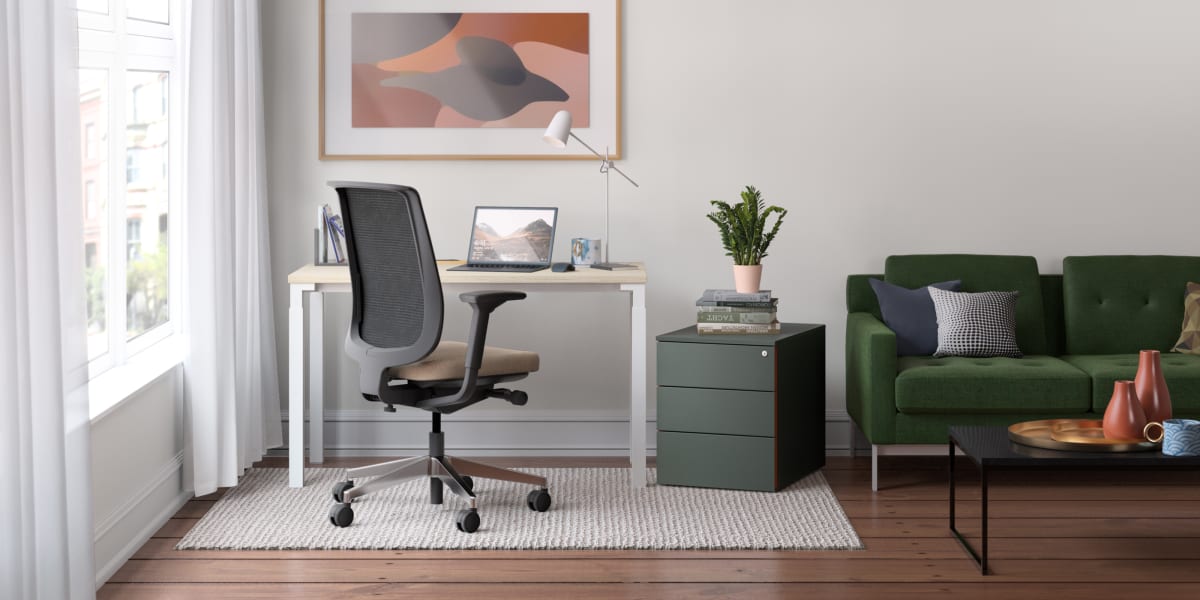 Work from Home
While teams are working from home, we're working to keep them comfortable. You can lean on Steelcase as your one trusted point of contact for products that blend performance with design.
Due to local regulations, select products are available in the UK.