Features
overview
Flo…is designed for maximum fit with minimum fuss.
Three years of research and development have resulted in a simple set-up chair offering a greater range of adjustment than any other, making it a game changer in specialist ergonomic seating.
The combination of an accessible training guide, online support and an inbuilt indexing system for recording individual settings means there's no need to stress if someone else uses Flo. Easy-to-reach controls and a purpose-designed compartment for the back air pumps allow you to reset it to meet your specific requirements quickly, easily and without hassle.
As a result, Flo can be shared and used by a number of people, and in cases where the original user's needs change or if they leave can easily be set up to meet different occupational health requirements.
surface materials
This product is available in the following surface materials:
Castors: Black
Base: Black
Seat: Black
Arms: Black
Global Availability
The product is available in the following regions:
Europe
Middle East
Africa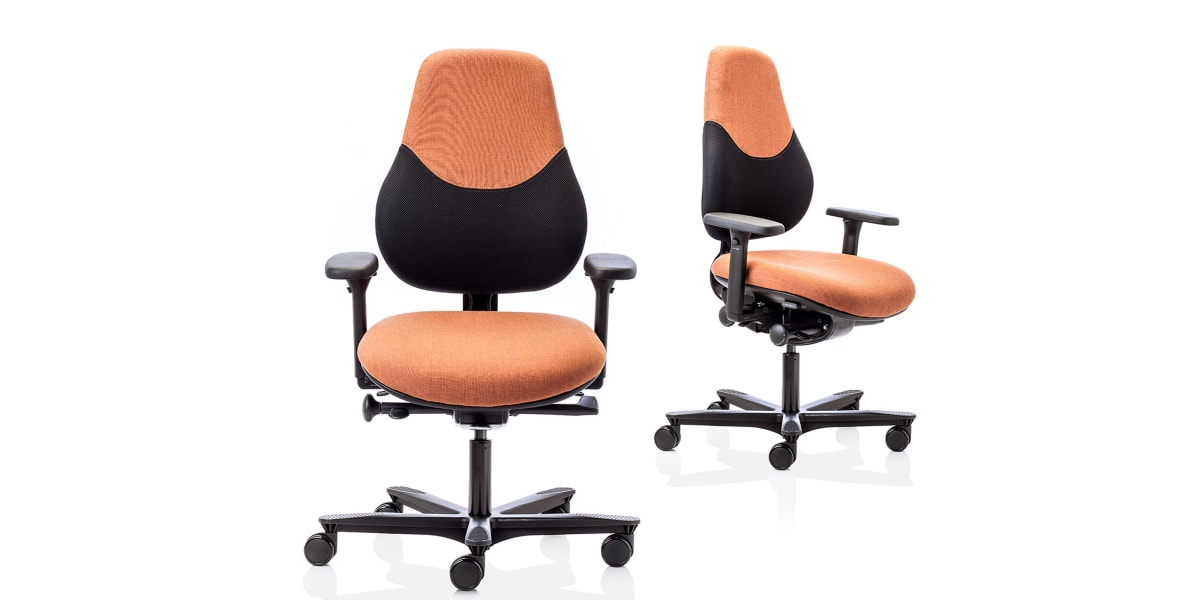 Highback Swivel Ergonomic Task Chair
Height: 1120 mm
Width: 660 mm
Depth: 620 mm
Seat Height: 485-656 mm
Seat Depth: 500 mm
Highback Swivel Ergonomic Task Chair with Headrest
Height: 1180 mm
Width: 660 mm
Depth: 620 mm
Seat Height: 485-656 mm
Seat Depth: 500 mm