A better way to work together. Potrero415 by Coalesse is a refreshing antidote to the conventional conference-room.
Features
Create inspiring settings — from open-plan casual to conference-room formal — with a wide variety of materials, shapes, and sizes. Potrero415 supports all the ways your people work: inside or outside a meeting room, sitting or standing, for long sessions or short bursts of creative energy. Designed for creative collaborators, Potrero415 is at the vanguard of a new standard of craft that looks better, feels better, and performs better.
Supports a range of applications and postures with seated and standing height tables
Rectangular, boat, round and square shapes available
The patent frame supports melamine or wood veneer tops up to 4800 mm for standing height tables
Optional leg ring finishes in Chrome, Black Chrome or Copper
Seamless technology integration with hallow legs that make cables disappear
Customizable details allow each setting to be personalized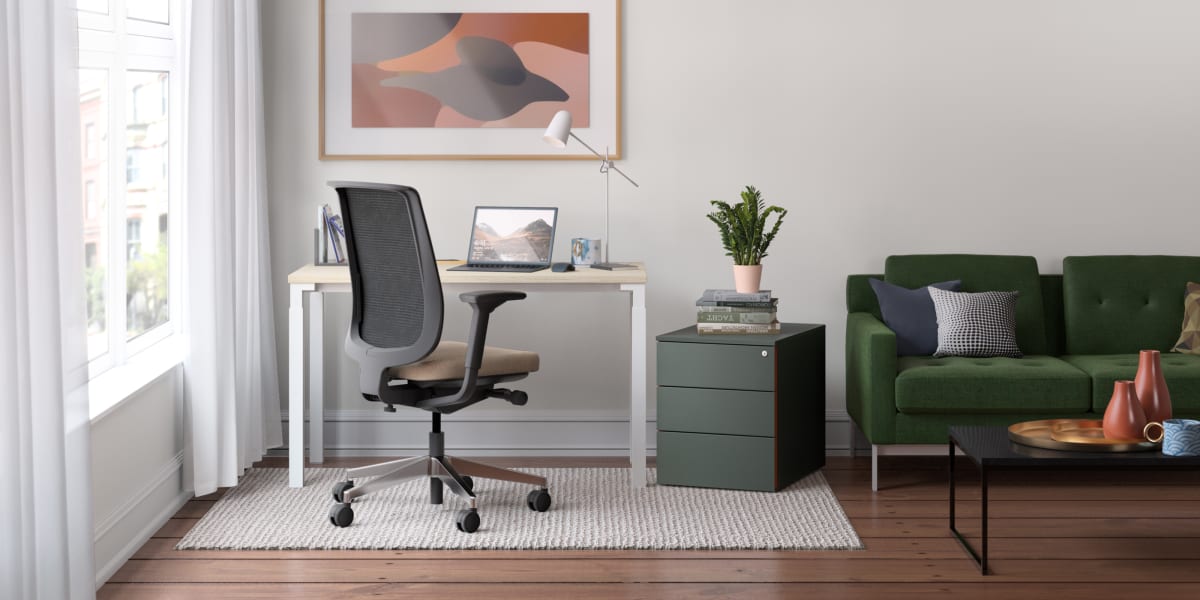 Work from Home
While teams are working from home, we're working to keep them comfortable. You can lean on Steelcase as your one trusted point of contact for products that blend performance with design.
Due to local regulations, select products are available in the UK.