Have a Seat
This cozy space is ideal for focus work when people want a change of pace in their day without losing productivity.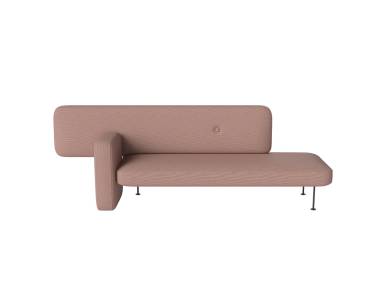 Bolia
A special sofa should attract admiration, attention and wonder. With its unique design and shape, Pebble does just this and more. The asymmetric outer appearance might be a talking point, but one thing not up for discussion is its quality.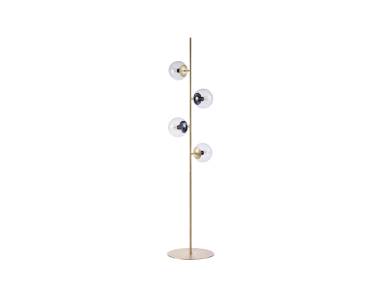 Bolia
A visual treat. The Orb floor lamp is the ultimate in industrial design in brass and glass, beautifully balancing the raw outside with an ultra-elegant expression.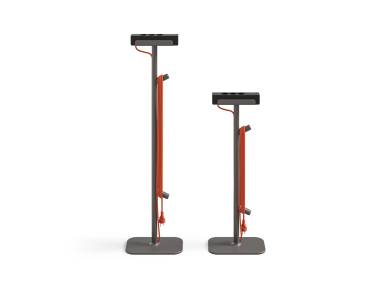 Steelcase
Light weight and easy to move around to home bases and to communal spaces, the power stand has a sleek design to fit any space and an attractive color selection to match the orange cable.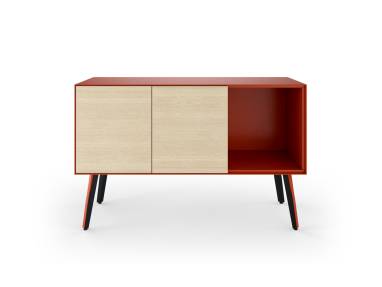 Steelcase
Volum Art isn't your typical storage. The credenza offers a residential feel, fitting well in social and rejuvenation spaces.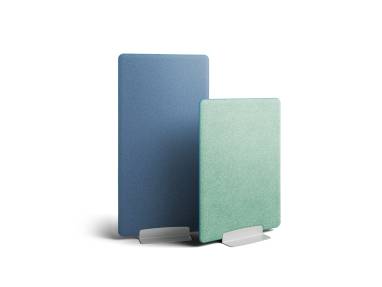 Steelcase
Acoustic comfort is crucial in the office. The Divisio Acoustic Screen offers a great sound absorption coefficient of 0.7 while providing privacy, ensuring wellbeing for workers in the open plan.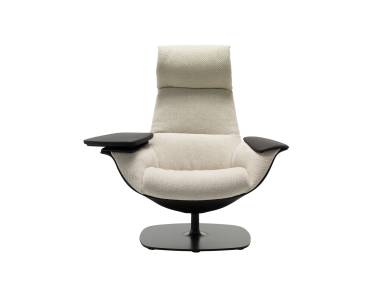 Coalesse
Equal parts refuge and workspace, the Massaud Collection by Coalesse is more than finely crafted designer seating. It's a destination.
Bolia
This suave little piece leaves little to the imagination. Luxury and minimalism shine bright, showing off its slender frame and seductive marble top. And if one amazing table isn't enough, different heights will nestle together in a striking
ensemble.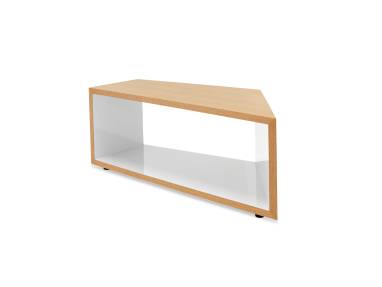 Coalesse
The collaboration opportunities are endless with the interactive, sculptural designs of Sebastopol Tables by Coalesse.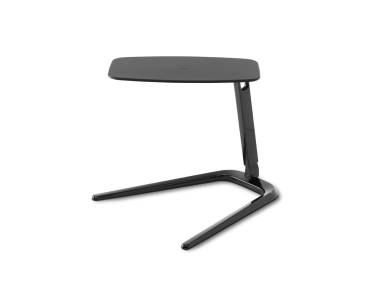 Coalesse
Providing a stylish and durable surface wherever work takes you, the contemporary Free Stand by Coalesse is a mobile worksurface for laptops and tablets.