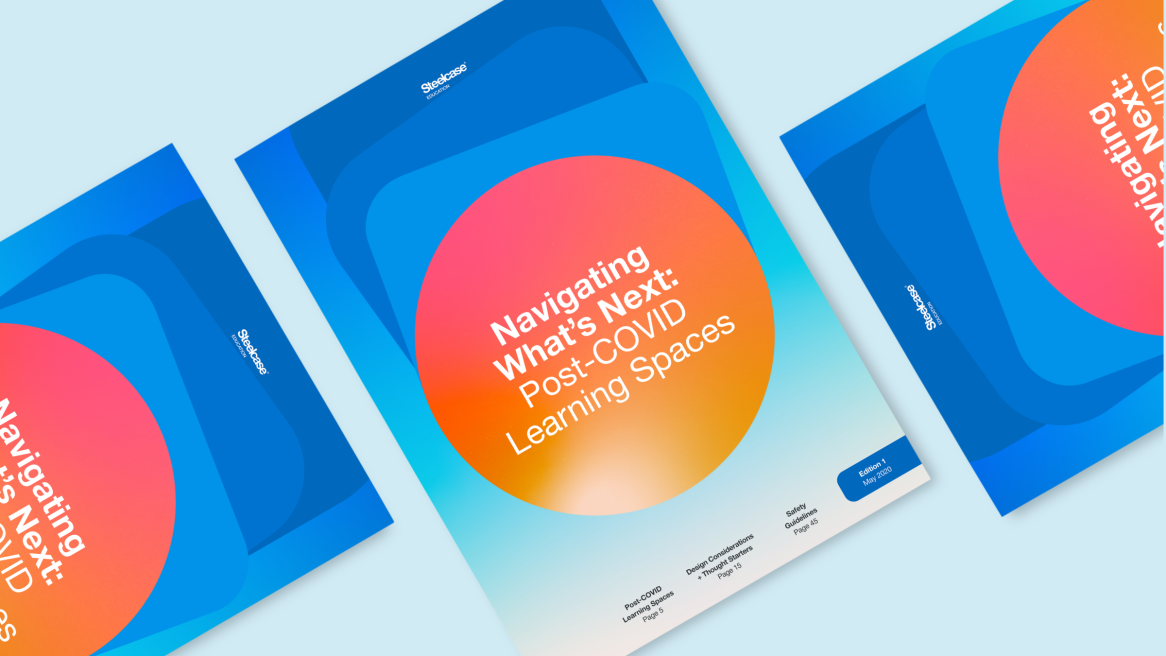 Open image tooltip
Download Now
Navigating What's Next: Learning Spaces
Our new guide offers strategies to create learning environments that are as safe as possible. We share design guidelines and thought starters as well as safety guidelines.
Download Now
Steelcase Education works with educational institutions to create the most effective, rewarding and inspiring learning environments.
Education Products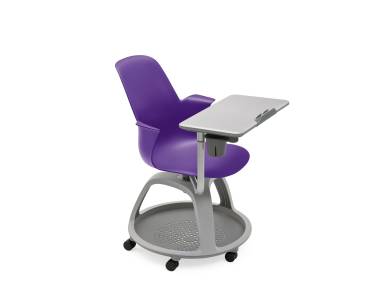 NODE
The Node chair is mobile and supports all the ways students learn. It's designed for quick, easy transitions in the classroom, and to support learning modes across the campus.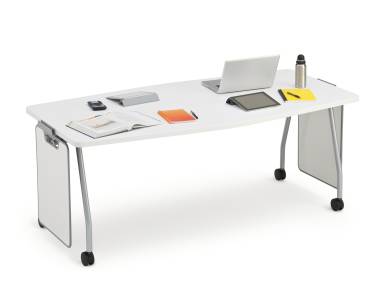 VERB
Verb is an integrated collection of classroom furniture including tables, whiteboards, and instructor stations designed to support a full range of teaching and learning styles.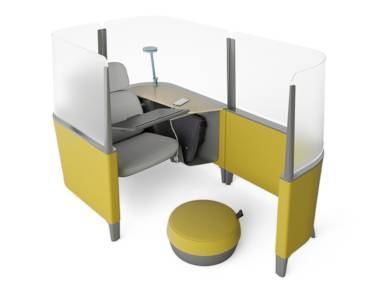 BRODY
The Brody WorkLounge is designed to be good for your body and good for your brain – providing places to get away without going away.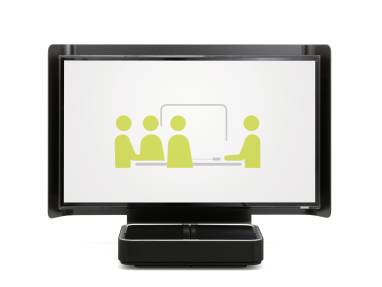 MEDIA:SCAPE
media:scape integrates technology and furniture to bring people, space and information together for greater collaboration and productivity than ever before.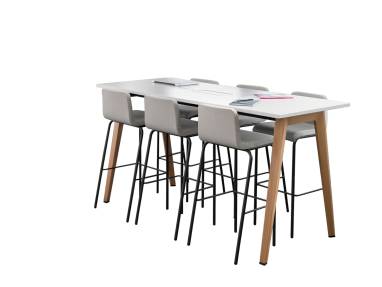 B-FREE
B-Free furniture forms neighbourhoods within the workplace. Seating, desk, tables and screens create spaces where people easily connect and collaborate.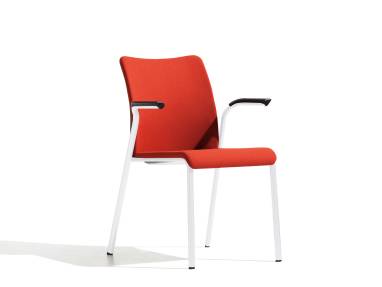 EASTSIDE
The Eastside visitor chair is a comfortable, versatile, good-looking chair that's ideal for conferences and impromptu meetings. Stackable and on castors, Eastside is easy to reconfigure.
Spaces + Inspiration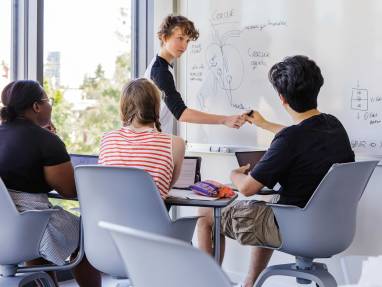 Classrooms
We rethink "the box" and move away from the traditional setting of rows of fixed tablet chairs and a lectern.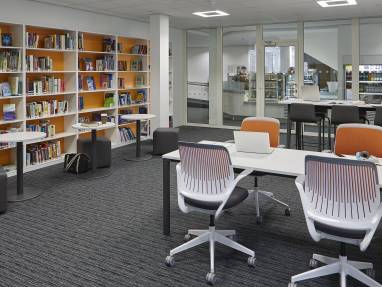 Libraries
Today's students demand choices, requiring libraries to offer a range of spaces to support the many ways they learn.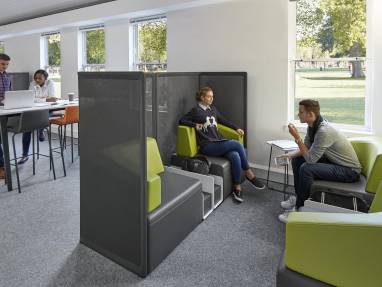 In-between spaces
Every space is a learning space. We reimagine how lounges, hallways and other informal areas can be flexible, friendly learning spaces for individuals and groups.
Education Solutions
Verb classroom tables and whiteboards are specifically designed to support different learning modes in a variety of learning environments.