We envision a world where thriving communities have equitable access to opportunities through quality education and healthy environments. We believe that we can use our business as a force for good to make a lasting difference and shape a shared future for all.​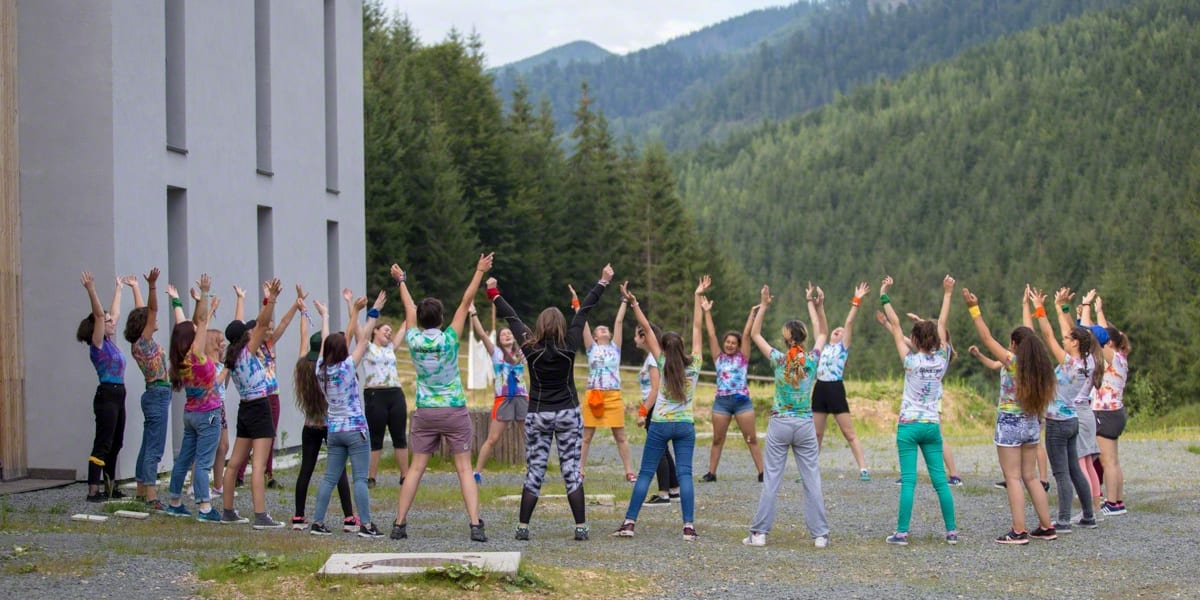 Creating a Future for All
Steelcase aims to unlock human promise in all that we do. Our vision for the future is one where communities are more equitable, quality education is more accessible and the environment is healthier.
​This vision requires the creativity to imagine bold ideas, a willingness to learn alongside partners, and a focus on positive, sustainable impact. ​
We are pushing for global, systemic change. That's why we've aligned our social impact strategy and target impact areas with the following United Nations Sustainable Development Goals, which are designed to be a "blueprint to achieve a better and more sustainable future for all."
Equity​
Reduce inequality within and among countries.​
Empower and promote the social, economic and political inclusion of all, irrespective of age, sex, disability, race, ethnicity, origin, religion or economic or other status.​
​
Education​
Ensure inclusive and equitable quality education and promote lifelong learning opportunities for all.​
Substantially increase the number of youth and adults who have relevant skills, including technical and vocational skills, for employment, decent jobs and entrepreneurship.​
​
Environment​
Take urgent action to combat climate change and its impacts.​
Improve education, awareness-raising and human and institutional capacity on climate change mitigation, adaptation, impact reduction and early warning.​
Actions
Think Together to Explore Possibilities​
A Global Learning Community​
We work with our community organizations to create the conditions for shared learning and impact. By designing our partnerships to include participation in a Steelcase Global Learning Community, we help uncover hidden opportunities and facilitate connections for new ideas to develop. When we provide learning opportunities around strategy, innovation tools and inclusive design support, we can truly make a difference in the capacity of the community organizations we support.​
​
Change Corp​
We encourage our employees to make an impact in the community by providing them with the tools to identify and engage with prospective partner organizations locally. We create meaningful connections among these teams by looping them into our internal Change Corp network, which consists of our employee-led social impact groups around the globe.​
Make Together to Co-Create Solutions​
Social Innovation Lab​
We scale social impact by engaging our community partners to ramp​ up their innovation capacity and launch new ideas. We are an accelerator for positive, collective change and support new prototypes that are discovered in our open innovation challenges, based on our three areas of focus.​
​By partnering with social innovators in the community, we amplify the innovation capacity of other organizations where new ideas can grow and thrive. We also leverage our global scale and our network of experts to mentor, share and grow the new ideas that emerge from the Social Innovation Lab. This new way of engaging and measuring social impact is our way of addressing issues systemically.​
Share Together to Connect Insights to Opportunity​
Springboard
We know that matching the right ideas with the right people and organizations is the key to amplifying the potential of those closest to the issues, and those best positioned to the move the needle on local impact.​
We leverage our global scale, a multi-sector network, and our learning expertise to guide our community partners on institutionalizing the concepts and insights we've designed together to drive lasting, systemic change.​
​We design immersive experiences to translate global insights into actionable ideas, helping guide our partners on how to implement these into their own organizational practices.​
Social Innovation Goals
Create Systemic Change
Align Steelcase Social Innovation investments with UN Sustainable Development Goals.
Invest in community partners to provide quality education to those who otherwise wouldn't have access — building the skills needed to thrive and potentially work at Steelcase in the future.
Connect People to Purpose
Scale our Change Corp model.
Provide platforms for employees to volunteer.​
Launch an employee grants program for causes in which our employees engage.
Build Cultures of Innovation
Design learning opportunities into our community partnerships.​
Launch Equity in Education Open Innovation Challenge.
​
Moving the Needle on Impact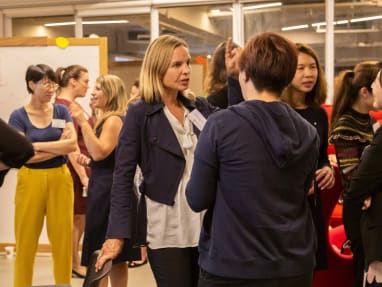 March 8, 2021
Three recent stories celebrate the kind of progress possible from Steelcase involvement in the communities where we live and work.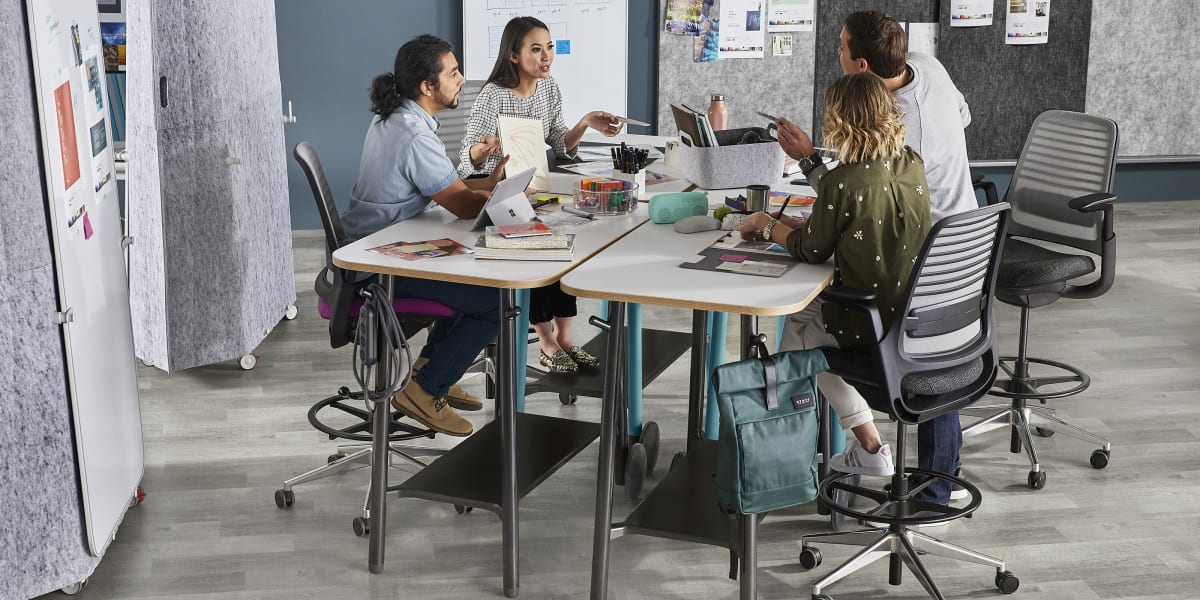 Giving Guidelines
Our goal is for community partnerships to focus on impact in areas that unlock human promise and transform work, workers and workplaces. Specifically, we're supporting the following United Nations Sustainable Development Goals in the communities where we live and work: Reduced Inequalities, Quality Education and Climate Action.