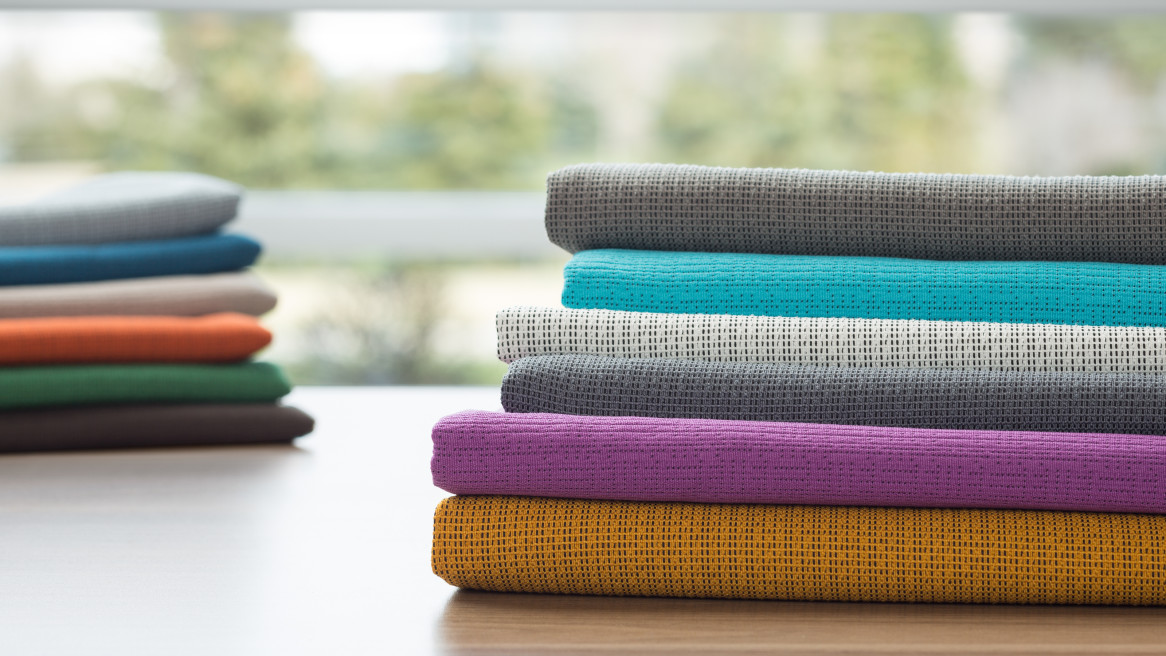 Multiple Combinations. Simple to Use.
Steelcase Surface Materials are designed for ease of coordination and use, abundance of choice and thoughtfulness to the environment. The offering consists of a wide selection of textiles, paints, laminates, veneer, glass, and more.
Three simple ideas help to create a materials palette that works.
First, our textiles are designed to work with our hard surfaces. Secondly, you can choose any architectural elements for a space, and our surfaces will coordinate with them. And, finally, our offering allows for you to create the environment you want, using the finishes you want.
At the end of the day, it's all about you.
Featured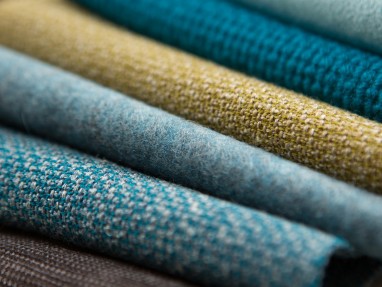 Gabriel
Gabriel textiles allow designers to employ beautifully crafted, high-end materials while considering human and environmental health.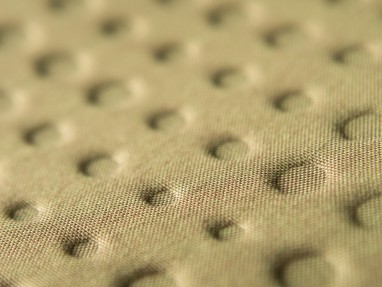 Kvadrat
The colorful yet simplistic designs of Kvadrat push the aesthetic, technological and artistic boundaries of the growing textile industry.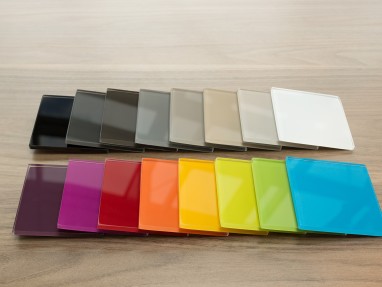 Back Painted Glass
Enhanced and unique, this variety of color options allows you to create a beautiful, seamless aesthetic for V.I.A. and Elective Elements.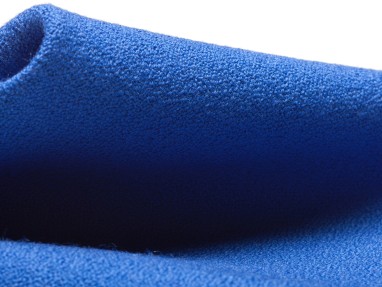 Gaja-Cradle to CradleCM
This solid, sustainable, woolen fabric is available in 23 color options as a seating upholstery fabric. It is the first European pure-wool upholstery to be certified under the Cradle to Cradle Certified™ Products Standard.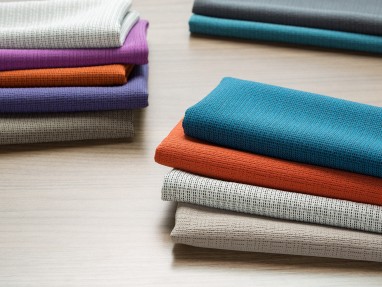 Redeem + Retrieve
We've taken the process of recycling textiles even farther with Redeem and Retrieve. The fabric is recycled into yarn that is then woven into our new textiles for a total of 32 color choices.
Steelcase Surfaces
Surfaces Made Simple.
Innovative, sustainable materials designed by Steelcase.
Textiles
Our textile selections are timeless, yet relevant and chosen according to specific aesthetic, technical and environmental criteria. All while coordinating effortlessly with the hard surfaces offering.
Hard Surfaces
By looking at color or hue, value from light to dark and range that a finish has to cross-over color families, our hard surfaces collection creates a common color sense that is shared across material types.
Select Surfaces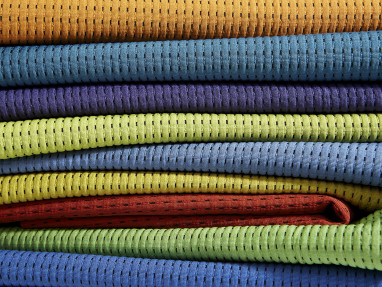 Designtex
Designtex is a celebration of imaginative minds and fact-based knowledge coming together to offer performance-based, environmental solutions. As part of Steelcase Select Surfaces, the Designtex collection includes an extensive range of choice through new product introductions, as well as fabrics previously recognized through the Designtex Graded-In program. This vast selection of upholstery and vertical surface fabrics provides a unique opportunity to achieve the highest level of design, sustainability and performance.
Request Samples: Contact Designtex Customer Service at 800.221.1540 or visit designtex.com.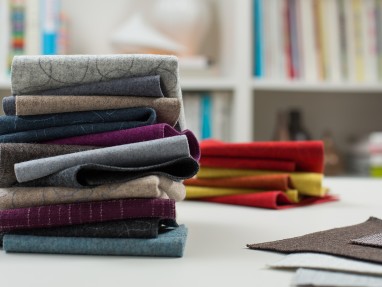 Gabriel
A perfect pairing with Steelcase, Gabriel's commitment to quality, social responsibility, and global design allows us to extend our design choice to customers around the world. Available throughout many different international markets, Gabriel textiles have a unique sense of style and beauty with a global presence. These textiles seamlessly merge environmental consciousness and elegance to become an expressive addition to any product.
Samples: Contact Gabriel by calling +45 9630 3100 or visit www.gabriel.dk/textiles/steelcase_select.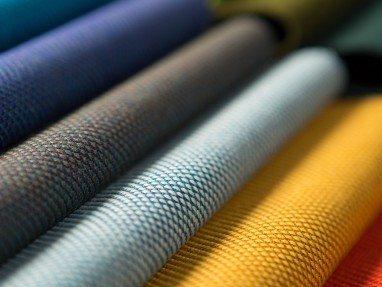 Kvadrat
The colorful yet simplistic designs of Kvadrat push the aesthetic, technological and artistic boundaries of textile design. Kvadrat's colorful world of premium textiles are available from Steelcase globally. The company's distinguished design heritage allows customers to choose from a wide selection of skillfully made finishes that appeal to an international audience.
Request Samples: Contact Kvadrat by calling +45 8953 1831, emailing us@kvadrat.org, or visiting www.kvadrat.dk/steelcase.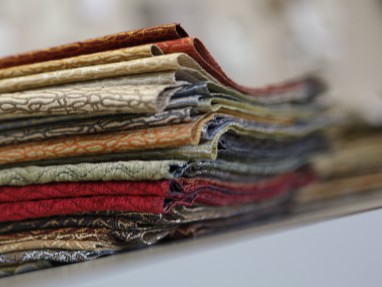 Pollack
The Pollack studio has extensive experience with weaving and fabric construction, developing textiles from the ground up. As a result, Pollack textiles are recognized for their versatile design, beauty and performance. The innovative materials and techniques used are sourced from specialized mills around the world to bring a signature look that naturally plays in both contemporary and traditional styles. The color sense is refined and nuanced, with depth and complexity.
Request Samples: Contact Pollack at 212.627.7766 or visit pollackassociates.com.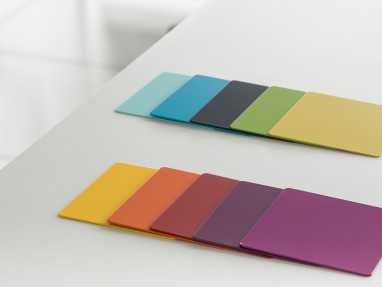 Accent Paint
Accent Paints allow customers to add trend-driven color to painted surfaces. These Price Group 3 pre-matched selections are available without the PerfectMatch registration fee. If one of the colors phases out of the program, customers can continue to specify these finishes without being charged a registration fee. It's our intent to evolve this collection to ensure that fresh, new colors are always available.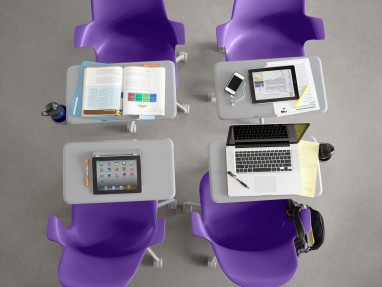 Signature Plastics
Signature Plastics allow customers to create space solutions that are consistent with their own brand. The plastic color choices are available for use on Node and Move for an additional upcharge. The 9 finish options were developed to match some of the most commonly used colors in university and corporate logos. Signature Plastics are pre-tested colors and can be ordered using standard finish codes.
Custom Surfaces
About Custom Surfaces
Custom Programs
Custom Programs
Customer's Own Material (COM)
The COM program allows you to tailor Steelcase products to help achieve a customized look. Steelcase seating and furniture products accommodate thousands of fabric, leather and vinyl from many leading suppliers. Use the Customer's Own Material web tool to find approved materials available on Steelcase product or to calculate exact yardage required for an order.
Open Line Laminate (OLL)
Open Line Laminate (OLL) program offers the opportunity to specify laminates that are not available through Steelcase Surfaces. Select Steelcase furniture products accommodate hundreds of laminates. With the open line laminate web tool, you can find a laminate that is already approved on your product, or you can submit a request to have a new one tested. Once an approved laminate is selected, use the calculator to find the exact quantity required.
Perfect Match Paint
Our PerfectMatch program allows you to get Steelcase painted products in virtually any color chosen. With the PerfectMatch web tool, customers can submit a request to have a unique paint color created to match any sample.
Customiz Stain
The Customiz Stain program offers the opportunity to specify a custom-matched stain in a Steelcase wood environment. With the Customiz Stain web tool, customers can find a stain that is already approved on a specific Steelcase product, or they can submit a request to have a unique stain color tested and approved.
Resources + Support
Surface Materials Spec Guide
View the Surface Materials spec guide for additional details including what works on what, the global palette conversion chart, and more. In the spec guide, you will find:
Global Color Conversion Chart
Global Paint Availablility Matrix
Global Laminate/Melamine Availability Matrix
Global Plastic Availability
Global Textile Availability Matrix
What Works on What for both seating and systems + casegoods
View Surface Materials Spec Guide
Finish Library
Supporting Documents
Steelcase Surfaces
Select Surfaces
Sustainability
Global Palette