Insights + Applications Guide
The Steelcase Global Report is the first to explore the relationship between employee engagement and the work environment. This guide offers specific actions and solutions to create a workplace that helps boost employee engagement.
A welcoming destination for mobile workers to connect with others or find an appropriate space for focus. The Nomadic Zone fosters a range of interactions from short-term to long term with quick and easy access to data and power.
Nomadic Zone Planning Ideas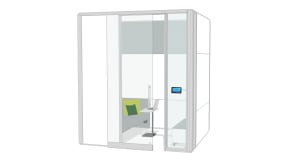 A warm and receptive destination that offers workers permission to be alone and be themselves. A space free from the