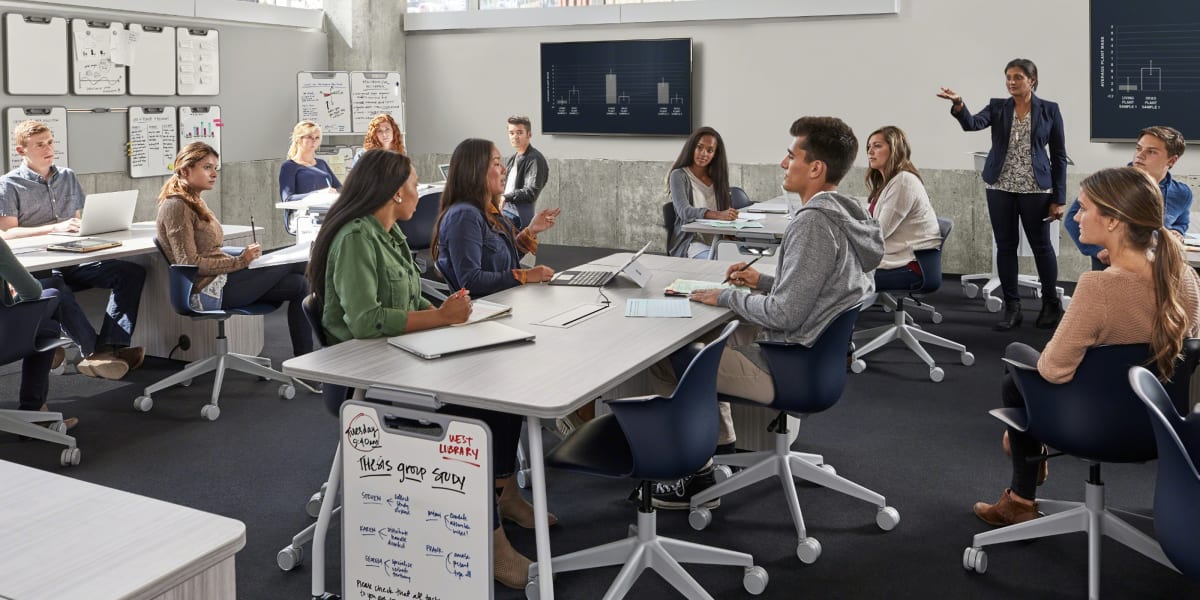 Research + Insights
Flexibility and variety work with pedagogy, technology and space to support how learning happens in active learning classrooms. Our Insights and Applications Guide provides the latest thinking on classroom design and learning spaces.
Related Products
Thread
Thread provides power to the devices we use and the places where we learn.
---
Verb Active Media Table
Supports monitors being raised and lowered to meet the changing needs of learning spaces.
Agree Table
Agree is a curated collection of classroom tables designed for active learning environments where flexibility and student engagement are essential.
---
Tenor Chair
Flow. Stow. Stack. The Tenor chair lets students easily adapt to any learning mode.
Stories + Research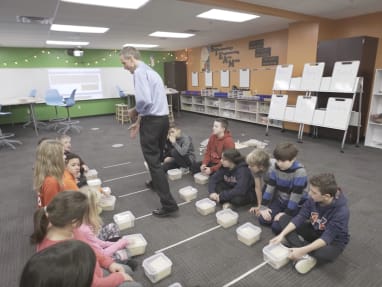 TEACHER MOTIVATES WITH ACTIVE LEARNING
"The Steelcase Active Learning Classroom is going to start an entire movement of new makers and creators in our community."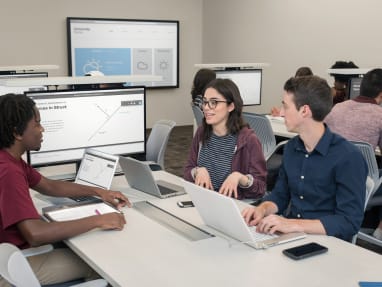 ACTIVE LEARNING AT SCALE
Texas A&M University partnered with Steelcase to create a solution to solve for a flexible, dynamic space.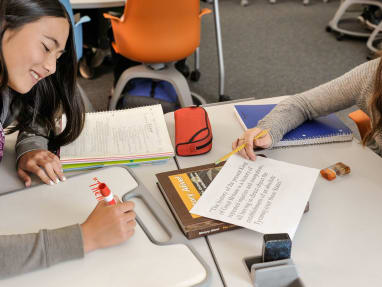 EMBRACING ACTIVE LEARNING
A renovation at Hall Middle School helped propel the administration and faculty to embrace active learning.