The Collaborative ToolBar is a sleek dry-erase board accessory kit that enhances writing surfaces by storing markers or chalk and a magnetic eraser close-at-hand so users can spend less time searching for tools and more time expressing ideas.
Configure Now

Planning for the Workplace?
Uncover options to create an inspiring space.
Configure Now
Buy Now

Shopping for a Home Office?
See all the options for your work-from-home upgrade.
Buy Now
Utility
Collaboration. Enhanced.
The right tools are essential to collaboration. Without them, meetings and lessons are often stalled or disrupted. Now, users can spend less time searching for tools and more time collaborating and expressing ideas with PolyVision's Collaborative ToolBar — a sophisticated, all-in-one storage system that keeps erasers and markers or chalk always at hand. It's collaboration, enhanced.
Design
Intentional Design for Intuitive Use
The Collaborative ToolBar is an elegant design element that enhances the functionality of any markerboard. With a unique docking station, it offers a thoughtful home for a magnetic eraser and markers or chalk, ensuring tools stay organized and secure. The ToolBar is intuitive to use, easy to clean and provides users with the freedom to orient the kit anywhere on the board. With a design that feels good to the touch, it blends functionality and a premium aesthetic.
High-Performance Tools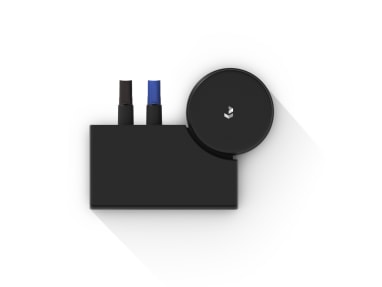 ToolBar Mini
Sold as a standalone kit and included in purchases of select CeramicSteel Worktools, the Collaborative ToolBar gives teams the tools they need to create and innovate. Gone are the days of scattered markers and lost erasers — each tool has its place.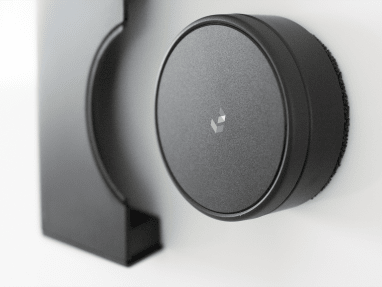 Eraser
Functional Aesthetics
The magnetic eraser's round design fits nicely in any hand and encourages a circular motion when in use. It glides smoothly into a nook on the ToolBar, making it easy to grab at a moment's notice and return back to the docking station for safekeeping. The base features a microfiber cloth, which studies show erase three times better than felt erasers. The cloth can be washed or replaced to extend the life of each eraser without losing its function.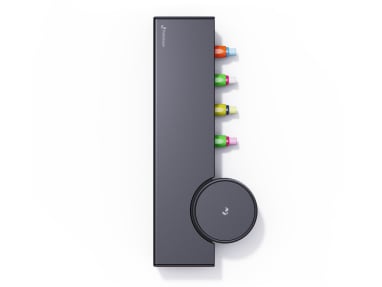 Writing Tools
Multi-Purpose Use
Standard colored or neon markers and chalk sticks fit snugly in the ToolBar's patented design which prevents markers from rolling together so individual colors are easy to identify, select and put back. Together, the ToolBar, writing tools and magnetic eraser create one integrated system that boosts collaboration and creativity in any space.
Specifications
Dimensions
Dimensions
Dimensions ToolBar
Width: 3.3"
Length: 13.6"
Depth: 1.6"
Dimensions ToolBar Mini
Width: 5.5"
Length: 6.7"
Depth: 1.65"
Dimensions Magnetic Eraser
Diameter: 3.5″
Global Availability
Global Availability
This product is available in the following regions:
Asia Pacific
North America
Europe
Not available in your region?
If you're interested in purchasing a product that's not available in your region, please contact your local dealer for purchasing options.