The Slope Lounge Chair curves in both the seat and back for extra comfort.
Configure Now

Planning for the Workplace?
Uncover options to create an inspiring space.
Configure Now

Shopping for a Home Office?
See all the options for your work-from-home upgrade.
Buy Now
Features
Overview
Stylish seating with short lead times. The West Elm Work Slope family offers a range of seating options with pre-selected finishes featuring a curated palette of premium leathers and metal frames.
Curved in the seat and back for added comfort and style
Top-grain aniline-dyed leather upholstery has a patina that gets richer over time.
surface materials
West Elm Work Work Slope Stock is available in the following finish options:
Saddle Leather with Hot Rolled Steel Base

Fog Leather with Hot Rolled Steel Base
Aegean Leather with Antique Brass Base
Want more custom options? Check out West Elm Work Slope, available with Designtex upholstery.
made for the office
All products in the West Elm Work Collection are designed with performance in mind and are manufactured to withstand the additional wear and tear that products encounter in the workplace.
Global Availability
The West Elm Work Collection from Steelcase is available in the following regions:
United States
Canada
Mexico
South America
Central America
The Caribbean
Mainland China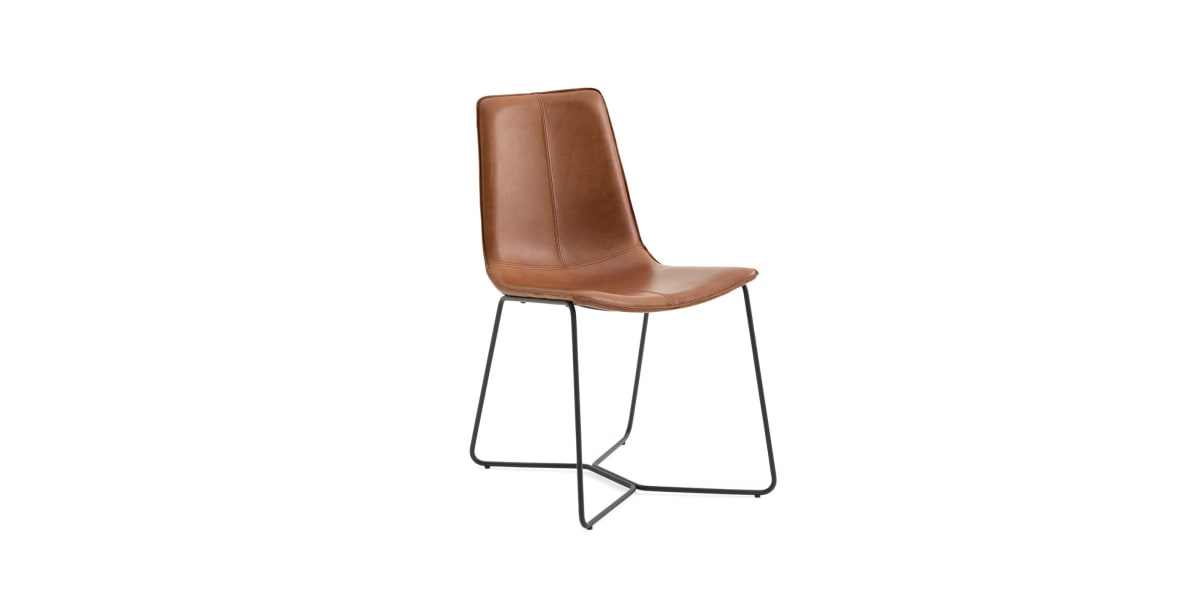 Guest Chair
Overall Dimensions: 19" W x 22" D x 33" H
Seat Width: 18"
Seat Depth: 17.5"
Seat Height: 17.5"
Available Colorways:
Saddle Leather with Hot Rolled Steel base
Lounge Chair
Overall dimensions: 26.25″ W x 28″ D x 29.25″ H
Seat Width: 26.25″
Seat Depth: 18.5″
Seat Height: 15.75″
Available Colorways:
Saddle Leather with Hot Rolled Steel base
Fog Leather with Hot Rolled Steel Base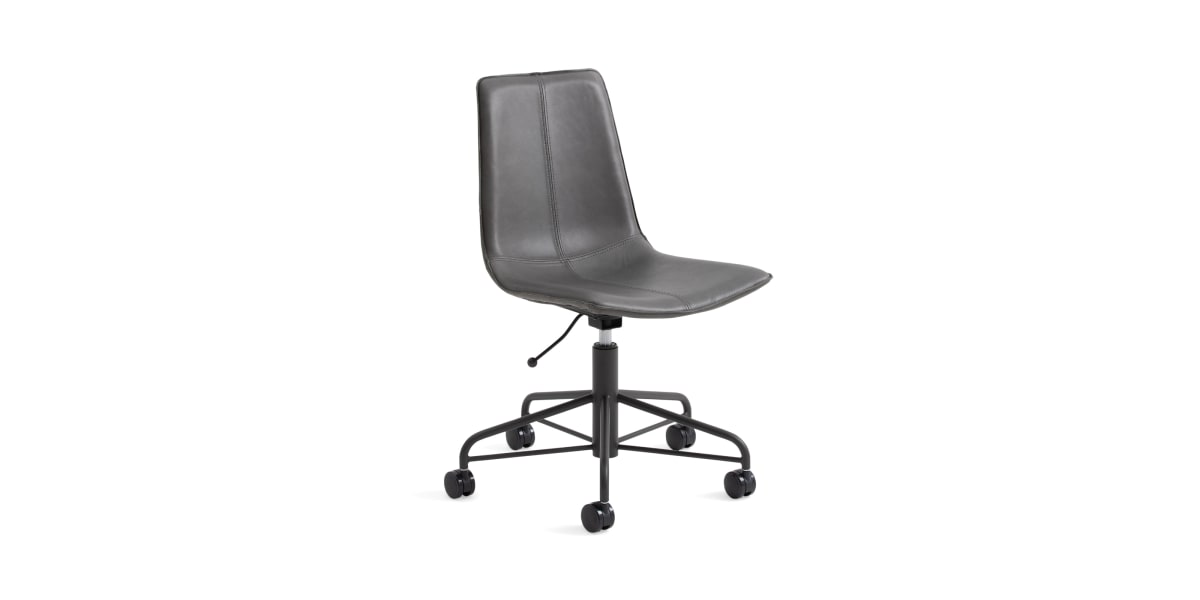 Conference Chair
Overall Dimensions: 26.2″ Diameter x 35.5 – 38.75″ H
Base dimensions: 26.2″ diam. x 14.5 – 17.75″ H
Chair dimensions: 18.5″ W x 23.5″ W x 21″ H
Interior seat width: 18.5″
Seat height: 17.5″–22″
Seat depth: 21″
Clearance: 13.5″ – 16.25″
Available Colorways:
Saddle Leather with Hot Rolled Steel base + Alumunium Cylinder
Cylinder Fog Leather with Hot Rolled Steel Base + Alumunium Cylinder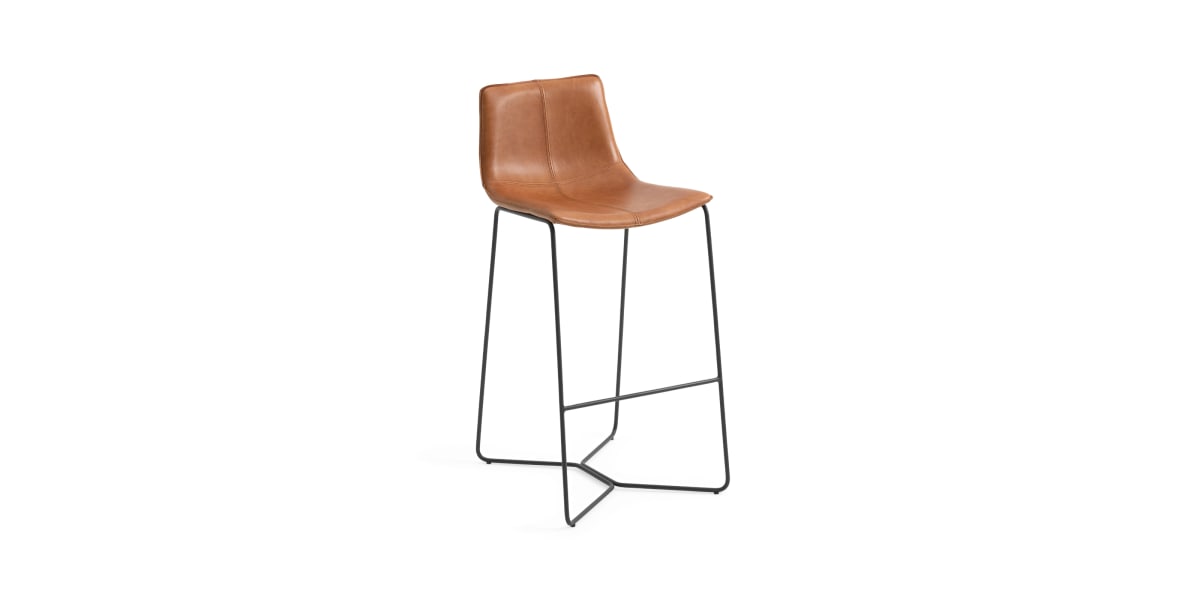 Stool
Bar height overall dimensions: 20.2″W x 18.5″D x 40.2″H
Seat Height: 30″
Back Height: 16″
Seat depth: 18″
Counter height overall dimensions: 20.2″W x 18.5″D x 36.2″H
Seat Height: 26″
Back Height: 16″
Seat Depth: 18″
Available Colorways:
Saddle Leather with Hot Rolled Steel base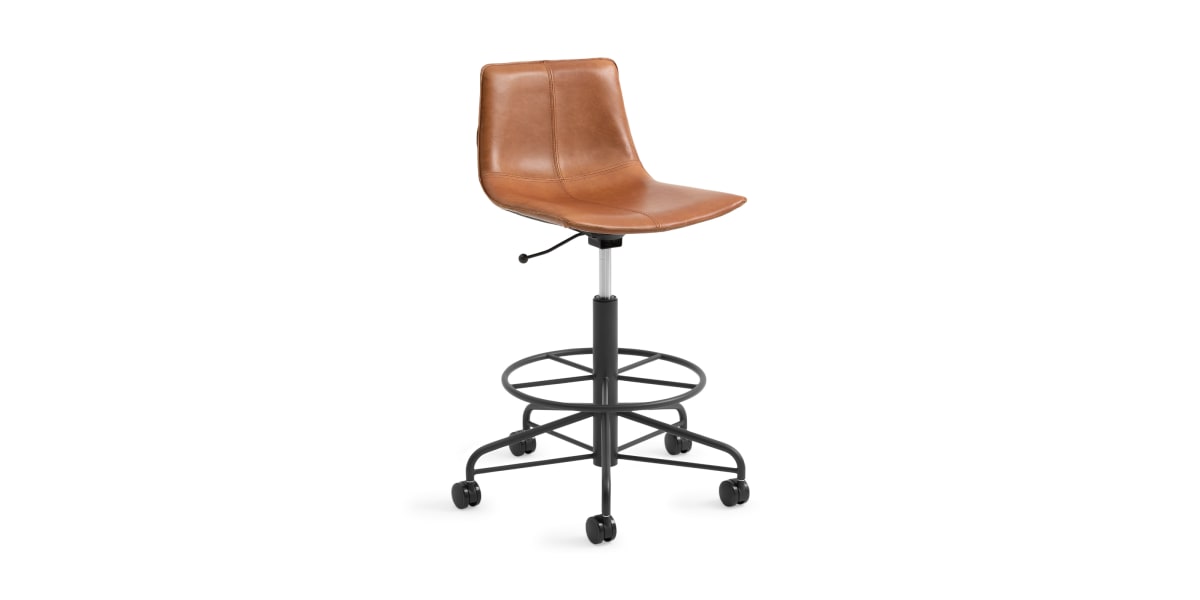 Height Adjustable Stool
Bar height overall dimensions: 24.5″W x 21.5″D x 40.25″H
Seat Width: 17.75″
Seat Depth: 17.75″
Seat Height from Floor: 24″ – 30″
Back Width: 14.25″
Back Height from Seat: 13″
Available Colorways:
Saddle Leather with Hot Rolled Steel base + Alumunium Cylinder