Comfortable, versatile and stackable, this lightweight seating solution offers a variety of styles
and works in a wide range of settings.
Configure Now

Planning for the Workplace?
Uncover options to create an inspiring space.
Configure Now
Buy Now

Shopping for a Home Office?
See all the options for your work-from-home upgrade.
Buy Now
x
Make it Your Own
Match an existing office design or outfit a new space with Move. Upholster with fabric, leather or vinyl. Or choose non-upholstered options with 144 possible seat and back color combinations.
Lux Coatings paints are now available on all existing chair, stool and perching stool styles and add a touch of elegance and sophistication to Move when placed in any application.
x
Moves with You
As you sit, you move; so Move was designed to adjust and conform to the natural movements of the body. Comfortable and versatile, this lightweight stackable chair offers seating solutions for a wide range of spaces in the workplace.
x
Stacked with Versatility
Pull up a few Move chairs for an impromptu get-together. Or gang together in neat, tidy rows in a presentation area or training room. When everyone's gone, Move chairs conveniently stack 5-high on the floor, or up to 10 on the optional dolly.
With the choice of chair, stool, or perching height stool and a variety of features such as arm rests, caster or glides, Move meets every workspace need.
x
Optimized Comfort
The Move chair features adaptive bolstering that conforms to the user, providing tailored comfort for each individual. The enhanced inner core system creates ideal seat comfort for a brief duration.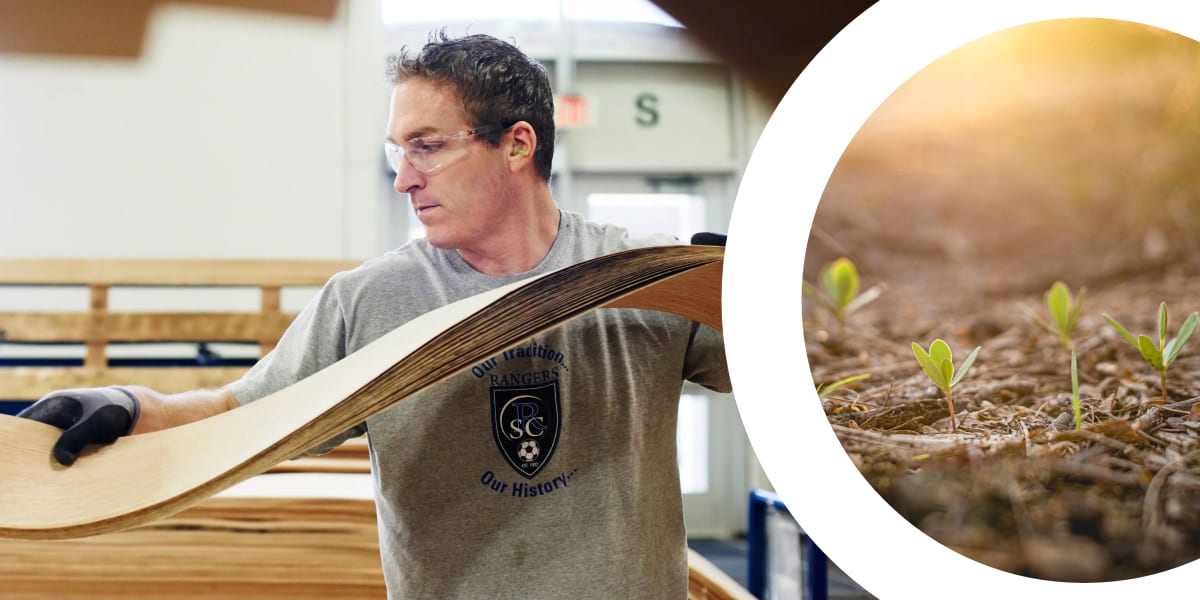 Sustainability
Designing for Sustainability
We create products that are good for people, and good for the world. Our products and operations are designed around a commitment to reduce climate change, reinforced by sustainable practices across our value chain.
Our Sustainable Design framework ensures our products are designed with consideration of life cycle thinking and cradle-to-cradle principles:
Source materials responsibly
Minimize global warming and other life cycle impacts
Ensure material health
Enable end-of-use strategies
Specifications
Standard + Optional Features
Standard + Optional Features
Standard + Optional Features
Under the slim upholstered seat of the Move chair is a system of dynamic flexors that curve to fit your curves. Using LiveSeat™ ergonomic technology, Move's seat flexors create a comfort pocket that supports and moves with you.
Stacks 5-high
Fixed arms or armless
Seat and back available upholstered or non-upholstered
Casters or glides
Wall Savers
Surface Materials
Non-upholstered Seat + Back
Black 6205
Chili 6338
Citron 6332
Flash 6334
Wasabi 6335
Jazz 6336
Picasso 6333
Midnight 6259
Sterling Dark Solid 6059
Platinum 6249
Element 6337
Arctic White 6009
Back shell
Arctic white
Midnight
Sterling
Platinum
Black
Legs
Platinum
Midnight
Black
Obsidian
Matte Brass
Matte Copper
Night Bronze
Burnished Bronze
Global Availability
Global Availability
This product is available in the following regions:
Central America
South America
North America
Middle East
Not available in your region?
If you're interested in purchasing a product that's not available in your region, please contact your local dealer for purchasing options.