Clerici is a collection designed by Konstantin Grcic and includes a one seat and two seat lounge, dining table and outdoor table.
Features
Overview
Clerici, konstantin grcic's new collection for Mattiazzi, radiates devout serenity. Different variants, a classical bench and a lower, upholstered version are suitable for diverse areas of application. The main concept and the fascination of clerici lie in the grand simplicity of the design. Mattiazzi's expert craftsmanship and experience make complex forms and experimental approaches possible. Grcic uses this capability to perfect a traditional form implemented in ultra high quality, emphasising its unpretentious aesthetics. The clerici collection is a manifestation of grcic's intention to create new typologies. It also refers to grcic's first mattiazzi collection, medici, and is the logical continuation of a proven collaboration that aims to develop its own collection that bears grcic's individual signature within the mattiazzi furniture family. The philosophy and construction of clerici is consistent with the processes and material handling used in medici – but they are less radical or dogmatic. Thanks to simple, solid construction that supports the most sophisticated cultivation of form, the benches in the clerici collection radiate a calm intensity that gives the rooms containing them – from museum to dressing room – an almost meditative atmosphere. This is an illustration of the design-related concentration that konstantin grcic's elegant, well-thought-out objects reflect.
details
Oiled Iroko Frame for Outdoor use
Materials: Wood
Surface Materials
This product is available in the following surface materials:
Wood
GLOBAL AVAILABILITY
This product is available in the following regions:
United States
Canada
Mexico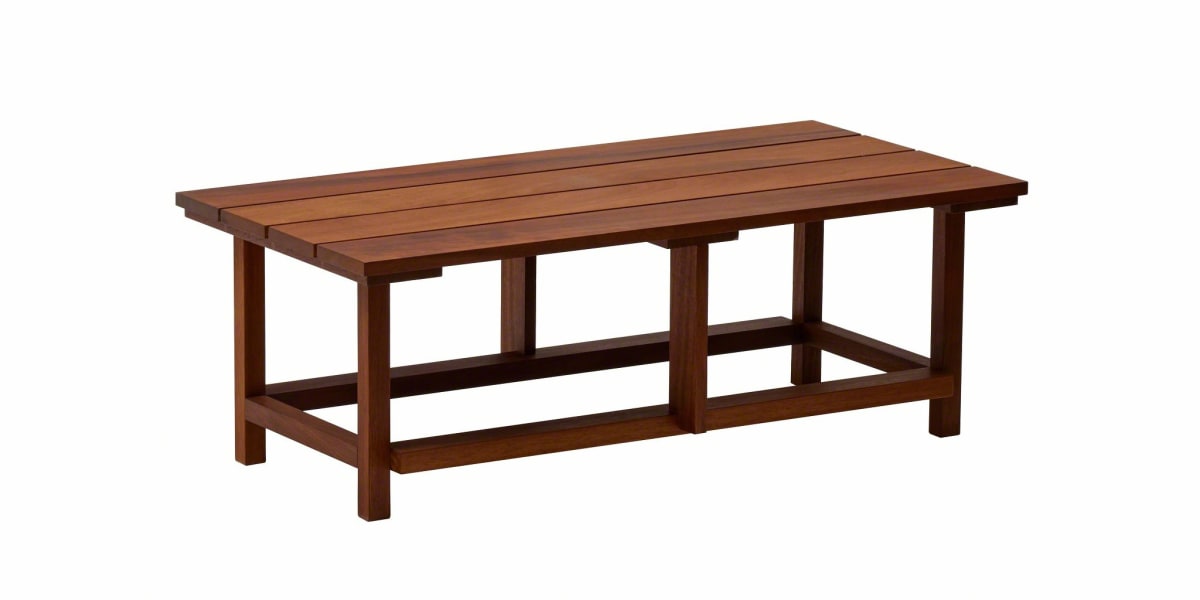 Outdoor Table
Overall Dimensions: 15.35″H x 21.65″D x 43.7″W
Weight: 27.56 lbs.