Features
OVERVIEW
Tronco appears to be a very basic chair, its seat formed from planks of wood joined together and mounted on round dowels. It is unlike any of our previous designs for Mattiazzi that have displayed a sculptural softness achieved by robotically removing material. Instead, Tronco's character is formed from solid strips of wood in what appears as very elementary construction, yet its simplicity is the result of iterative experimentation and a high regard for material honesty; it is made with the same extraordinary level of attention to detail that Mattiazzi is now known for. Tronco has surprisingly natural comfort and works well in multiples, not just alone. Its form is modest enough so that it takes on the appearance of 'texture' when shown in numbers. It lifts the atmosphere of interior spaces that require many chairs, whether it is a dining hall or a chapel. Tronco, in effect, creates a terrain of its own in any architecture. A range of coloured stains help to bring out the ash grain and add further dimension. We accompany the Tronco chair with a table, similarly made and chamfered at the edges so that it can join easily with others.
DETAILS
Ash Frame
Fabric Upholstery Options
Stackable (up to 5)
Stackable with dolly (up to 10)
Materials: Wood
SURFACE MATERIALS
This product is available in the following surface materials:
Wood
Black Ash
Chestnut Stained Ash
Walnut Stained Ash
Green Ash
Natural Ash
Olived Ash
White Ash
Red Ash
Upholstery
No Upholstery
Rohi topia chili
Rohi topia ebony
Rohi topia moon
Rohi topia palm
Rohi topia walnut
GLOBAL AVAILABILITY
This product is available in the following regions:
United States
Canada
Mexico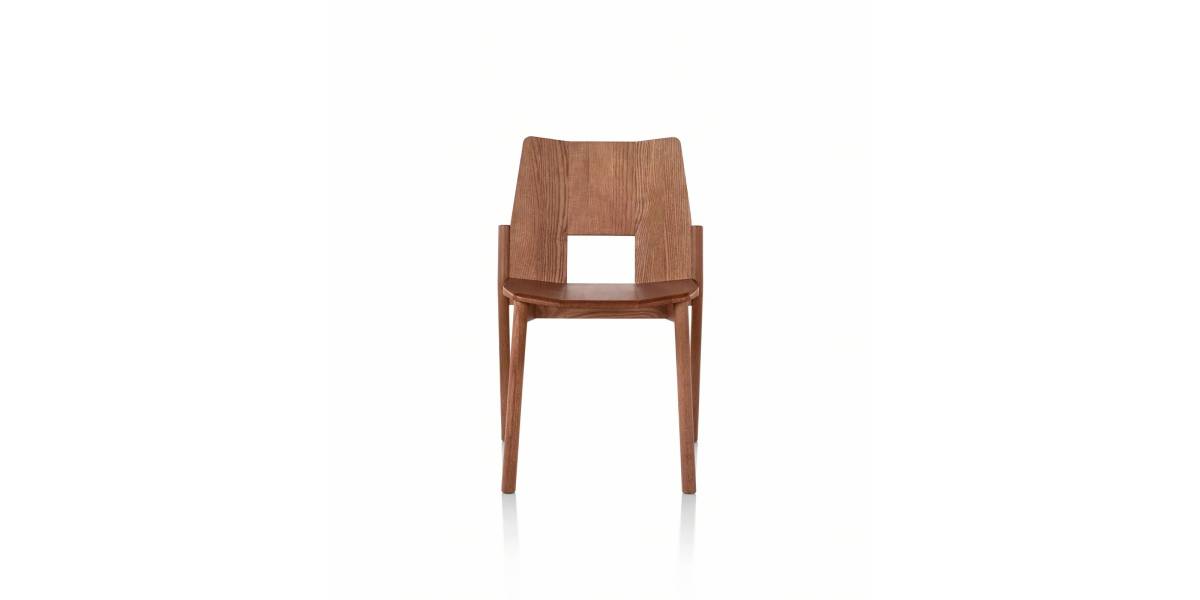 Tronco Chair
Overall Dimensions: 31.89″H x 20.08″D x 20.87″W
Weight: 13.23 lbs.