Engaged and collaborative learning starts here. Agree by Smith System is a curated collection of classroom tables designed for active learning environments where flexibility and student engagement are essential.
Configure Now

Planning for the Workplace?
Uncover options to create an inspiring space.
Configure Now

Shopping for a Home Office?
See all the options for your work-from-home upgrade.
Buy Now
–
OVERVIEW
Simple to Rearrange​
Whether students are working on their own, in a small group or in lecture mode, smooth rolling casters or table glides make it easy to reconfigure active learning spaces to support any learning mode. ​
​
Intentional Table Shapes​
Keystone and chevron table shapes form a soft arc with clear sightlines between students when arranged in lecture mode, while trapezoid tables can be combined and reconfigured for interesting zones​ and versatile layouts that support the flow of active learning. ADA-compliant, the large personal table ( 24″ x 40″) is an accessible option for all learners.​
​
Convenient Whiteboard Docks​
Display work or create privacy between tables with optional center storage and side docks designed to support Verb Personal Whiteboards​.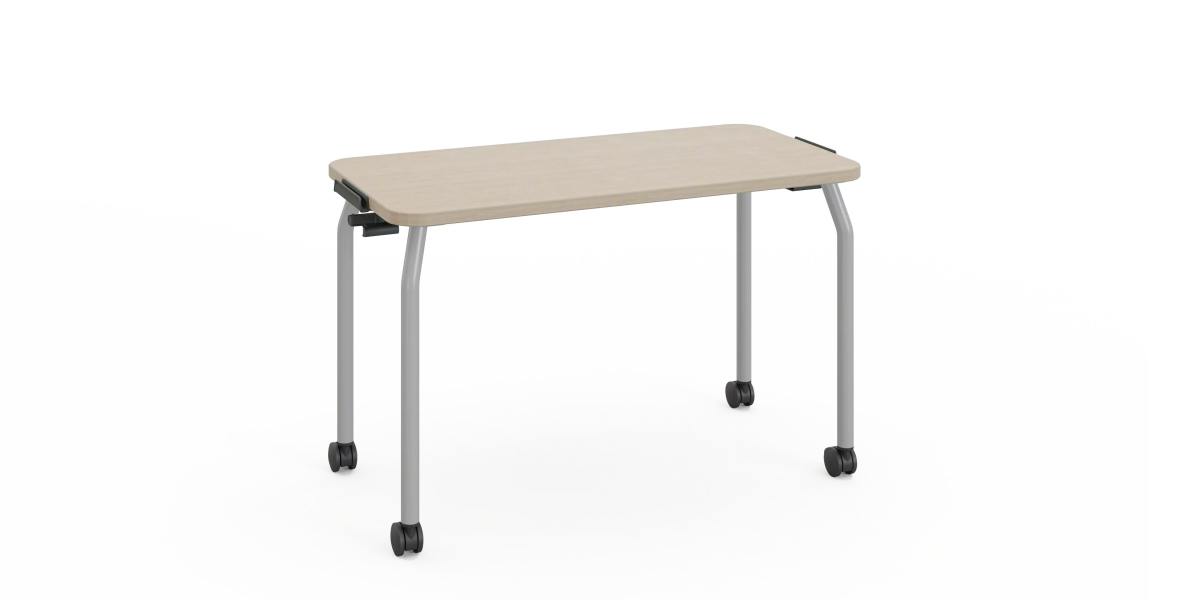 FEATURES
Tables come standard with hard nylon glides but can also be equipped with soft felt glides or soft-locking casters​.
Legs are available in Low Gloss Black or Platinum Gray​.
A curated collection of Steelcase laminates with color-matched edge band​.
Optional side dock with storage hook and center dock available in Sterling Dark Solid.
Let's Connect
We would love to hear from you! Whether you need general information, planning a project, requesting design support or a quote, our specialists are here to help you at any stage.