Desks
Racine Signature Collection
by Frank Lloyd Wright
The legendary collection by Frank Lloyd Wright, faithfully brought to modern life for a new generation. We've matched the style and finishes of the original furniture, implementing only subtle adjustments to the collection's proportions and scale to support modern users.
Configure Now

Planning for the Workplace?
Uncover options to create an inspiring space.
Configure Now

Shopping for a Home Office?
See all the options for your work-from-home upgrade.
Buy Now
Signature Collection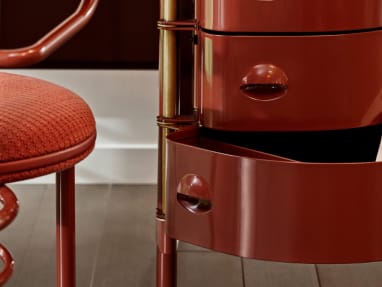 Original Materials and Finishes
All Signature Collection pieces are offered exclusively in a Racine Red finish matched to Wright's original furniture, with a tabletop in a Blonde finish on Maple, or Walnut, and fine stepped brass feet.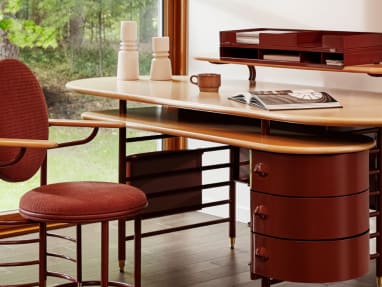 Working History
For the first time, this rare desk is available to modern collectors. Share a piece of living history that makes work as artful today as it did nearly a century ago.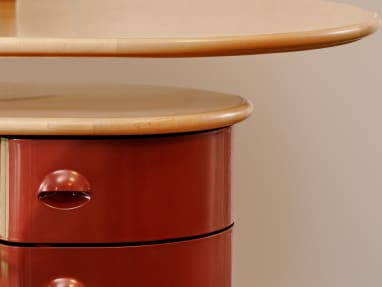 A Legacy of Craftsmanship
Every piece in the Racine Collection is carefully crafted by the same manufacturer that produced the original furniture in 1939.