Experience NeoCon 2019 in 74 Seconds
Come on in! The Steelcase family of brands showcased new solutions, products and partners to empower teams, individuals and designers with more choice and control than ever before. Discover more of What's New this summer online—see 40+ new products to inspire your work day.
Featured Products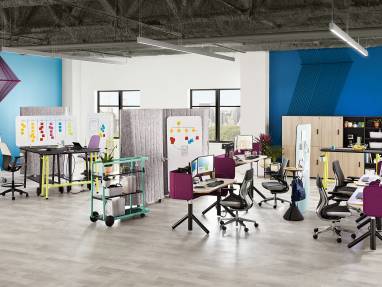 The Steelcase Flex Collection empowers teams to create spaces that can be rearranged on demand, creating environments teams and individuals need to do their best work.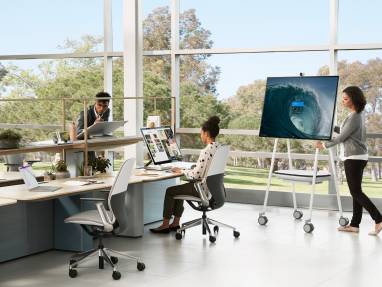 A system of mobile stands and easy-to-install wall mounts co-developed with Microsoft for the Surface Hub 2, turning any place into teamwork space.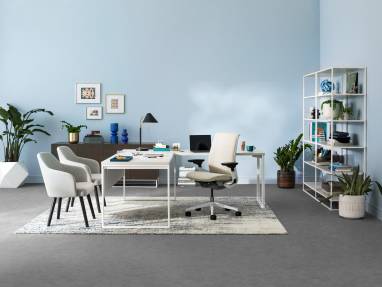 The Greenpoint Private Office offers a contemporary take on the private office with its distinct visual language and fresh materiality options. Designed by West Elm and made by Steelcase.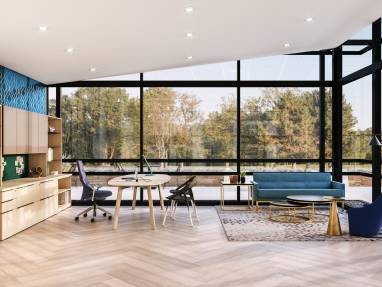 With a contemporary feel and modern aesthetic, Verlay™ is a collection of thoughtfully designed wood tables that support teams in any space—from large conference rooms, to private offices and every touchdown space in between.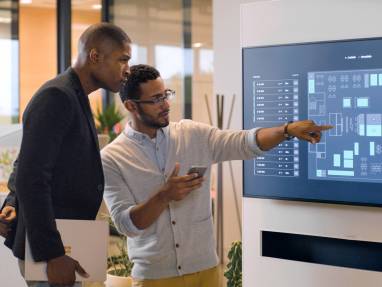 Steelcase Live Map is a large-scale digital display that reveals the real-time availability and locations of rooms, desks and workspaces.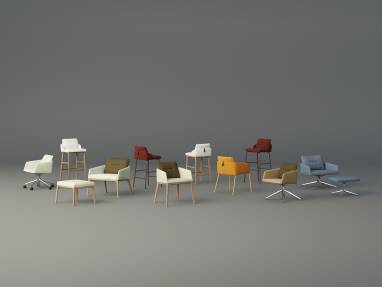 A new global seating collection designed in collaboration with the Coalesse Design Group and globally renowned designer, Arik Levy. Soft yet supportive, Marien152 is inspired by the home and engineered for the workplace. The versatile seating collection blends casual elegance and unexpected support with a residentially-inspired back cushion that adds comfort and stability.
Preview at NeoCon 2019.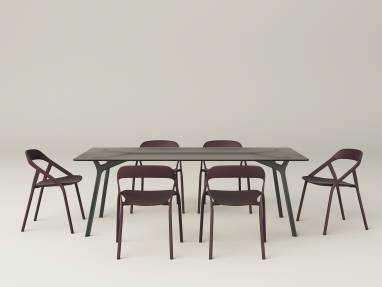 Designed by the Coalesse Design Group and Michael Young, the MoreThanFive Table is a natural extension of their collaboration with the LessThanFive Chair. Both are a celebration of modern craft in materiality and form – with the new cast iron MoreThanFive Table designed to uniquely complement the carbon fiber LessThanFive Chair, or any other social or collaborative setting.
Preview at NeoCon 2019.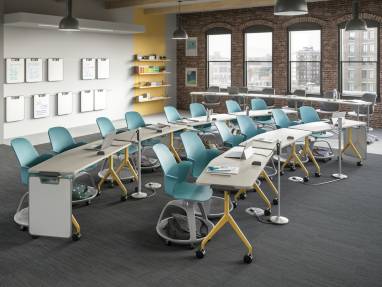 Designed for today's learning spaces, our new Verb Flip-Top Table offers a sturdy, safe and simple-to-rearrange group table option.
360 Articles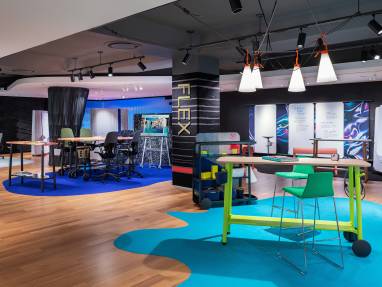 The Steelcase family of brands and partners is giving teams, individuals and designers more choice and more control than ever before.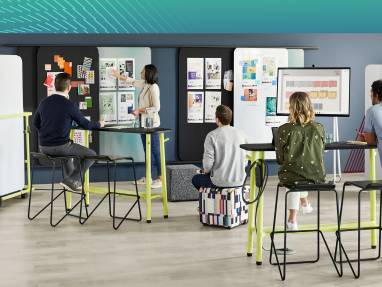 New Steelcase Flex Collection builds dynamic spaces for today's innovators.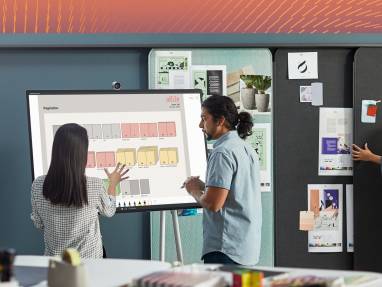 Collaborate anywhere, anytime, any way with Microsoft Surface Hub 2S and Steelcase Roam.