The SILQ office & task chair is a breakthrough in seating design that responds to the movement of your body and offers a canvas for high design. It's perfect for shorter sits and bringing beauty to any environment.
Artistry and Performance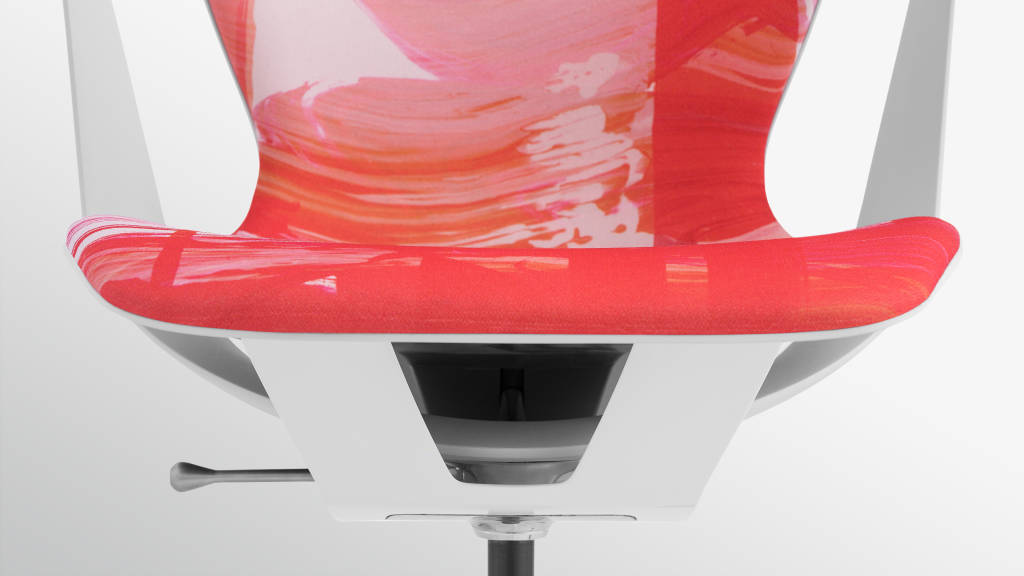 EVERY DAY IS ITS BEST DAY
SILQ is a canvas for personal expression. The unprecedented range of material combinations allows you to move from one end of the design spectrum to the other.
It brings aesthetic cohesion, brand expression and beauty to any environment.
RESPONDING TO YOUR NATURAL MOVEMENT
When you sit down and recline, SILQ responds to the natural movement of your body, making you feel like you're a part of it.
And to keep things simple, it only has one manual adjustment for seat height. The rest of the outputs of the chair are based on the inputs you provide.
Innovation
A MATERIAL SCIENCE BREAKTHROUGH
The idea for SILQ was clear; we wanted to create a chair that's simple, more organism than machine. One that operates intuitively and invites the human body to participate in the experience.
To get there we pushed the boundaries of material science. Through explorations with carbon fiber, we achieved our vision. But it was a material process breakthrough that embodies the qualities of carbon fiber, that allows us to deliver on our aspiration at mass scale.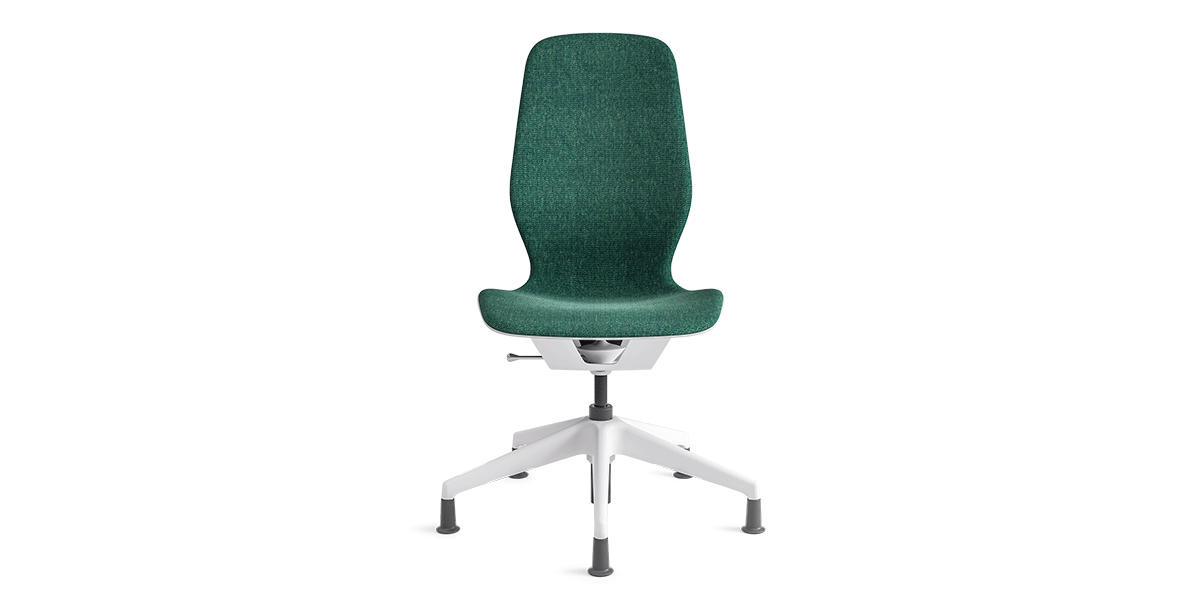 SILQ Autoreturn Feature
ARTISTRY AND INNOVATION ARE ATTRIBUTES THAT SET SILQ APART.
As we have been offering new materiality options regularly since its launch, designers can continue to tailor SILQ to any brand's unique look and bring beauty to every environment. We are introducing the new Autoreturn option for SILQ chairs with glides which ensures that the seat returns to a forward-facing position after use. This feature helps to keep a neat & tidy office while adding a sense of sophistication.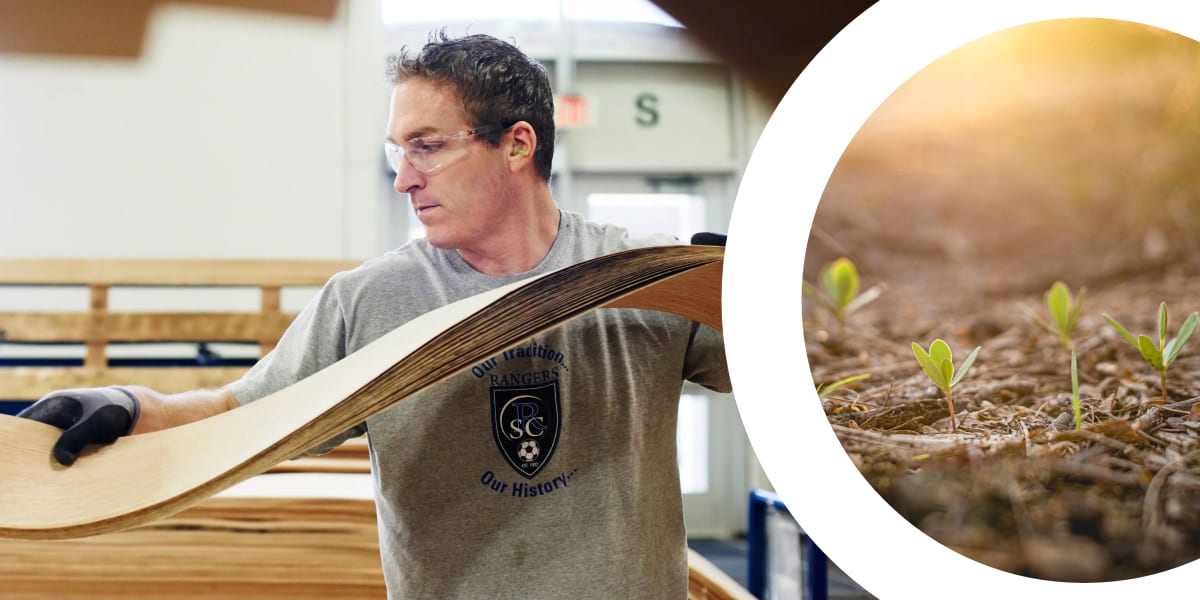 Sustainability
Designing for Sustainability
We create products that are good for people, and good for the world. Our products and operations are designed around a commitment to reduce climate change, reinforced by sustainable practices across our value chain.
Our Sustainable Design framework ensures our products are designed with consideration of life cycle thinking and cradle-to-cradle principles:
Source materials responsibly

Minimize global warming and other life cycle impacts

Ensure material health

Enable end-of-use strategies
Specifications
Standard + Optional Features
Standard + Optional Features
Standard + optional features
Arms
With fixed arms
Without arms
Height
Additional features
Glides or Casters
Hubless casters
Automatic return (on glides)
Surface materials
Base
Polished Aluminum
Matte Aluminum
Lux Coatings
Fabric
Optional SS13 Synergy Quilt SYQ
Optional Sewn upholstery for leather
Dimensions
Conference Chair (with or without Armrests)
Length: 995-1100 mm
Width: 645 mm
Depth: 590 mm
Draughtsman Chair (with or without Armrests)
Length: 1140-1323 mm
Width: 645 mm
Depth: 645 mm
Global Availability
Global Availability
This product is available in the following regions:
Africa
Asia Pacific
Central America
Europe
Middle East
North America
South America
Not available in your region?
If you're interested in purchasing a product that's not available in your region, please contact your local dealer for purchasing options.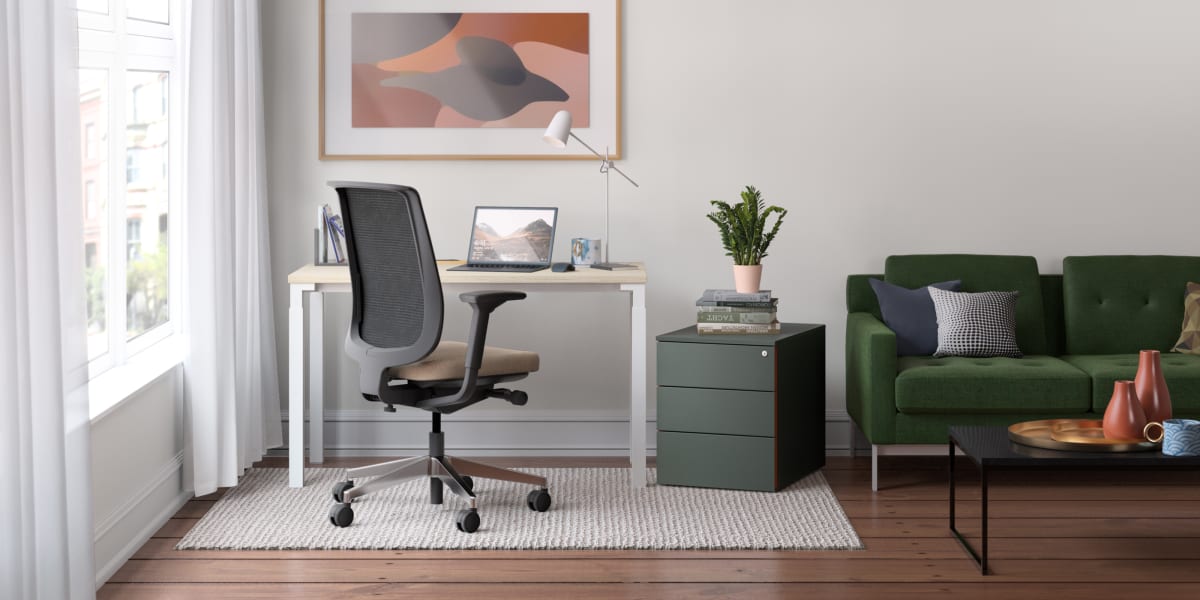 Work from Home
While teams are working from home, we're working to keep them comfortable. You can lean on Steelcase as your one trusted point of contact for products that blend performance with design.
Due to local regulations, select products are available in the UK.