Features
overview
Lock Bar meets requirements for diverse working environments and different types of surfaces within today's workplaces.
Suggesting a more relaxed café environment, the Lock Bar provides a place to both work and eat and drink, encouraging social interplay within the working day.
While Lock Bar is ideal for more compact or restricted spaces, it also provides a simple, inviting solution for most environments.
Available in a variety of lengths, and also with a compact circular table, Lock Bar has a refined contemporary chamfered edge detail, and surface finishes integrated across the Orangebox portfolio.
A complementary table range offers different table heights for meetings or collaborations.
SURFACE MATERIALS
This product is available in the following surface materials:
Table Tops — Melamine: Walnut, Grained Oak, Artisan Oak, Beech, Graphite, Grey, White.
Table Tops — Laminate: White Fleetwood, Natural Davos, Grey Arizona, Tobacco Charelston, Grey Bardolino, Fenix Piombo Doha, Fenix Nero Ingo, Fenix Grigio Bromo, Fenix Grigio Londra, Fenix Titanio Doha, Fenix Grigio Efeso, Fenix Bianco Alaska.
Base & Column: RAL 9006, Stone, Black, White, Chrome, GOld, Taupe, Industrial Silver, Bronze, Copper.
GLOBAL AVAILABILITY
The product is available in the following regions:
Europe
Middle East
Africa
Asia Pacific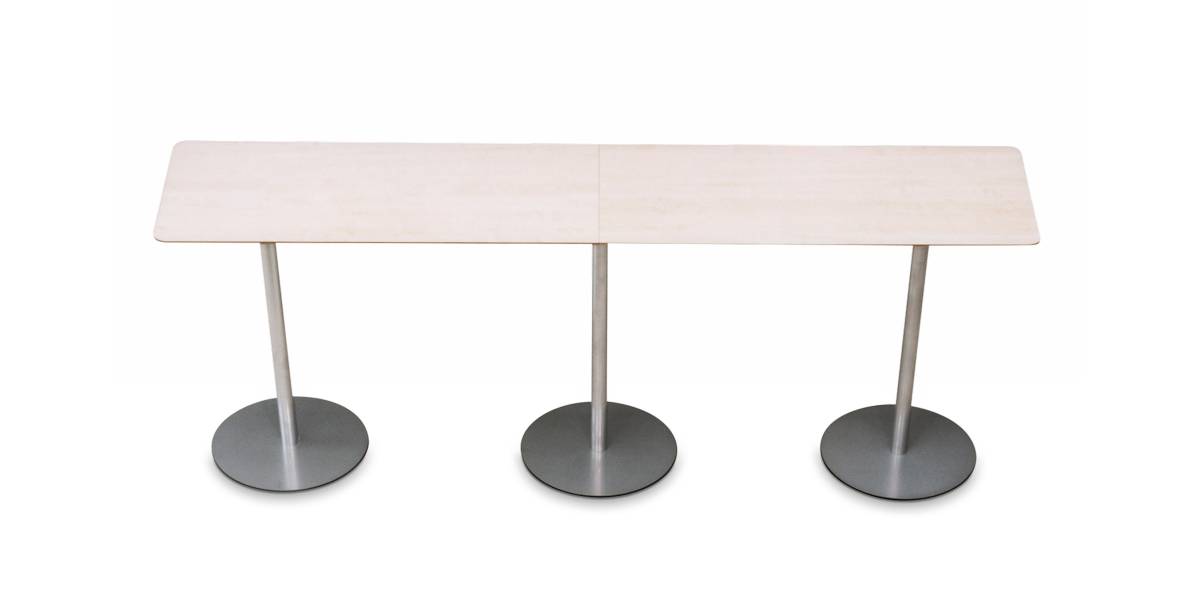 2800 x 600mm link end bar tables
Height: 1050 mm
Width: 730 mm
Depth: 2800 mm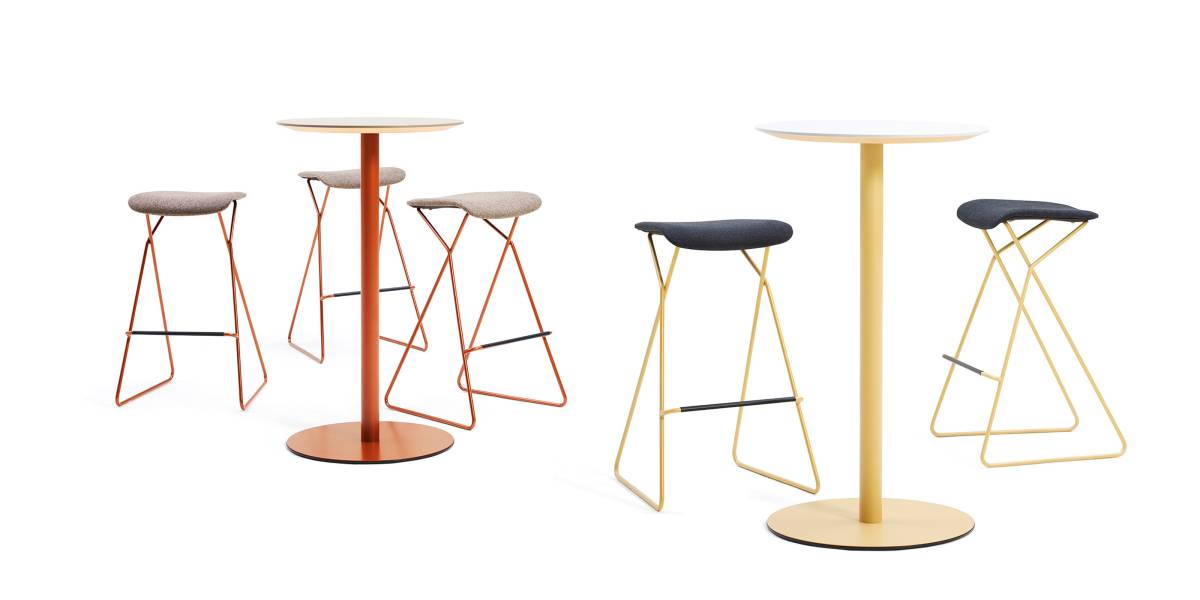 Ø600mm freestanding bar table
Height: 1050 mm
Width: 730 mm
Depth: Ø600 mm