WorkValet™ is a locker and storage solution for the hybrid workplace, giving people a convenient and secure place to store personal belongings as they transition through the workday.
Create Your Own
When creating a custom configuration, we can choose between two types. One is the Single Depth Configuration, that is recommended for applications designed to be placed near a wall or act as a space defining element (Bay & Boundary typology). The second is the Back-to-back configuration that is most useful when designing an application that requires lockers on both sides or acts as a central meeting point (Hub typology).
Single Depth Configuration
Single Depth Configuration
Back-to-Back Configuration
Back-to-Back Configuration
Design Flexibility
Workplace lockers are no longer a nice-to-have amenity. With the rise in hybrid work, people need a place to store their belongings and workplace lockers are the solution.
Whether it's a place to start and end the day, a frequent stop in a team space or a transition place between meetings, WorkValet™ creates just the right storage as people journey through the day.
Applications
The WorkValet™ flexible system enables a variety of personal storage configurations for the hybrid neighborhood. Designed in three applications typologies – bay, boundary and hub – WorkValet lockers allow you to find the best spot for your personal belongings.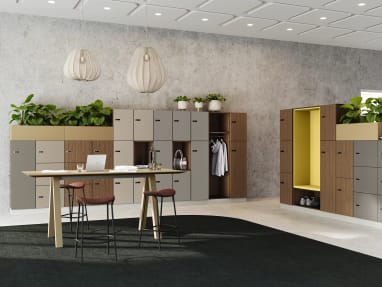 Bay
A bay provides a warm welcome as people come into the hybrid workplace. Typically planned near the entrance of the building, a bay has a high quantity of lockers with a variety of locker sizes.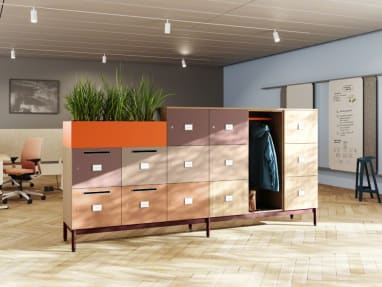 Boundary
A boundary provides storage and space division within a hybrid neighborhood. Planned near workstations within a team space, it is primarily for individual use within a team space.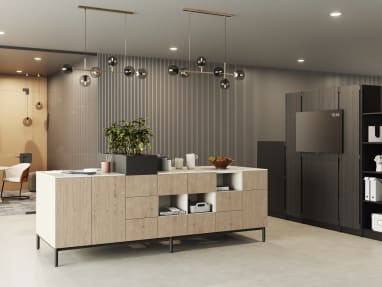 Hub
The hub is a great addition to in-between spaces. Typically planned with ample space around the hub, it welcomes people to gather around it's worksurface to socialize or collaborate.
For Any Space at the Workplace. Anytime.
The three main applications help extend the lockers from the entrance to the entire floorplan so that users can access them more easily throughout the day during transitions.
Secure
Keeping personal items safe and secure provides peace of mind as people transition throughout the day. With a variety of locking options that meet the needs of the workplace, WorkValet™ offers basic key, combination, keypad, RFID locking options as well as networked RFID options. Reservable or on-demand by the hour or day, you can choose the right locking system for your organization to easily manage and optimize their use.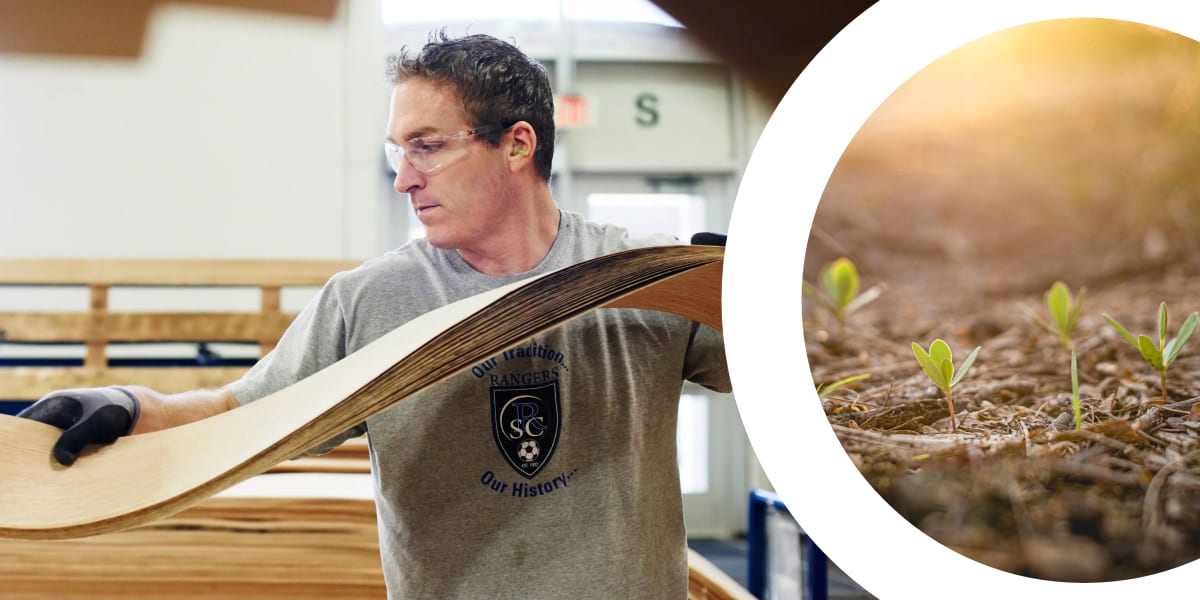 Sustainability
Designing for Sustainability
We create products that are good for people, and good for the world. Our products and operations are designed around a commitment to reduce climate change, reinforced by sustainable practices across our value chain.
Our Sustainable Design framework ensures our products are designed with consideration of life cycle thinking and cradle-to-cradle principles:
Source materials responsibly

Minimize global warming and other life cycle impacts

Ensure material health

Enable end-of-use strategies
Read More
Notice on electronic and battery-powered locks:
Information on compliant waste management at end-of-life
Specifications
Features + Options
Features + Options
Additional Back Panels
Whiteboard
Melamine
Fabric
Landing Surface
Planters
Door Options
Mail Slot
Name Tag
PET inlay (for open compartments)
Others
Adjustable Recessed Shelf
Fixed Mail Shelf
Coat/Bag Hook
Laptop Tray
Dimensions
Dimensions
Locker unit sizes
Depth: 434mm or 500mm
Width: 400mm or 500mm
Door Height: 250mm, 400mm, 500m, 600mm, 750mm or 1200mm
Dimensions

Height (w/o base)*

Width

Depth

Compatibility with bases

Single Column
600-2000mm
600-1600mm (on Frame Base)
400mm or 500mm
434mm or 500mm
All
Double Column
600-2000mm
600-1600mm (on Frame Base)
800mm or 1000mm
434mm or 500mm
All
Nook
1800-2000mm
800mm
434mm or 500mm
All, excluding frame base
Open Wardrobe
1000-2000mm
1000-1600 (on Frame Base)
400mm, 500mm or 800m
434mm or 500mm
All
*The height of all elements varies with an index of 50mm.
Surface Materials
Surface Materials
Columns, Wardrobe, Shelves
Doors
Standard Melamine Range
Select Surface range (Y)
Nook
Standard Melamine Range
Fabric: Era and Atlantic
Back Panels
Standard Melamine Range
Fabric: Era and Atlantic
Whiteboard
Base (Plinths + Frame Base), Coat Rod and Planter
Steelcase Standard Paints
Select Surface Range
Inlay and Laptop Tray
Global Availability
Global Availability
This product is available in the following regions:
Europe
Middle East
North America
Not available in your region?
If you're interested in purchasing a product that's not available in your region, please contact your local dealer for purchasing options.