Innovation Center
Create a culture of innovation by supporting creative collaboration, project teams and individuals.
Design Elements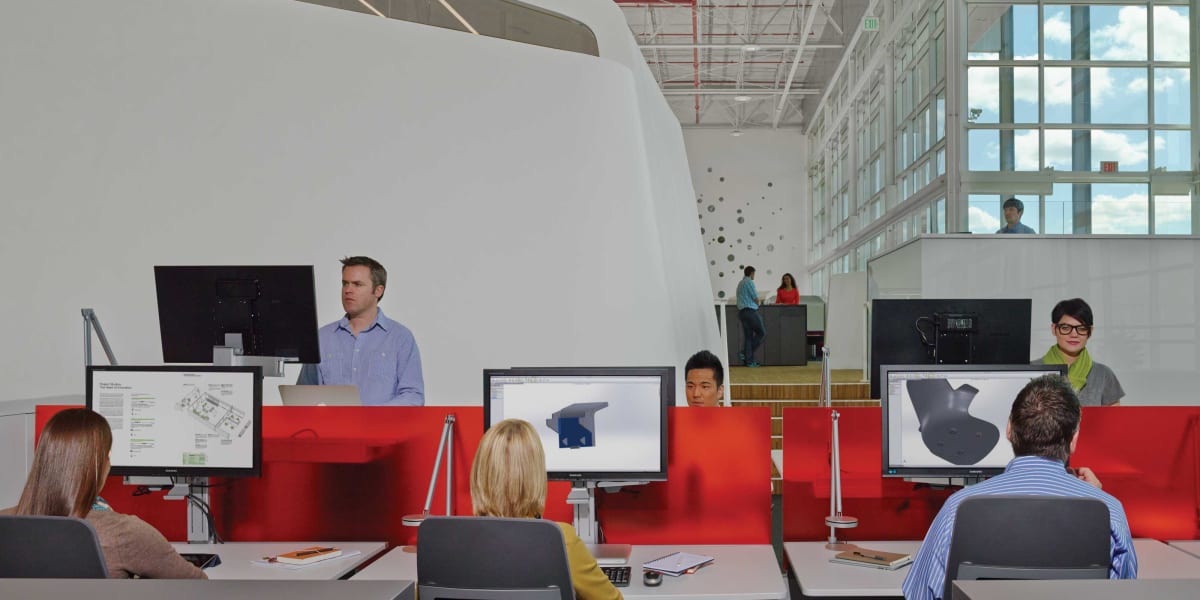 Design an Innovation Center
An Innovation Center is a cross-functional plan that creates a safe haven for new ideas. With opportunities for individual and group collaboration across time zones and continents, it's a place that fosters a culture of innovation through the creation, sharing, and testing of idea.
Key Elements: Innovation Center
Safe Haven for New Ideas
In a protected 'incubator' environment, teams are free to test and develop fragile ideas, accelerating iteration and innovation.
Culture of Innovation + Collaboration
Space that encourages curiosity, experimentation and collaboration. It inspires new thinking and communicates key aspects of brand and culture.
Local/Global Connectedness
Co-located and distributed teams have distinct needs. Thoughtful integration of teams across distances requires planning, insight and commitment to minimize disparities.
Key Zones: Innovation Center
Planning Ideas + Photo Gallery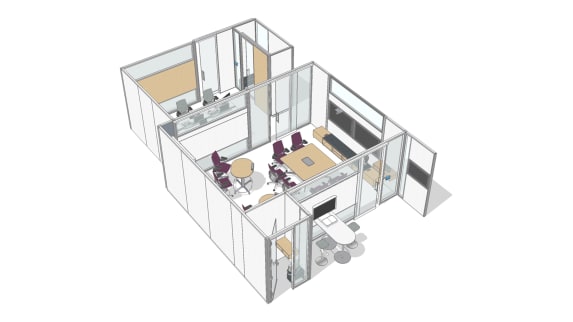 Find Solutions
Browse, save, and download these Innovation Center planning ideas for use in your project.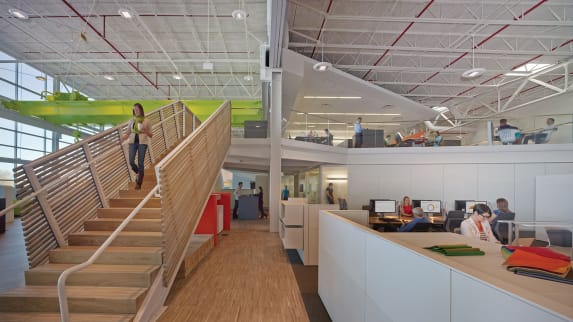 Photo Library
View this collection of Innovation Center images and visualize how these spaces can come to life.
Explore the Research
March 20, 2017
Designtex President Susan Lyons leads a team of innovators who others look to for inspiration. Find out what inspires them.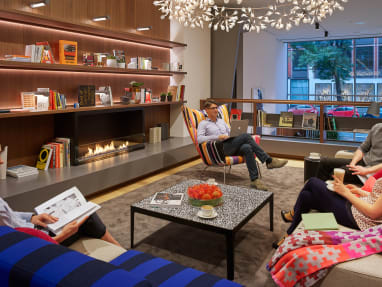 November 9, 2017
Every CEO in every industry is talking about disruption: the sense that new digital technologies, the forces of globalization, the growth of new business models and the emergence of artificial intelligence are creating new winners and losers in every industry, and redefining entire industries.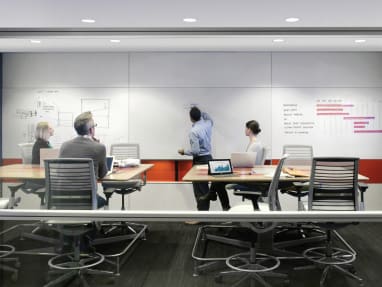 December 17, 2015
Nearly everyone agrees that innovation is the way to supercharge an organization to growth. The right places can help make it happen.