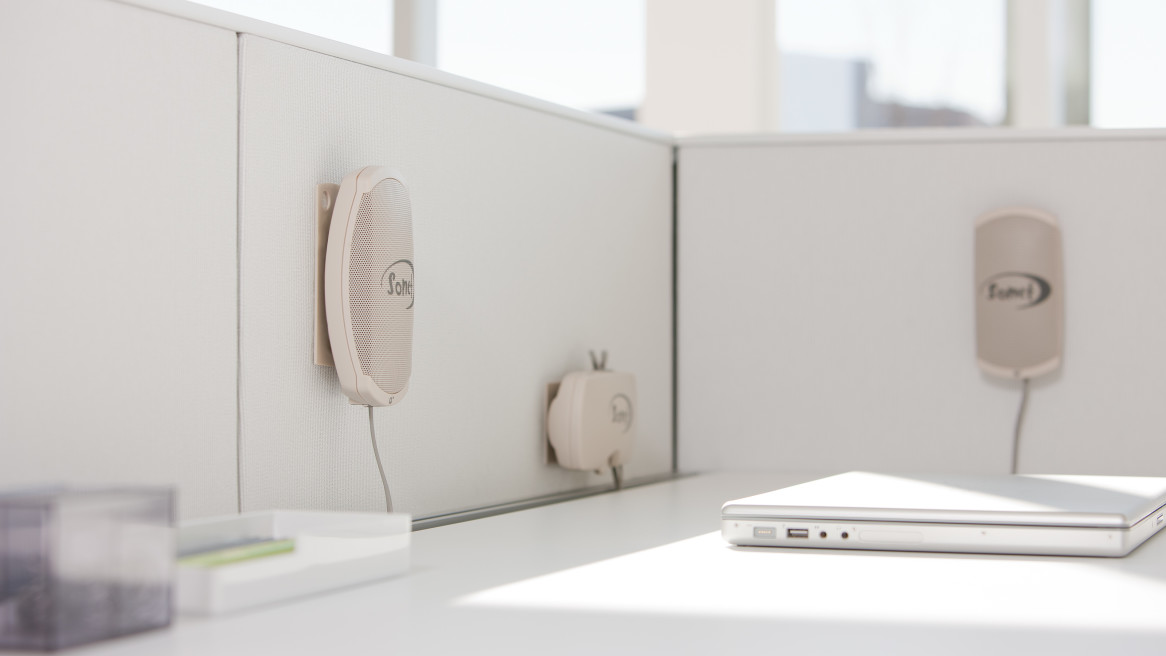 The Sonet Qt system is based on Qt Quiet Technology™. The system was designed to help improve speech privacy, productivity and comfort at work or in a home office space.
All Acoustic Solutions
Features
Sonet Qt is portable, flexible and easy to install.
System consists of two emitters (can be expanded to four) and a volume control module that plugs into any wall outlet.
Ideal for spaces up to 200 sq feet.
The system works with existing furniture, ceiling and flooring treatments to tailor each user's acoustical background.
Specifications
Product Range
Product Range
Standard + Optional Features
Standard + Optional Features
Components
Sonet Qt Individual Sound Masking System
Sonet Qt controller
Two emitters (speakers)
All required wiring
Mounting hardware
AC power supply for 110 VAC 50-60Hz
Sonet Qt Two Speaker Extension Kit
Two additional emitters
Wiring and mounting hardware
Global Availability
Global Availability
This product is available in the following regions:
Not available in your region?
If you're interested in purchasing a product that's not available in your region, please contact your local dealer for purchasing options.
Resources + Support
Need help? Contact us at 800.334.4922
Download 2D and 3D CAD models for use in your design application.

View and save brochures, certificates, reports, white papers, case studies and articles.

Browse, save, and download beautiful images for use in presentations or inspiration boards.