Divisio side screen allows workers to adapt their space instantly without tools: they can remove the screen to facilitate collaboration or add it on any work surface to create privacy.
Configure Now

Planning for the Workplace?
Uncover options to create an inspiring space.
Configure Now
Buy Now

Shopping for a Home Office?
See all the options for your work-from-home upgrade.
Buy Now
Personalized Privacy
In today's interconnected workplace, workers throughout their day quickly shift from collaborative work to focused work and back again. The Divisio side screen allows workers to personalize their space based on the type of work that needs to be done. Users can easily remove the screen to allow for collaboration, or add the screen on any worksurface to create territorial boundary and privacy.
Features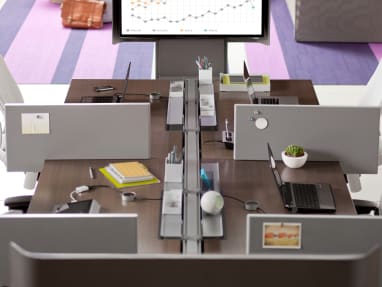 Boundary
The Divisio desktop divider screen provides privacy for users, with a height that does not prevent impromptu collaboration. The user movable side screen features an 8″ overhang off of the worksurface for additional peripheral privacy.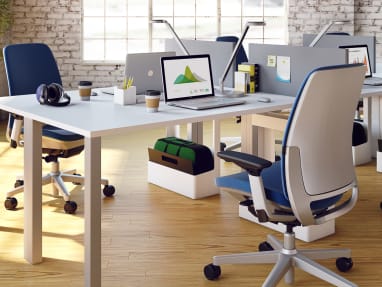 Personalization
Divisio allows users to personalize their work space to meet their needs. The fabric wrapped, magnetic surface can be used for visual display, while supporting a wide range of aesthetics.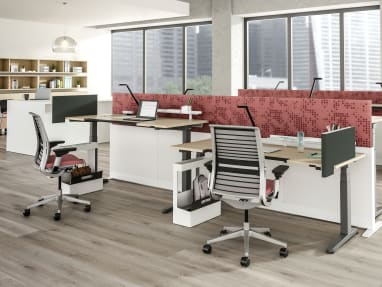 Flexibility
The finger-trigger clamp fits on any worksurface ¾" to 1½" thick, allowing for flexibility across multiple furniture solutions. The screen can also be secured to the worksurface if user mobility is not desired.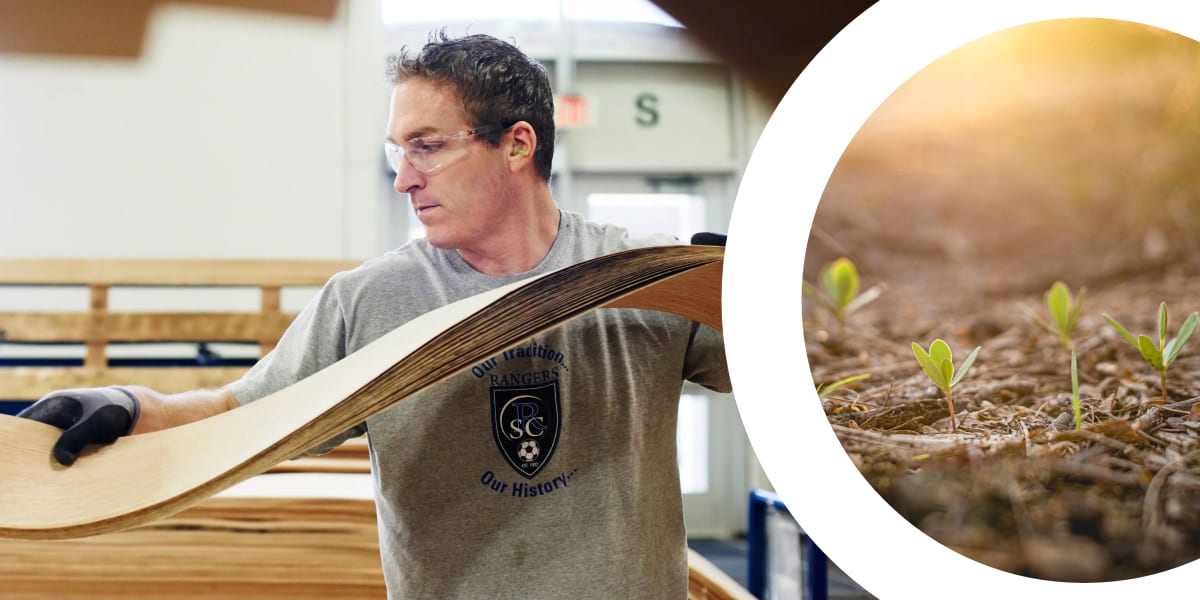 Sustainability
Designing for Sustainability
We create products that are good for people, and good for the world. Our products and operations are designed around a commitment to reduce climate change, reinforced by sustainable practices across our value chain.
Our Sustainable Design framework ensures our products are designed with consideration of life cycle thinking and cradle-to-cradle principles:
Source materials responsibly
Minimize global warming and other life cycle impacts
Ensure material health
Enable end-of-use strategies
Specifications
Standard + Optional Features
Standard + Optional Features
Fabric covered, magnetic side screen
Dimensions: 29½" L x 115⁄8″ H
Works with these product lines:
Answer
c:scape
FrameOne
Universal
Elective Elements 6
Global Availability
Global Availability
This product is available in the following regions:
South America
North America
Europe
Not available in your region?
If you're interested in purchasing a product that's not available in your region, please contact your local dealer for purchasing options.