Air3 acoustic pod range can act as a freestanding meeting room, private space, phone booth or touchdown room.
Configure Now

Planning for the Workplace?
Uncover options to create an inspiring space.
Configure Now

Shopping for a Home Office?
See all the options for your work-from-home upgrade.
Buy Now
All in one freestanding package.
The rules have changed. Today´s workplace isn´t just about furniture; it´s about creating connections between people. It´s about designing spaces that promote productivity, engagement, flexibility, and Flow – spaces that allow you to work collaboratively or privately, however you choose and wherever you want. At Orangebox we ask, Why Build Walls?
Our award-winning Air3 acoustic pods combine flexible construction with an innovative roof-opening design, making it the most comprehensive and advanced pod on the most comprehensive and advanced pod on the market today.
.


Innovative
Technology

FORM & FUNCTION
Sound-blocking aluminum blades maximize acoustic performance and open in only eight seconds.

ROOF-OPENING SYSTEM
Proprietary rotating aluminum louvers open/close automatically when occupants enter/exit.

IT INTEGRATION AND ADA COMPLIANCE
Air3 has power and data ports for full IT integration, and all sizes are ADA compliant.

FAIL-SAFE FIRE SAFETY
Our louvered roof and integrated heat sensors mean theres no need for sprinkler integration in most areas.
Product Features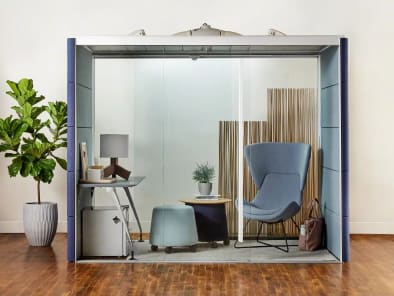 ALL ABOUT ACOUSTICS
Reflective and absorbent surfaces control sound inside and outside of the pod for the highest quality of speech privacy. Acoustic tempered glass and engineered seals balance out speech frequencies, while soft paneling inside and out absorbs and blocks sound.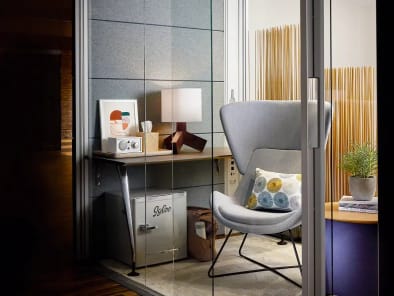 LIGHTING
Auto-sensor lighting turns on/off when you enter/exit the pod, or you can manually choose between three lighting settings: work, think, or present.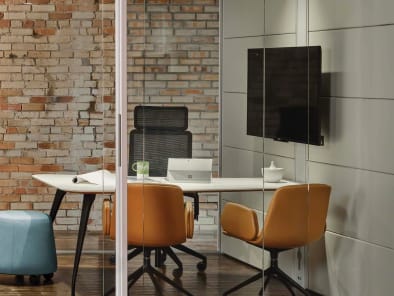 TECH
Air3 has power and data ports for full IT integration, and other tech accessories, like monitor brackets, are available as well.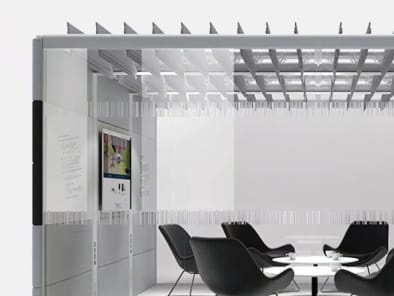 GLASS MAGNETIC WHITEBOARDS
Positioned on the upholstery panels, glass magnetic whiteboards can be directly integrated in the Air3 structure, for optimum collaboration and communication.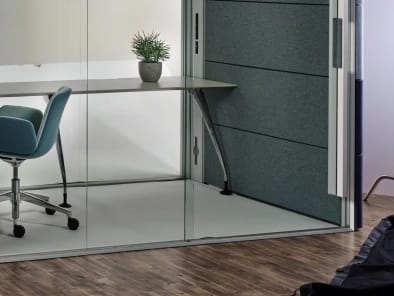 ADA COMPLIANCE
A low-profile door threshold, 60-inch turning radius, and conveniently placed control panel make Air3 accessible for all users.
Specifications
STANDARD PRODUCT DESCRIPTION
Glass
Hoop Power
Service Hoop 3 x Power with Integrated Lighting and Control Panel
Upholstery
Upholstered Internal and External Panels
Fan
OPTIONAL UPCHARGES
Monitor Bracket
Hoop-Mounted Fixed Monitor Bracket
Over-Upholstery Fixed Monitor Bracket
Whiteboards
Straight Glass Magnetic Whiteboard
Fixtures
Door Options
Door Lock or Ontario Compliant Door
INTEGRATED TABLES
Tabletop Finishes
Various Finishes in Groups 1, 2, 3
Group 1 – High-Pressure Laminate
(HPL) Options
Group 2 – High-Pressure Laminate
(HPL) Options
Group 3 – High-Pressure Laminate
(HPL) Options, Open Line Laminate
(OLL) Options
TABLE LEGS
Silver or Black
Chrome/Polished as Upcharge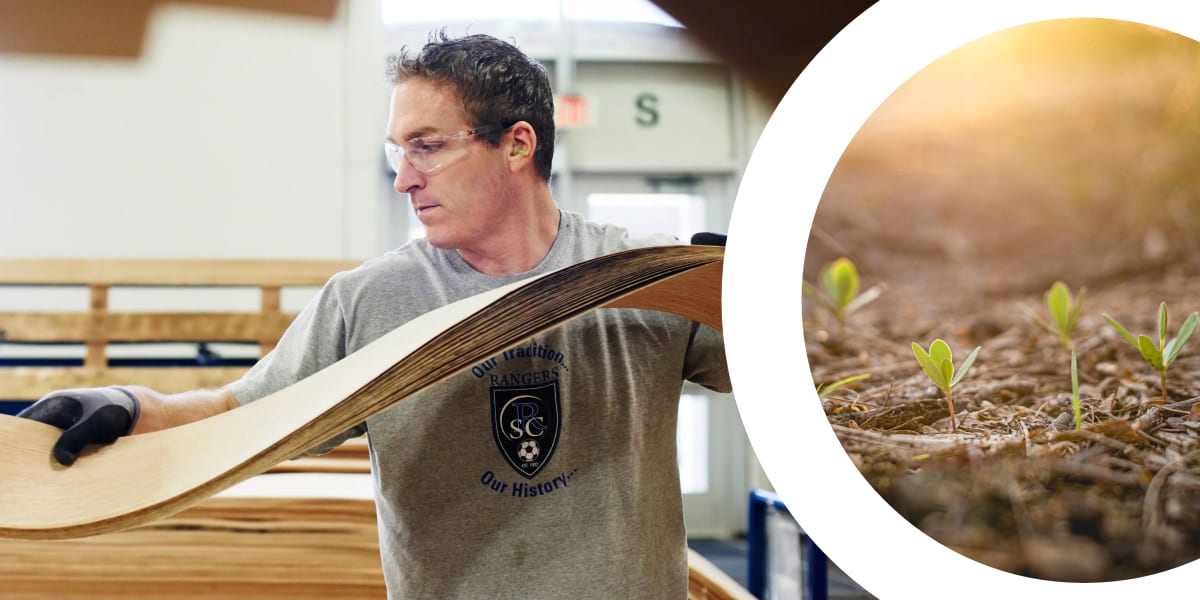 Sustainability
Designing for Sustainability
We create products that are good for people, and good for the world. Our products and operations are designed around a commitment to reduce climate change, reinforced by sustainable practices across our value chain.
Our Sustainable Design framework ensures our products are designed with consideration of life cycle thinking and cradle-to-cradle principles:
Source materials responsibly
Minimize global warming and other life cycle impacts
Ensure material health
Enable end-of-use strategies