Steelcase Granted Environmental Certification for Utilizing Responsibly-Managed Forests in Product Development Process
September 23, 2008 – Grand Rapids, MI – Steelcase, a global office environments manufacturer, was recently granted a Forest Stewardship Council (FSC) Chain of Custody Certification by Scientific Certification Systems (SCS), an independent third-party accredited by the FSC to certify companies to their international standards. The certification (number SCS-COC-001697) highlights Steelcase's ability to meet the strict FSC tracking requirements for ensuring that the materials used to develop its wood products come from a well-managed forest.
Working with well-managed forests is important to Steelcase as these woodlands can provide a continuous yield of raw materials and remain the home for numerous animal species. Loggers utilize special techniques to harvest the wood without causing environmental damage. In a forest that is not responsibly-managed, loggers perform clear-cutting, high-grading and over-harvesting which can take an area out of production for over fifty years. Steelcase's efforts to operate sustainably span the history of the company as purchased wood veneer comes from sustainable sources.
"It is an honor to receive this FSC certification as it affirms Steelcase's commitment to Cradle to Cradle environment processes," says Nancy Hickey, senior vice president, chief administrative officer Steelcase. "From design to production, Steelcase is constantly seeking more effective ways to conserve resources, prevent pollution and nurture environmental consciousness. FSC Certification demonstrates that Steelcase's responsible practices extend to the very beginning of the product lifecycle by utilizing responsibly-managed forests."
Founded in 1992 following the United Nations Conference on Sustainable Development, the first FSC certification was issued in 1993. FSC certification for a company demonstrates that it can perform to the highest social and environmental standards in the market in wood product sourcing. Additionally, as governments around the world enforce stricter environmental regulations in their purchasing programs, FSC certification protects a corporation's brand and reputation in the international market.
The Steelcase Wood business operates out of the world's first LEED certified manufacturing facility. LEED stands for Leadership in Energy and Environmental Design, the standards set forth for sustainable design by the United States Green Building Council. The facility opened in 2001 and has since made additional changes to allow the facility and its operations to become even more sustainable. Notably is the recent change from solvent based to water based finishes; this has contributed to a reduction in VOCs by 91% since 2001.
This FSC Certification comes on the heels of other recent environmental accomplishments by Steelcase including the most Cradle to Cradle (C2C) product certifications in the industry as well as the first wood casegood to be C2C certified; these products are additionally certified by Indoor Advantage, receiving awards from the Environmental Protection Agency's (EPA) WasteWise program for the past six years for the company's efforts in waste prevention, recycling collection and manufacturing recycled content products, signing an agreement to purchase all of the green power produced from a new wind farm in Texas for at least five years, publication of the company's inaugural Corporate Responsibility report (www.steelcase.com/responsibility) and creating a Green Giants campaign that highlights sustainable leaders that have made impressive strides in giving back to the community from an environmental perspective (www.beagreengiant.com).
About Steelcase Inc.
Steelcase, the global leader in the office furniture industry, helps people have a better work experience by providing products, services and insights into the ways people work. The company designs and manufactures architecture, furniture and technology products. Founded in 1912 and headquartered in Grand Rapids, Michigan, Steelcase (NYSE:SCS) serves customers through a network of over 600 independent dealers and approximately 13,000 employees worldwide. Fiscal 2008 revenue was $3.4 billion.
About The Forest Stewardship Council (FSC)
The Forest Stewardship Council (FSC) is an international organization that promotes environmentally appropriate, socially beneficial, and economically viable management of the world's forests. www.fsc.org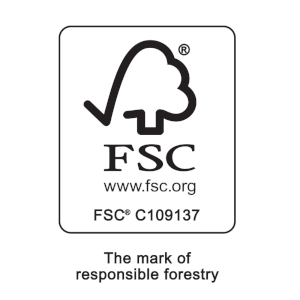 About Scientific Certification Systems (SCS)
SCS is an independent third-party certifier of environmental, sustainability, food quality and food purity claims. Over two decades, SCS has developed internationally recognized standards and certification programs aimed at spurring the highest level of environmental improvements, social accountability and product performance. Its programs span a wide cross-section of the economy, recognizing accomplishments in the fields of green building, product manufacturing, forestry, retail, agricultural production, fisheries, energy, and food processing and handling. For more information about SCS, visit www.scscertified.com or call 510-452-8000.
Contact
Jeanine Holquist
616.698.3765
Jholquis@steelcase.com