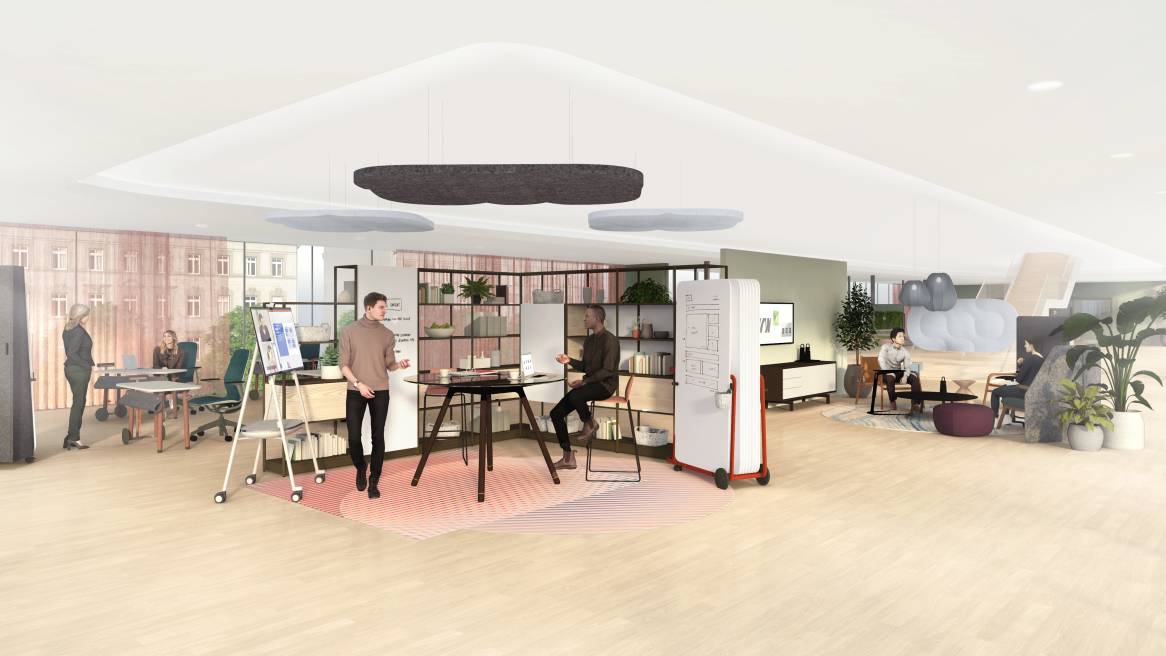 Open image tooltip
Discover a Better Workplace
Create spaces to focus, collaborate, socialize and learn for a better workplace.
The global pandemic has fundamentally changed how we live, learn and work. People have new needs and expectations, requiring shifts in the way we think about buildings and the workplace. It's time to move forward and use what we've learned to make work better.
New Design Principles
This new set of design principles enables organizations to create a better work experience, delivering on what people need now and in the future.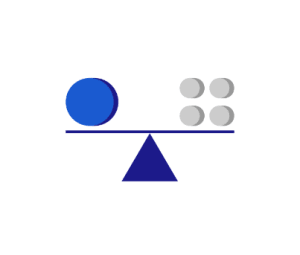 Me + We
Equally support individual
and team work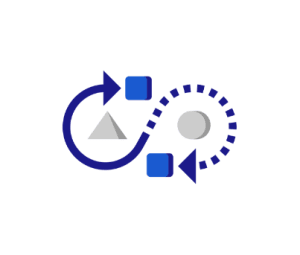 Fixed to Fluid
Design for greater
flexibility and mobility
Open + Enclosed
More enclosed "me" and
more open "we" spaces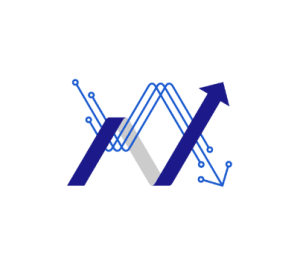 Braiding Digital + Physical
Enhance the human
experience through technology
Explore Four Foundational Space Typologies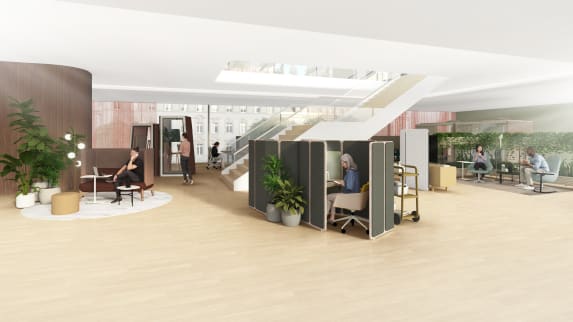 Personal Spaces
A range of spaces balancing the needs of "me" and "we" gives people control over their privacy and comfort.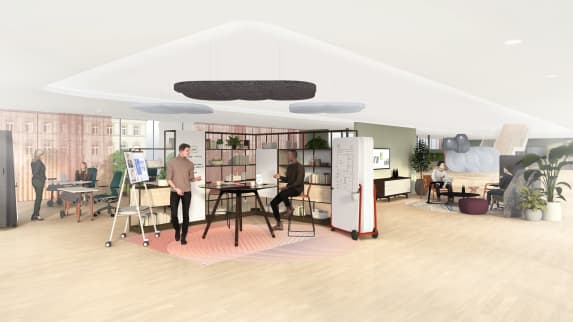 Collaboration Spaces
Flexible settings and mobile tools and technology support in-person and distributed teams of all sizes.
Social Spaces
An intentional and flexible mix of shared and individual experiences foster a sense of community and belonging.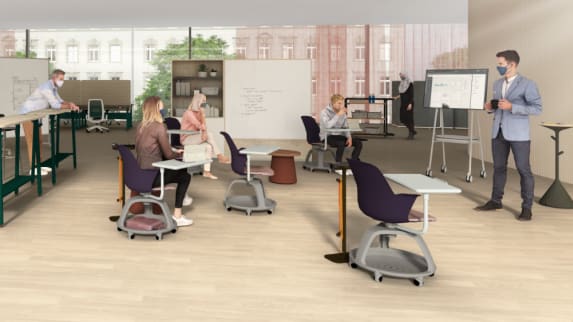 Learning Spaces
High-performing, adaptable spaces deliver integrated learning opportunities for in-person and distributed groups.
Book a virtual tour
Spaces now need to balance being both safe and compelling. It's time to design a workplace experience that's fundamentally better. The Steelcase Learning + Innovation Centre in Munich helps to bring clarity to the future of work, showcasing how you can create a workplace that's inspiring, more flexible and helps to support your employees in getting work done.
Steelcase would like to invite you to an interactive virtual discovery through our space to uncover how new workplace design principles come to life.
Register here and a Steelcase representative will be in touch.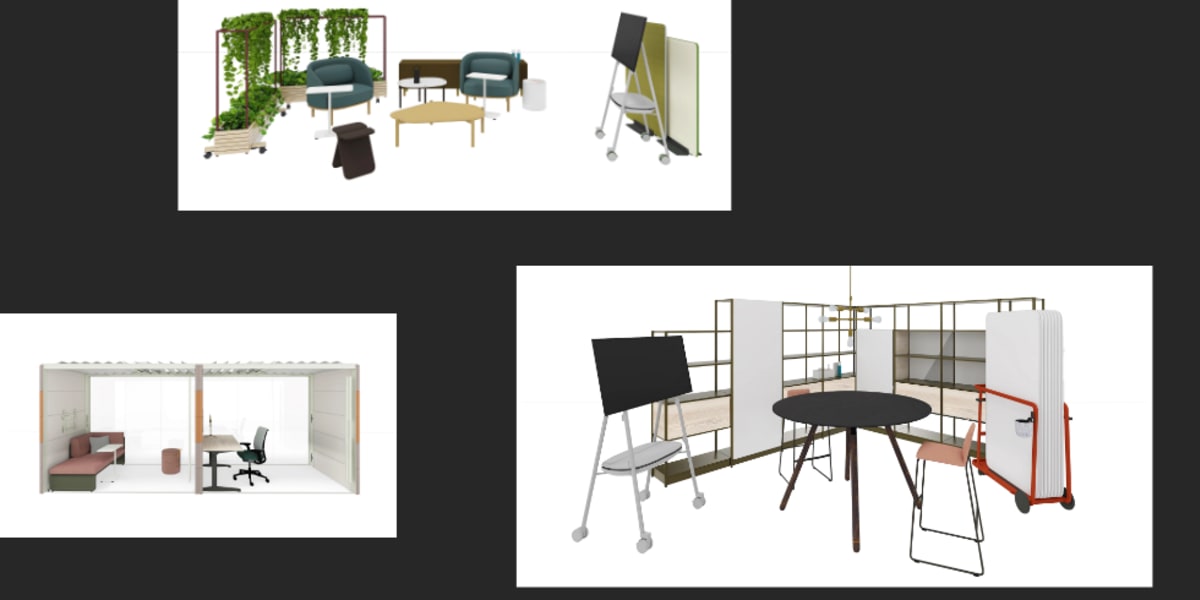 Planning Ideas
Browse planning ideas for additional inspiration and thought starters.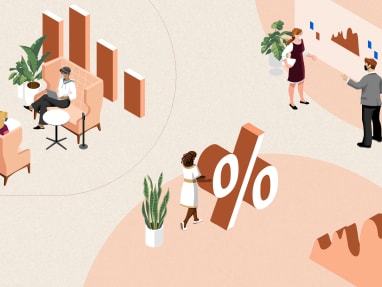 Steelcase Global Report
Insights from the pandemic to create a better work experience. We surveyed 32,000 people across 10 countries to reveal the blueprint for creating a better work experience. Discover how the workplace must change.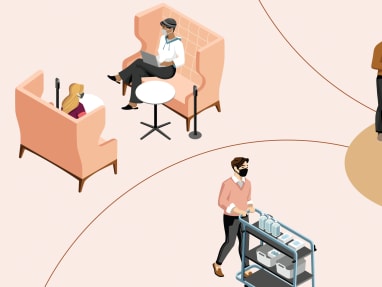 Work Better Webinar
A panel of Steelcase researchers will share what they're learning about emerging needs and expectations from the future workplace.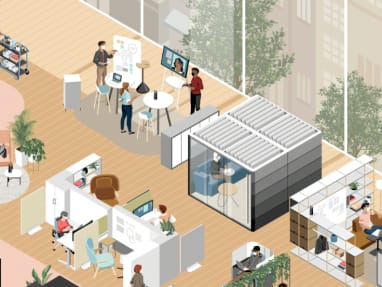 Work Better
New research reveals changing expectations for a better work experience moving forward.