Features
overview
As its name suggests, Border provides a neat way of dividing up spaces. Its simplicity and precise modularity has ensured its continuous success in diverse spaces in both café areas and within varied open-plan spaces.
The liner design combines an upholstered bench and a worktable at both work and café height, allowing the unit to be combined with complementary Smartworking and Network Landscape chairs and stools. The table structure at both heights has an integrated pullout power/data module, enabling it to become an effective additional work area.
surface materials
This product is available in the following surface materials:
Foot Rail: Chrome
Table Tops — Melamine: Walnut, Grained Oak, Artisan Oak, Beech, Graphite, White, Grey.
Table Tops — Laminate: White Fleetwood, Grey Bardolino, Fenix Grigio Londra, Natural Davos, Fenix Piombo Doha, Fenix Titanio Doha, Grey Arizona, Fenix Nero Ingo, Fenix Grigio Efeso, Fenix Bianco Alaska, Tobacco Charleston.
Global Availability
The product is available in the following regions:
South America
Central America
North America
Middle East
Africa
Europe
Asia Pacific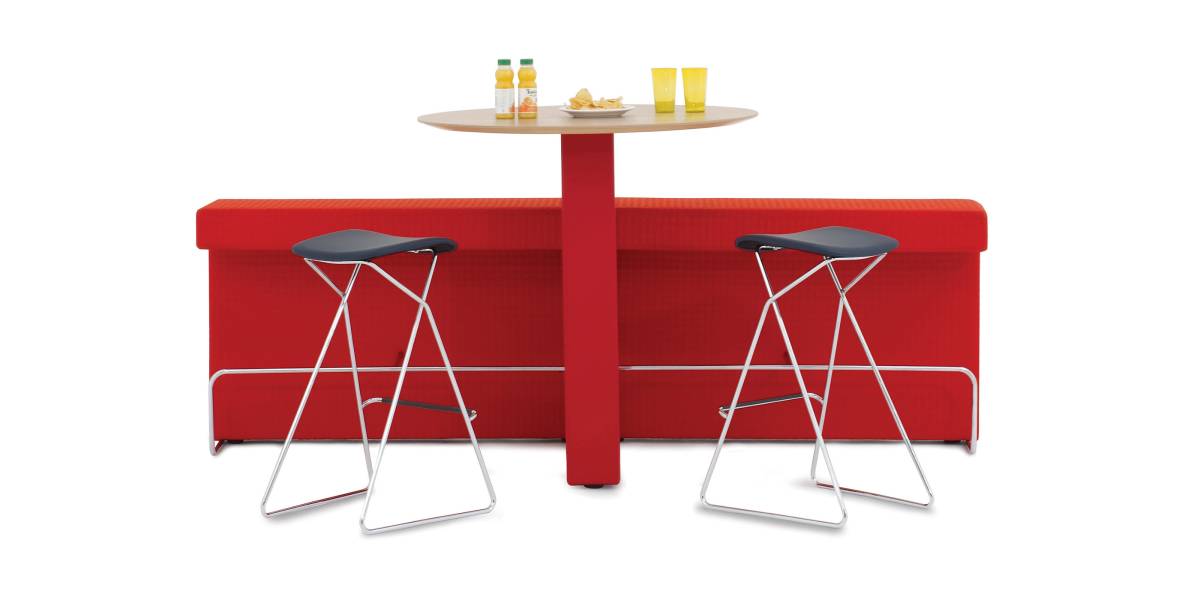 High seat double unit Ø800mm table
Height: 1070 mm
Width: 2400 mm
Depth: 1065 mm
Seat Height: 755 mm
Seat Depth: 400 mm
Table Height: 1060 mm